I sprinted across the finish line with every last bit of energy I had in my entire body-it was the most accomplished feeling in the entire world. I had just completed my first Olympic distance triathlon in New York City and now officially had the bragging rights to call myself a triathlete.
Competing in triathlons has been one of my life's greatest pleasures and proudest achievements. It certainly is one of the hardest things I have ever done, both physically and mentally. But these experiences and hardships are what motivate me to rely on my instincts, trust in my abilities, and take on new endeavors and challenges in both life and in the office.
To be honest, when I signed up for my first triathlon I had literally no clue what I was getting into. A senior colleague asked me if I would be interested in participating in the upcoming New York City triathlon. My immediate response without even giving it much thought was, "Yes!" My inner superwoman, can-do attitude, I'm on top of the world mentality took over in a manner of seconds.
How hard could it really be? I grew up playing sports competitively since the age of 5. I played varsity soccer, basketball, and track in high school and was a walk-on athlete for the Rutgers University women's soccer team. So I have done my fair share of grueling suicide sprints, hill runs, multi-stage fitness tests, lifting sessions, etc. I was just thinking, "Easy peasy, I got this!" All I needed was a bike, sneakers, bathing suit, and a pair of goggles. Well, how embarrassingly wrong I was.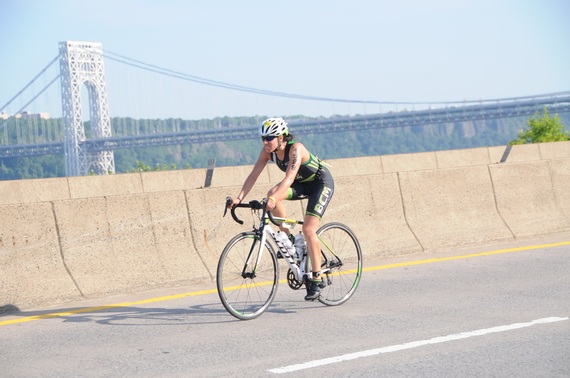 Combining my being really naïve about what it takes to compete in triathlons with my unstoppable attitude-I began my three-month journey to train and prepare for the competition. I didn't sign up for any formal coaching or specific triathlon programs, but I read blogs, bought a book, and conducted "interviews" with people who I knew previously competed in triathlons. I was looking for answers to my basic question: "I just signed up for my first triathlon, now what?"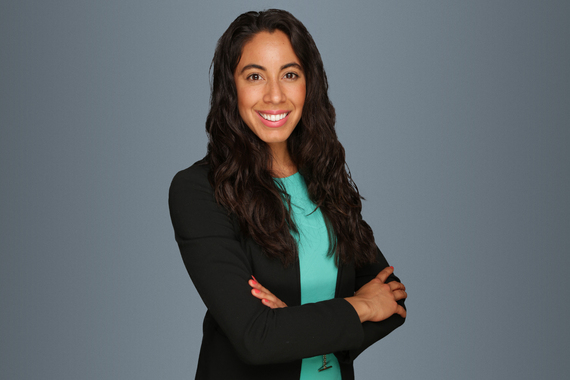 Calling all HuffPost superfans!
Sign up for membership to become a founding member and help shape HuffPost's next chapter