The invitations have been sent, your wedding dress is waiting patiently in your closet, and the butterflies in your stomach are getting a little more intense. As the big day quickly approaches, there are a million worries that run through your mind. From accommodating your vegetarian guests to ensuring that the tables are set right, a wedding is a huge production that requires a special attention to details...which is why you have done the research to find the best vendors that you can trust to make your wedding flow seamlessly.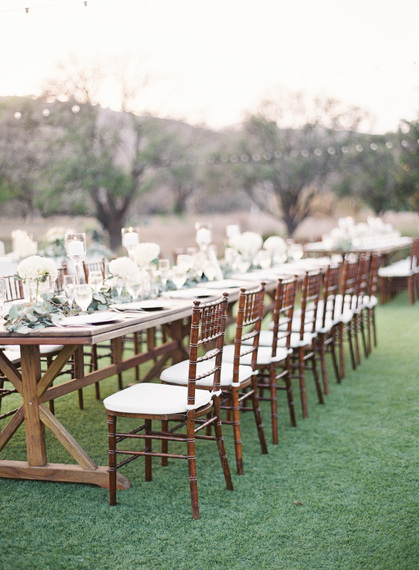 (Event by Sanya Strelec, Photo by Sposto Photography)
The key to trusting your vendors on your wedding day is to make sure you trust them during the planning process as well. A few impactful reminders as you plan alongside your wedding vendors:
1. Don't drag your feet about decisions because it can delay your wedding planning timeline and interfere the services your vendors will be able to provide.
2. Be timely in your communication with them and open to their advice and opinions. This will give room for your ideas to mix with their expertise- creating the best possible outcome. Make sure you have seen their previous work and it matches your expectations.
3. Let Go. This is where some brides have the hardest time! If you want something done your way, you may think to just do it yourself. BUT, if you want to enjoy it... relinquish control to your wedding vendors. Letting go and trusting your wedding vendors will ease the stress for everyone involved.
4. It won't be perfect. No matter how many times you checked off the list of to do's or how well your vendors follow their contracts and timelines, nothing can be guaranteed to be perfect. However, you can create a perfect memory by accepting that all will be well no matter what.
5. Have Fun. You've handed over the reins to the pros. So now you need to bask in the glow of the day, remember to eat all the food ( you know how good it is since you helped choose the menu), cry, laugh, and dance.
If you want to have the best wedding ever let your hired wedding experts to do what they do best. This is what you are investing in them for- to be sure your dream day is everything you could have wished for! Your vendors don't want you to work on your wedding day, so let them do their part and you do yours- fully experience and enjoy your day!