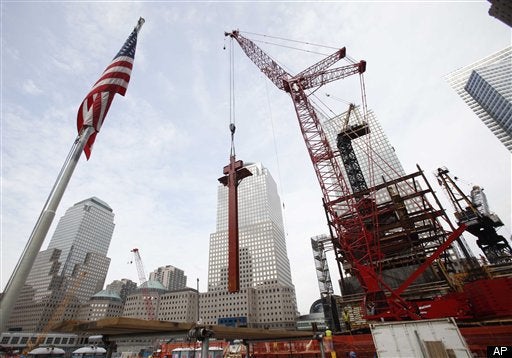 Edward (Tall Guy) Garofalo Jr. has been around long enough to know that there is no free lunch - especially in Gang Land. More than likely, someone - somewhere - is setting you up.
The culprit may even be an old trusted friend, someone you never suspected.
In the Tall Guy's case - and that of six others, including his wife, and cousins Michael Persico, 53, and Theodore (Skinny) Persico Jr. - the overly generous pal, Gang Land has learned, is Steven Marcus, who began wearing a wire for the FBI in June of 2006 and probably was a bit of a snitch even before then.
Marcus, 62, has been a sleazy fixture in trucking and the demolition contracting business for decades. He has known Garofalo Jr. for more than 25 years. Their relationship was so close that their wives were name partners in a trucking company the men operated together, Big R Trucking, a Bronx-based firm that was used to steal benefit funds from union workers from 2003 until June 2005, according to an indictment.
During that same time frame, Garofalo, 43, was implicated by another cooperating witness in an attempted murder plot in a tape recorded discussion that the feds later used to indict Teddy Persico Jr. on racketeering charges that earned him a 42-month prison term.
The Tall Guy skated free in that case, which over the years, sources say, caused a rift between him and several Colombo wiseguys, including Skinny Teddy Persico, 46, who suspected that the feds might have spared Garofalo because he was cooperating.
Indeed, sources say that during the investigation, FBI agents visited Garofalo and warned him that they had heard about death threats against him and were required to inform him.
But as the Tall Guy and other defendants have since learned, the feds had other reasons for not arresting Garofalo back then. They targeted Marcus, moved against him, and ultimately secured the cooperation that led to the current indictment.
Earlier this month, Marcus and his wife Deborah moved out of their Millstone, New Jersey home and were relocated by the feds as part of his cooperation deal, sources say.
Sources tell Gang Land that the men's ties go back to the 1980s, when Marcus had extensive business dealings with Garofalo's father, Edward (The Chink) Garofalo, a mob-connected demolition contractor who was shot to death in front of his Bensonhurst, Brooklyn home by a Gambino family hit team headed by Salvatore (Sammy Bull) Gravano in August of 1990.
That same year, Marcus, who was then affiliated with Vincent Riggi, the son of New Jersey Mafia boss John Riggi, was indicted by a federal grand jury in Trenton for a $100,000 bank fraud in which he used four non-existent Mack trucks as collateral for a bank loan.
According to federal Bureau of Prison records, he served 13 months in custody in a plea deal that was worked out by assistant U.S. attorney Grady O'Malley, the chief of the New Jersey U.S. Attorney's organized crime unit.
Sources say that Marcus's son, Jeremy, an unindicted co-conspirator in the current case, was a named official of a second company - D.M. Equipment Leasing - that Garofalo and his wife Alicia DiMichele, 36, are charged with using to pull off the scheme against members of Teamsters Local 282.
With his federal handlers pulling the strings from behind the scenes, Marcus helped form All Around Trucking, the company that is at the heart of the charges that the defendants were involved in an extortion scheme involving the removal of debris from Ground Zero. As partners, of course, he generously brought in Garofalo, the Persisco cousins, and codefendant James Bombino, 47.
Prosecutors say that Marcus tape-recorded about 800 conversations for the FBI during the investigation. Sources say this treasure trove of mob business discussions will lead to additional charges in the coming months against members and associates of the Gambino and Genovese families who were also snared by the smooth-talking Marcus.
"He's a truck broker in the construction industry," said one source. "He had dealings with everyone in the industry. There's lots of people looking over their shoulders."
Last week, Brooklyn Federal Judge Sandra Townes adjourned scheduled bail hearings for Garofalo and Michael Persico - who are both appealing U.S. Magistrate Judge rulings that have them detained without bail - until this week.
In court papers, lawyers for both men claim that the feds have taken snippets of long discussions that have no sinister or threatening implications at all and used them to unfairly paint their clients - neither of whom have any prior arrests, let alone convictions - as dangers to the community.
Gang Land may be willing to agree on this point - providing someone furnishes us the full conversations. A DVD or CD version is preferred, thank you.
Related
Popular in the Community