As anyone who's ever had a terrible roommate will admit, all it takes is one horror story and the idea of living alone suddenly becomes exponentially more appealing. But before you go through studio listings on Craigslist, it might be worth it to take a minute to decide if flying solo is all that you've cracked it up to be. And in order to help you do that, we're going to start by debunking a few myths about living alone.
Perception: You can decorate however you want.
Reality: That couch is a lot more expensive when it's not being split two or three ways.
Perception: You can stay up as late as you want without bothering anyone.
Reality: Be prepared to fall asleep on your couch and wake up at 3 a.m. because no one woke you up.
Perception: You can sing as loudly as you please and even make time to learn to play the guitar you got two birthdays ago.
Reality: Just because you don't have roommates, doesn't mean you don't have neighbors. You may not not be able to see them, but they can sure hear you.
Perception: You can put food in the fridge without worrying about others nibbling away at it.
Reality: You and that cake are now left alone. Buy bigger pants.
Perception: You can get through a week without hearing a request to borrow a shirt.
Reality: You won't have anyone to borrow from.
Perception: You can be as messy as you please.
Reality: As long as you're comfortable living with the filth.
Perception: You can live in whatever neighborhood you want to because majority doesn't rule.
Reality: Get ready to compromise on location because you're affording this solo.
Perception: You can take a long shower without worrying about someone else's schedule.
Reality: The utility bill is a little more shock-inducing when it all falls on your wallet.
Perception: You can make it to a party on time when you don't have roommates making you late.
Reality: No one wants to arrive early -- and alone.
Perception: You can do this.
Reality: You can do this.
Are you an architect, designer or blogger and would like to get your work seen on HuffPost Home? Reach out to us at homesubmissions@huffingtonpost.com with the subject line "Project submission." (All PR pitches sent to this address will be ignored.)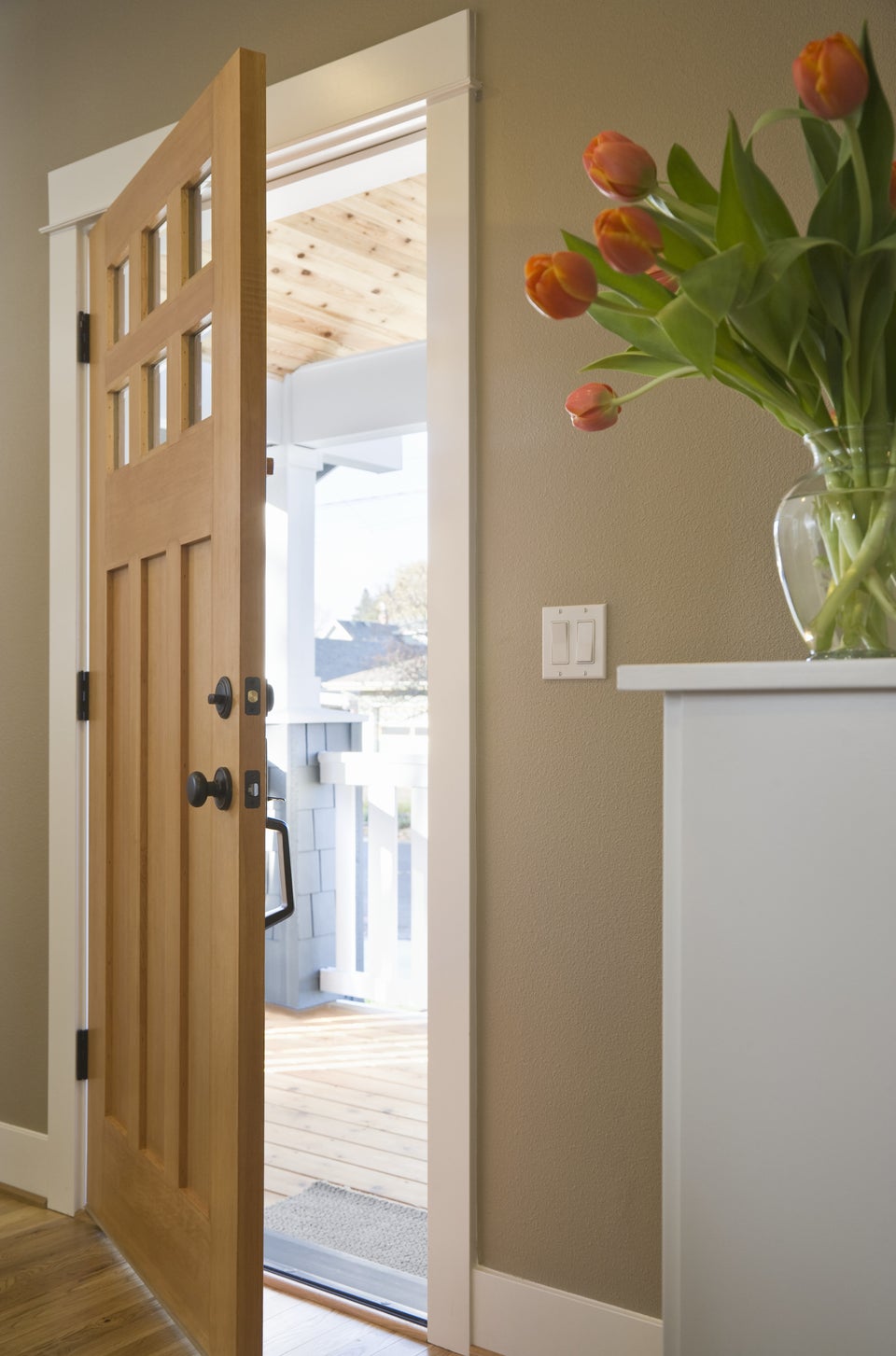 Things You Never Want To Hear From A Roommate