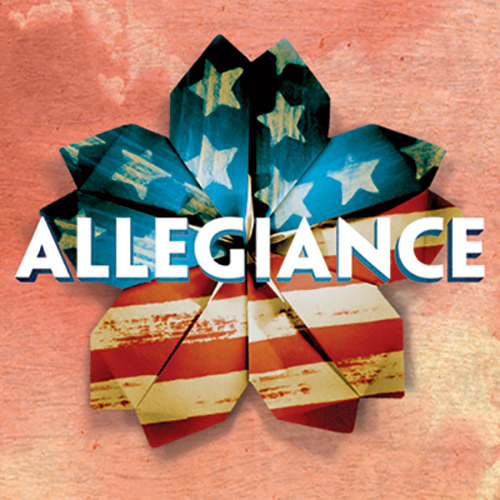 My uncle helped build the atomic bomb.
I have proof, a photocopy of a certificate from the United States War Department: "This is to Certify that Warren Lowe, University of California, has participated in work essential to the production of the Atomic Bomb, thereby contributing to the successful conclusion of World War II." It is signed by Henry L. Stimson, Secretary of War, 6 August 1945.
Beneath the text is a seal the size of a hockey puck: "Manhattan Project," it reads. "A Bomb."
On this seventieth anniversary week of the bombings in Hiroshima and Nagasaki, my connection to the man who received this certificate is a deeply discomforting alliance.
My uncle, a chemical engineer, sent me a photocopy of the certificate inside a Thanksgiving card when I was a junior in college. He also included two photos of himself, one a grainy photocopy of him in a graduation mortarboard, and a second clipped from a Chevron employee magazine.
Back then, I was self-absorbed with upcoming finals and more than vaguely creeped out--both by the contents and the fact that my uncle referred to himself in the third person, as if talking about someone else. "Eventually you will appreciate your education later (sic)," he wrote. "Although Uncle Warren received scholarship, he worked 8 hours daily throughout college in order to help support his family." The letter was dated Saturday, November 22, 1986.
Nine days later, Uncle Warren was dead. He was 64 and had just ordered a bright white Cadillac, which my Aunt Caroline drove until her death six summers ago.
I filed all this away, both physically and mentally. It was disturbing to consider that my uncle was prescient enough to post these testimonies before his imminent death; it was too much to dwell on the reality that a family member had helped create the atomic bomb.
My uncle was born in 1922. He was a research assistant in the Manhattan Project Radiation Laboratory at the University of California at Berkeley from 1943-45. Perhaps it was thrilling to work on a top secret project as a young man; perhaps this work aligned him with the heroism of those who fought on the front lines or likened him to those at Bletchley Park in Great Britain, cracking the Nazi codes.
In any case, he was still proud enough to have done his part in the war effort--forty-one years after the Allies accepted the Japanese surrender--to mail his niece proof of his role in that bloody victory.
It was never a conscious effort of mine to enter social justice work, to advocate for artists and the right of everyone to tell their own stories. I had been a newspaper reporter and then communications officer for an international peacebuilding organization affiliated with the UN. I was never a person with a specific professional trajectory; in all cases, I only wanted people to be able to honor their own truths.
And yet, no one knows how the dots in life connect.
On September 16, my nonprofit organization, the Asian American Arts Alliance, is honoring actor and activist George Takei at its annual dinner. In just two months, Takei's musical, Allegiance, goes into previews on Broadway in October; the show is based on his family's WWII experience, when, following the bombing of Pearl Harbor, more than 100,000 Japanese Americans from the West Coast were incarcerated in inland internment camps. This is George Takei's truth, and one that he deeply believes that more people should know.
It was not some misplaced desire for familial expiation that drove me to email the man who had played Lt. Sulu on Star Trek. I did so out of admiration for the man who had advocated for years for Asian American performers and, more recently, for the rights of the LGBT community. There are no direct dots from my uncle's wartime experience's to that of George Takei's, linked by a passage through a gray speck that represents me.
But this is a week of remembrances, and I reflect on the war that came to an end seventy years ago. I think of the role that my uncle played in that brutal history, even as a young man in a cog of war.
"Help us to remember that the key to life and living," said the inscription on the card that my uncle sent me so many years ago, "is to make each prayer a prayer of thanks, and every day Thanksgiving."
My uncle told his story to an audience of one. And George Takei will soon be telling his on one of the world's largest stages. I've gotten to the age now where I believe it's hard to pass judgment on anyone's choices; it is easy to cast my uncle as villain and Takei as hero in my own private dichotomy of morality. But if I follow my best intention--to allow each person to tell his or her own story and to honor that truth--then I have my answer, however complex.
REAL LIFE. REAL NEWS. REAL VOICES.
Help us tell more of the stories that matter from voices that too often remain unheard.