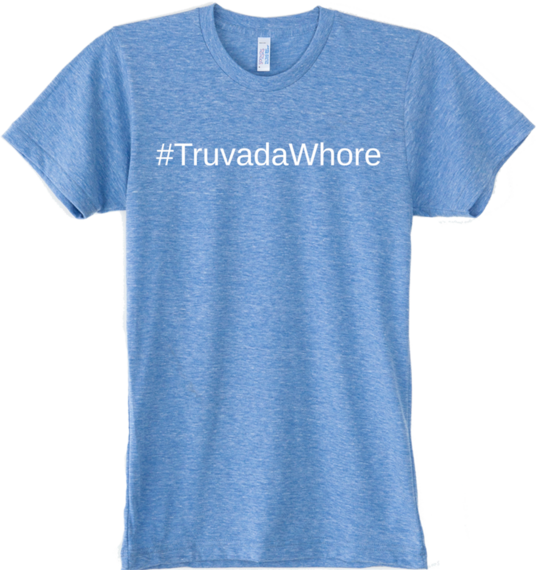 I think that when Truvada as PrEP was first introduced, some, including myself were almost offended by how some within our community jumped at the opportunity to continue their unsafe sexual behavior practices by simply just taking a pill. I admit, as someone who is HIV positive, the concept hit a bit close to home and when I heard friends speaking about how they could take a pill and continue to practice condomless sex, I was appalled. Why would anyone want to put him or herself through an HIV regime just so they could still continue to risk themselves?
I never thought Truvada as PreP was a bad idea. For me, proper use of Truvada was breakthrough and in my personal opinion, a great option for serodiscordant couples. It just made sense. What I didn't realize at the time was that my opinions were possibly outdated and a bit prudish. Since my thoughts in The Huffington Post, I have spoken on the subject a lot and have been questioned by many. I now believe that whether Truvada is being used by a monogamous couple, a single promiscuous person, a sex worker or anyone who chooses to take the pill, is doing the right thing for themselves. Only that person knows if they are putting themselves at risk, and potentially eliminating another infection is a good thing.
In addition, Truvada as PreP is opening up the lines of communication between people who are intimate with one another. Disclosure of HIV status is not the easiest thing to do and some choose not to be tested in fear of knowing their status and the stigma that surrounds it. For those fortunate enough to be HIV-negative and who choose to take Truvada as PreP, it's a big step forward towards helping put an end to the stigma surrounding HIV.
Since the release of my "Truvada Whores?" essay, it's been an exciting journey seeing how conversations have began and taken place. My favorite by far comes from San Francisco, where the title of the essay was transformed into a hashtag that is now becoming an extremely popular t-shirt. Adam Zeboski, an HIV test counselor and recruiter for a San Francisco HIV/AIDS non-profit is a certified Community Health Worker and a certified HIV/STI Prevention Educator. He most recently was the subject of an interview regarding his very personal experience taking PrEP. "Right now I'm focusing my energy (both in and out of work) on getting the word out about PrEP," he told me. "Fellow PrEPsters and I have noticed a lot of stigma and negative energy surrounding PrEP coming from both HIV negative guys and long-term HIV survivors." Adam is using social media to get the word out and to provide the most current up-to-date information. "Your article inspired me to start the campaign and I'm very excited about the future of PrEP and what it means for HIV prevention and the inevitable end of HIV/AIDS," he said. Follow Adam on twitter and check the hashtag #truvadawhore for ongoing information.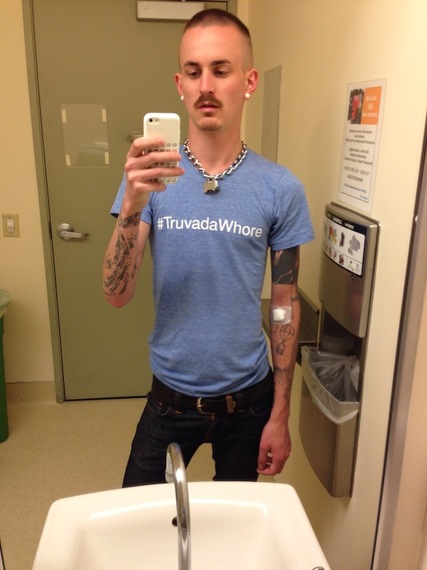 I might not have necessarily agreed with the reasons some opted to take the pill at the time I wrote the original essay, but at this point, I am a supporter of anything that will help eliminate future infections. Yes, I am well aware at the controversy my opinion piece caused, and I've taken some heat from within the gay community for my thoughts, but in the end, what that piece did was help start a conversation about prevention and HIV. It didn't matter if you hated my thoughts or fully/partially agreed. What mattered is that prevention was being discussed.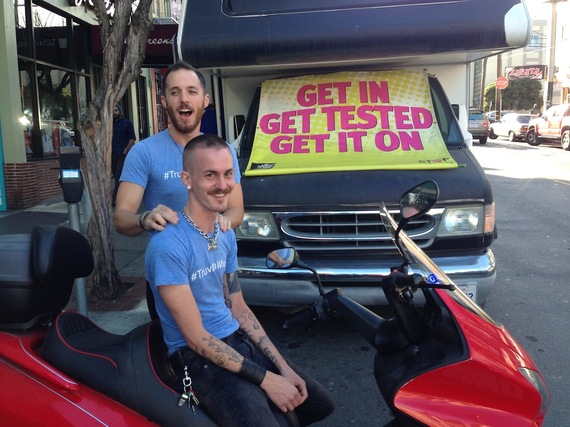 It's 2014, and as opinions on a variety of subjects change and evolve, I'm not ashamed to say that I might have come off a bit conservative in my thoughts regarding how PrEP is used. I heard those of you, especially those close to me who took the time to explain to me why they use it and why their reasoning for using it shouldn't matter to me, but instead what should matter are the results that are coming from the use of it. And as Adam and many others can testify to, the results are good.
Popular in the Community