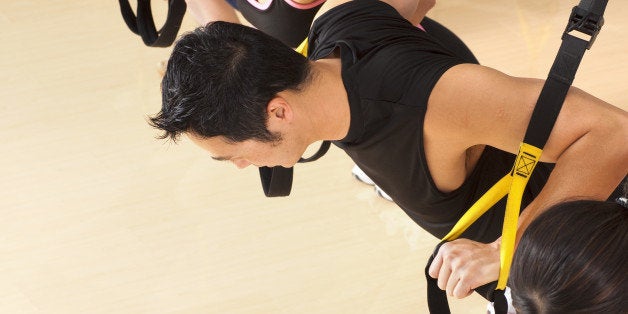 Could your own bodyweight be the only weight needed to build strength and get a great workout? The TRX Suspension Trainer makes a strong case for "yes." With two adjustable straps that can be hung from either a mounted bar or a door frame, this highly-portable piece of training equipment proves that nothing fancy is required for a tough workout. And since it relies on an individual's bodyweight for resistance, exercises can be easily manipulated to suit a variety of fitness levels on the fly. To get your feet wet, here are eight TRX exercises to try in a quick circuit that will work the entire body.
Perform each exercise for 45 seconds. Exercises noted with an "A" or "B" should be performed back to back in a superset. Rest 15 seconds between exercises and repeat each superset twice. Then, take a minute break before moving to the next pair. For exercises that involve only one arm or leg, perform the entire first set with one side before switching to the other side the next time around.
The TRX can be the perfect workout companion for someone with little space or limited equipment. Although it can't do everything (some goals will require using free weights and other equipment), suspension training is a great way to add variety to a stale routine. Start with the exercises mentioned above, then branch out and improvise to find the routine that works for you!
Before You Go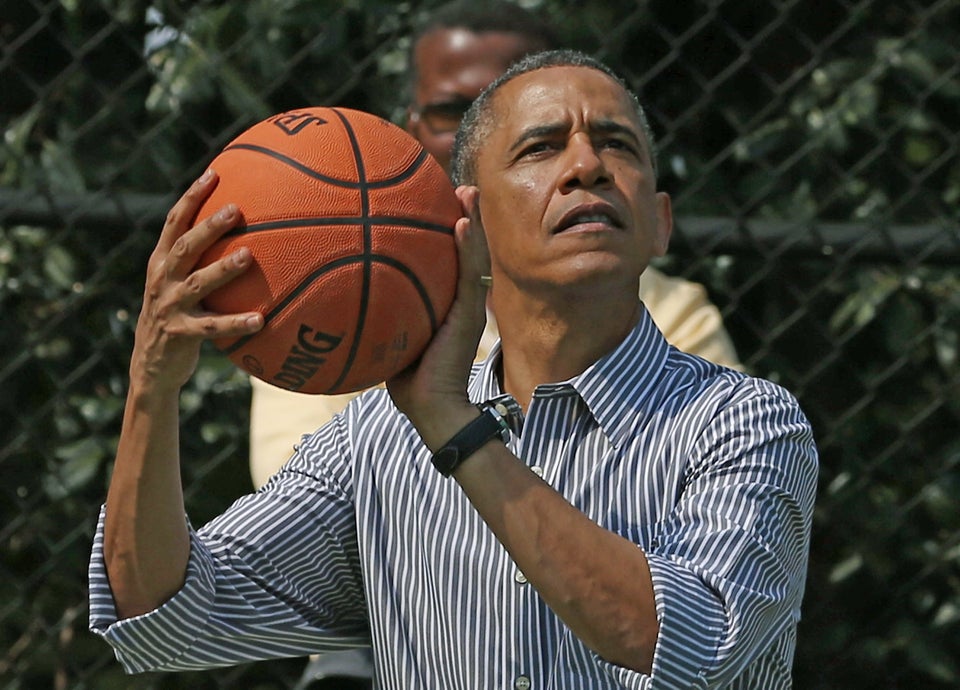 Fitness Habits Of Successful People
Popular in the Community