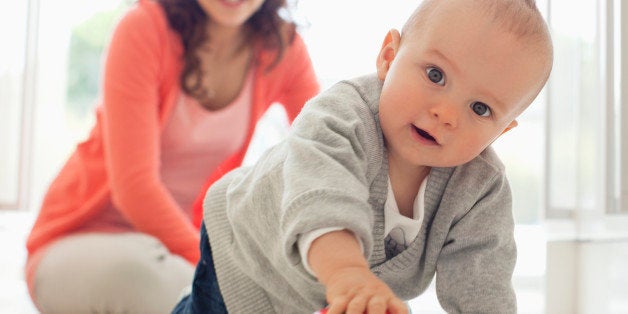 John Gray With Anat Baniel: Tips 18 and 19 -- Managing Our Desire to be Perfect and Becoming an Enlightened Parent
When you have a child with special needs, there is a human tendency that we all have -- the desire to be perfect -- that becomes exaggerated. The more imperfect our life feels to us, and the more urgent the situation is, the more this huge urge comes up in us to do everything perfectly and to expect our partner to do everything perfectly.
When our child has special needs, the sense of urgency is tremendous. This irrational drive for perfection is exaggerated, which creates added tension. And this tension can actually create more problems.
Seven Things You Can Do When Your Drive for Perfection Hijacks You
1. Mistakes Are Part of Life: Continually remind yourself that no one has perfection in their life. Your job is not to be perfect. Your job is to keep moving towards perfection, knowing that you are going to make mistakes. Mistakes are okay. Mistakes are a part of life.
2. Embrace Your Partner's Mistakes: Generating a loving openness to your partner's mistakes, your partner's deficiencies, will soften the tension; it lessens the tension.
3. Be Gentle With Yourself: Remember to be loving and kind to yourself when you think you've made a mistake or perhaps you think that you're not doing enough for your child. Approaching mistakes in this way will create the ideal environment for your children to grow up because they're going to have to deal with their imperfections. So the easier you are on yourself, the easier your children will be on themselves, as they start to grow in self-awareness and realize some of their own challenges in life.
4. Replace Perfection With Enlightenment: While having a child with special needs places extraordinary demands on the parents' relationship, and can even lead to divorce, there are also many parents who say that that they could not imagine growing in such love for each other without raising their special child. The greatest gift in this world is to make something or someone else more important than ourselves. To sacrifice for something we love is to make sacred. Love grows when we can make someone more important than ourselves. Two people coming together with this shared agenda of making their children more important than themselves will make them more whole as human beings, or what we call, more enlightened beings.
5. Enlightenment Does Not Mean Denial: When your child has special needs, it's important to recognize that you cannot and should not ignore the need to help your child have the best life possible for him or her. Enlightenment does not mean denial, neglect, or lack of action. "The Nine Essentials" of the Anat Baniel Method give you easy, practical tools to awaken your child's brain and help her or him begin surpassing their limitations. These "Nine Essentials" will also help wake up your own brain, elevate your own functioning, and help you act in an enlightened way.
6. Nurture Yourself and Your Partner: Make sure to take time for each other and for your relationship. The potential downfall of sacrificing for your children, making sacred, is that you give up too much of yourselves. Watch out to protect your intimate adult time and be generous with the expression of love and care for each other.
7. There Is No "Perfect" Enlightenment: Watch out for the drive to reach "perfect" enlightenment (whatever that means). Expect to have your dark moments, your tired moments, your moments of impatience, uncertainty, and maybe even despair. Enlightenment is a process and a skill that you can master more and more over time.
The tips and suggestions above can provide you with a purpose greater than your own satisfaction, which can help you grow in your capacity to love and bring you to a much higher level of fulfillment in your life.
WATCH: Managing Our Desire to Be Perfect
Tip #18 From John Gray
WATCH: Becoming an Enlightened Parent
Tip #19 From John Gray
We'd love to hear about your experiences! And watch for our final video blog Tip #20 with John Gray: Making Time for Romance
Popular in the Community