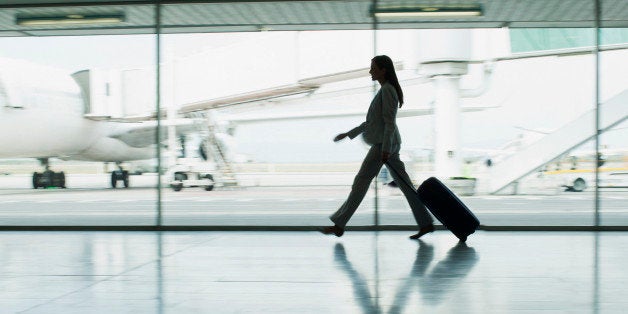 In two weeks I will be jetting off to Europe to tick a few more things off my life list, including living in Paris while writing my first book in 30 days. It feels kinda scary, and at times surreal, but I know I can do it. Why don't you try something new for 30 days too?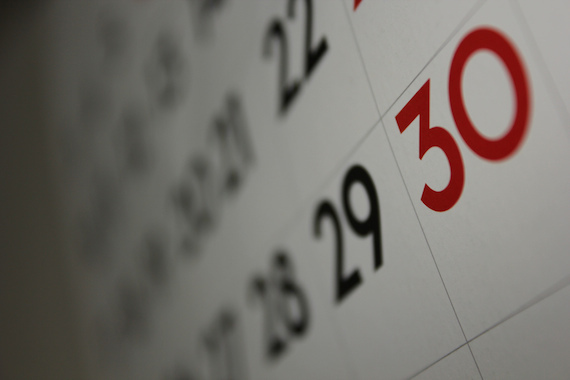 Calendar by Dafne Cholet licensed under CC BY 2.0.
Start by watching this TED Talk by Matt Cutts. It's all of three-and-a-half minutes long and is very encouraging -- it was enough to give me the motivation to buy that ticket to Paris to write my book.
Try something new this winter
For the folks (myself included) in the southern hemisphere, it's starting to cool off and the weather is telling us it's time to get indoors. Here are some ideas for your 30-day winter challenge:
Teach yourself to crochet. I have more than a few friends who can attest to just how awesome crocheting is. You can learn practically anything on the internet these days, just type 'learn to crochet' into YouTube and watch the lessons appear before your eyes. Other great things about crocheting are it keeps you warm (especially crocheting nana blankets), you can make stuff for yourself and your friends, and you can do something productive while you watch the latest episode of Girls.
Start a book club. I just moved interstate and left a brilliant book club behind. I immediately missed the witty and jovial conversations that come with belonging to a group of educated and opinionated people who share my love of reading. So, I started my own. If you love reading, and you're not in a book club, get it sorted immediately.
Write a blog. Pick something you're really passionate about, jump on WordPress and start blogging about it. It's fun, free, and takes up hours of your time. Seriously, hours.
Learn a new language. Check out the Duolingo app. It provides a fun, game-like way to learn another language -- like French, German, Italian, Spanish, Portuguese, Dutch, Turkish, Hungarian, Polish, or Romanian -- for free!
Try something new this summer
For those of you in the northern hemisphere, where things are starting to warm up and the outdoors looks more inviting, consider:
Running. Get the C25K app and build up to running five kilometers. It only takes half an hour of your day, three days a week. Make the most of those longer days, get out of the office or the gym and try a run in the park.
Walk to work for a month, if you can. If not, walk to public transport or get up every day and walk the dog around the block. Walking is a great way to start the day. Fresh air is your friend.
Make a new salad every day. It is possible to make 30 different types of salad and there are some seriously marvelous recipes out there. This challenge has the added benefit of being a health kick as well.
Start a veggie garden. Try container gardening or one magic square.
More 30-day awesomeness
There are some other really cool initiatives, like the grateful diary, where you write down something you are grateful for every day for a month.
A good friend gave me
for Christmas and I tried it out earlier this year. Some of the things I was grateful for included:
swimming in the ocean
thunderous rain
opportunities to reconnect with old friends
foot rubs
random compliments from strangers
things that make me laugh so much my tummy hurts
homemade pancakes.
There's also The Body Shop's
campaign. Every month you choose a 21-day challenge. Some of the ideas for June are:
eat only seasonal and locally sourced produce (this one is much harder than you realise but totally worth the effort)
compost your food waste
pick up rubbish (for example, pick up three pieces of rubbish when you walk the dog, or stop and pick up that piece of rubbish you usually walk past on the street).
The time is now
With June just around the corner it's a great time to try something new for 30 days. If you're happy to share your challenge, please write it in the comments section below.
Support HuffPost
A No-B.S. Guide To Life
Related
Popular in the Community