Influential blog writers are perceived as authorities in their niche, which is why, for example, a lot of writers would love to contribute to The Huffington Post blog.
Getting to that point requires finding and keeping an audience; a blog may have style, wit and great content, but if it doesn't have a large and growing audience it's not influencing anyone or driving traffic.
Many novice bloggers don't get that angle, blasting off into the blogosphere without doing any adequate research on what people are likely to look at.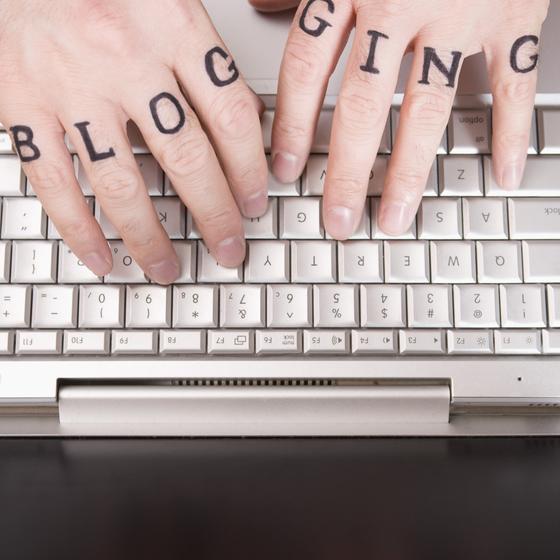 To make your blog a recognized influence, here are 8 steps you've got to check you might have missed:
Watch the agenda-pushing
The seamless integration of branding and blogging for viewers requires finesse. Your readers don't want to be sold, instead they want to be entertained and informed. Jamie Reardon, CEO of Find Your Influence, a leading influencer marketing platform that connects brands with bloggers, suggests influencers do your homework - make sure the brand you partner with is a good fit with your fan base. Otherwise, your sponsored content is going to seem forced and artificial.
Partner with a brand
Working with a brand = working with an influencer. And even better, major companies like Dr. Pepper and Hermes
. Blogs are a go-to source for consumers doing research, especially mothers. When your blog has integrity, reviews and quality, you can find digital influencers willing to partner up with you.
Share every blog post with other social media
Get the buttons for Facebook and Twitter, at the very least. These buttons show that you have some skin in the game, and are not blogging just to pass the time of day or because you lost a bar bet. You're a professional, presenting quality content that should be available on as many social media venues as possible.
Email newsletters
Email newsletters are cheap and easy to manage, so if you're not using this marketing tool yet you should give it serious thought. It is also a superb way to drive traffic to your blog. Digital influencers know the importance of the e-newsletter, as do experienced marketers who recommend it to everyone with a brand to promote. And your
.
Pay attention to detail
You are already wondering to yourself "Why did they let that typo slip through in the heading? What kind of blogger am I dealing with here? Can I trust this site?" If you doubt your own ability to self-edit for errors and glitches on your blog, try using a service like Canva to help keep your blog site professional and correct. You may check out the two posts on recommended tools for bloggers
and
.
Focus on the visual
It may come as a surprise to you, but a blog is not a book or a magazine. Some people will read your quality content avidly, but most are just checking in to see what's new, what's quotable and what they can talk about at the coffee shop later that day.
. Viewers will stay longer if you have an engaging photograph, infographic or embedded video
It still boils down to PDQ
Has this happened to you? You find an engaging blog heading, so you click on the link . . . and wait . . . and wait . . . and wait. So what do you do? You go somewhere else. Your potential viewers are going to do the same thing if they can't access your site immediately. So be sensitive to the nanoseconds.
Guest posting is not dead
Despite
, guest blogging is not deceased -- but it has changed. No longer an SEO juggernaut, guest posts are now more important for increasing your audience and establishing your bona fides in your established niche. Blogger Linkup is a good place to both find guest blogs and to offer your own guest blogs.
REAL LIFE. REAL NEWS. REAL VOICES.
Help us tell more of the stories that matter from voices that too often remain unheard.