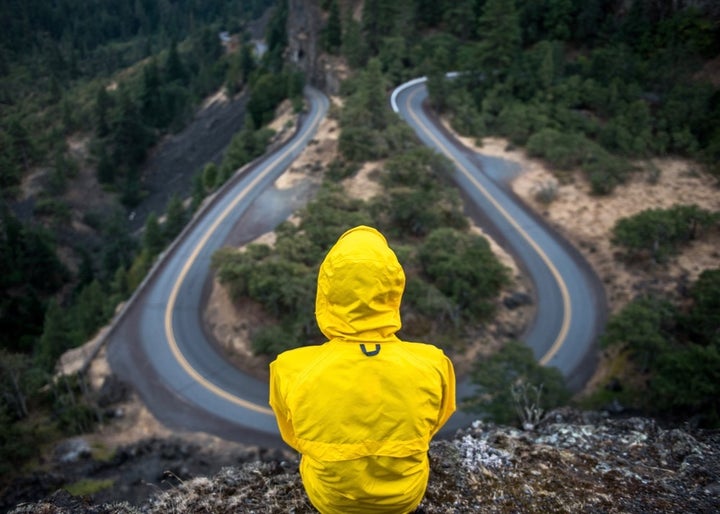 When Caroline Lupini needed a rental car for a month, the last place she looked was a car rental company.
Instead, she turned to a sharing site called Turo, which offers medium- to long-term rentals at a discount over the typical rental company rate. Think Airbnb for cars.
For $750, Lupini got a high-mileage 2007 Saturn Ion in Denver — less than half the going car rental company rate. "Overall, it went well," says Lupini, a photographer from Ann Arbor, Mich.
What does "overall" mean? Tell you in a second.
The sharing economy has changed the way travelers think about accommodations. Driving? Not so much.
A recent survey by Morpace, a market research and consulting firm, found that only one-fourth of all respondents plan to engage in some type of sharing service. Some 75% of respondents plan to buy or lease a vehicle in the next five years, and only slightly fewer, 71%, intend to purchase or lease a new vehicle.
That's a shame. The latest car-sharing innovations can score you a ride for less, or put you behind the wheel of your favorite vehicle. Most important, they can save you the headache of all the bothersome car rental fees and surcharges.
"Car sharing has become a fairly widespread phenomenon," says Susan Shaheen, a professor at UC Berkeley and the co-director for the university's Transportation Sustainability Research Center. But roadblocks to adoption remain, including service definitions and a widespread lack of understanding about how car sharing works.
Turo may be the most established of the peer-to-peer car rental companies, but it's hardly alone (see below). These rental companies and sharing services meet different needs among car rental customers, and taken together, they have the potential to change the way you drive for the better.
They can save you money, for starters. A one-month, midsize rental in Phoenix from a traditional car rental company, which doesn't include insurance, will set you back about $940. The Turo price costs $52 less and includes insurance.
"The price of the cars is very comparable — and sometimes much less — than the major car rental agencies, and you can get a much much nicer car for the money," says Bruce Mesnekoff, general manager for a company that assists students with their college debt.
Mesnekoff cites his most recent rentals, all through Turo. There was the Jaguar F Type convertible ($135 per day), the Mercedes C-class convertible ($103 per day), a Tesla ($225 per day) and — he's not making this up — a Maserati ($135 per day).
Leo Nguyen, a biochemist from San Francisco, recently rented a 2015 Honda Odyssey through Turo and was impressed by the selection and simplicity. Not only could he select the exact car and model — something traditional car rental companies can't do — but he didn't face the hard sells for insurance or upgrades you get when you rent from a traditional car rental company.
"The experience was great," he says. "I got the car I wanted for a really good price."
But you give some things up, too. Nguyen warns to look for mileage limits, which some hosts put on their cars. Some monthly Turo cars cap the "free" miles at 1,500 and charge you 75 cents per mile after that, which can add up quickly. Also, after one of his cars was broken into Nguyen discovered that his credit card didn't cover the damage as it would have for a rental car. Peer-to-peer rental vehicles are excluded from his cardmember coverage.
All of which brings us back to Lupini, the photographer from Michigan. A pebble smacked her Saturn's windshield, leaving a small chip. Filing a claim through Turo would have meant she'd have to replace the entire windshield.
"I made a deal with the owner to pay him an extra $100," she says. He fixed it himself. Problem solved.
Well, no one said the system was perfect. But once car sharing takes off, it's going to be big. Over time, it could bring even more competition to the car rental industry, reduce vehicle ownership and even free up valuable parking space.
Car sharing may not have had its Airbnb moment yet, but just wait. It's right around the corner.
Cheaper car rental options
• Peer-to-peer car services. Companies such as Turo.com (turo.com) and Getaround (getaround.com) let you rent another person's car in almost exactly the same way you can rent someone else's home or apartment through Airbnb. They're typically less expensive than a car rental company and offer a wide variety of vehicles. For example, Getaround is currently available in 11 cities, including San Francisco, Portland, Ore., Washington, D.C., and Chicago. Its rentals, which start at about $50 a day, include insurance.
• Rental hybrids. Car-sharing services such as Zipcar (zipcar.com), which is owned by Avis Budget Group, and Maven (mavendrive.com), GM's new car-sharing service, can get you a set of wheels quickly. They're usually meant for shorter-term rentals in urban areas.
• Check with your rental company. Car rental companies are trying to stay competitive. For example, Hertz offers discounted rates and provides special offers for multiweek and monthly car rentals. (AAA members save $40 on a weekly car rentals now through Jan. 31, for example.)
Related