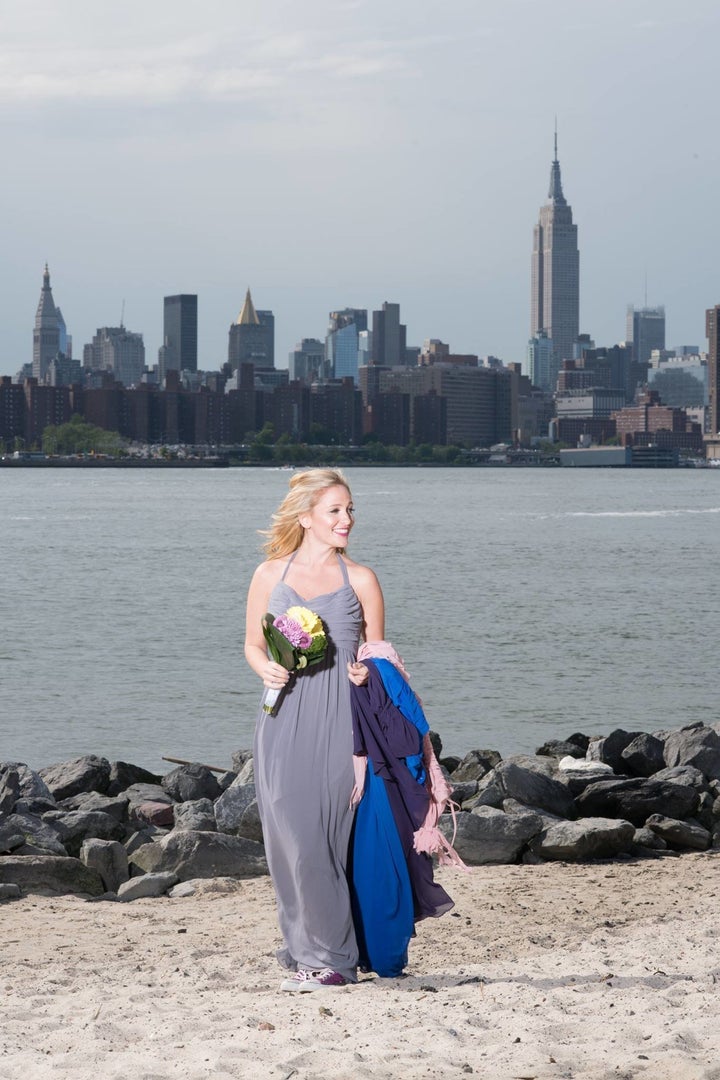 There comes a point in any super single woman's life when she realizes she's downloaded and deleted her dating apps more times in a month than she's washed her hair.
I was that woman for most of my 20s, and as my friends kept saying, "I Do" to the partners of their dreams, I said "I Don't" to a second date with the guys I met from apps, online, or through friends who claimed they'd found my perfect match.
When you're single year after year, there's only so many things you can do to try to meet new people. I leaned in on my hobbies, joined a kickball league, took a stand up comedy class and became a serial meetup junkie, spending almost every Tuesday and Thursday night at happy hours for people who were interested in a specific topic (a New York meetup for ghost enthusiasts was my favorite).
But I didn't meet anyone who I wanted to go out to dinner or coffee with on a regular basis, let alone spend my life with. I even went to a matchmaker, but after a 30-minute consultation session, she said the kind of guy I was looking for (passionate, determined, career-oriented and pizza obsessed) was too sought after and she didn't think she could help me out. It made me feel hopeless. I wondered if my expectations were so sky high that I was meant to be alone forever.
One night, I found myself practically sinking into the cushions of my couch, swiping left on a dating app and watching "The Bachelor" with my roommate when an ad recruiting potential contestants for the program flashed on the TV screen.
I don't remember what it said, but it spoke to me. After all, being a star character on a cheesy, yet very addicting, TV show sounded better than sitting here judging the guys on dating apps.
I also felt like I didn't have much of a choice. I was halfway through my 20s and quickly becoming the only single one among my engaged, married or cohabiting-with-their-SOs squad of friends. The longest relationship I'd had was a long-distance one that only lasted a little over a year. I was feeling lonely, and while the idea of trying out for a reality dating show sounded absurd to most, I felt like it made more sense than going on another blind date with a friend of a friend who bored me to tears.
That night was the first time I applied to be on the show.
I tried out a total of three times, going to live casting calls, making it to private audition rooms and hearing the same thing over and over again: "Why do you think you'll find love if you're on the show?"
Each time, my answer was different. "I can't seem to find love anywhere else!" or "I've become a professional first dater." Until finally, I said "Being on this show is my last hope because If I don't get on, it's almost official that I'll end up solo, living with six cats, in a studio apartment, until I'm 75!"
I think my desperate, raw and very realistic responses made the producers automatically disqualify me from moving forward to the next round, since usually they sent me out of the door with an eye roll or a sigh of confusion.
Either way, each time I tried out, I learned something new about myself, about the show, and about love in general. Here are the top three insights I took away from being a "Bachelor" auditioner three times.
1. Fall in Love With Your Oddities
At my first audition, I showed up at ABC studios in Manhattan and waited in a line that wrapped around the entire block. I printed out my filled-out application that asked a range of questions from how much I weighed to how my previous relationships ended. (There weren't enough blank lines on the page to sum them up so I simply put "badly" and "not soon enough.") I'd thrown on a fancy dress that I had bought on the clearance rack, and I wore sneakers until it was my turn inside, when I put on my pumps.
"Bachelor" contestants tend to look very polished. Their nails aren't chipped, their tans aren't faded, their outfits aren't wrinkled and their hair isn't dripping with post-subway platform sweat. I was surrounded by beautiful women, each looking more and more like a Victoria Secret supermodel. I, however, looked like I needed a shower. It was a humid summer day and I was sweating through my polyester dress and into my messy bun. I started to doubt if I belonged there in this line of beauty pageant contestants. But what was my alternative? Going home, alone, to leftover Chinese takeout and a phone of unused dating apps? I decided to stay.
The audition process is a waiting game. You stand in line, holding your paper application, for an hour or two, a producer takes a few photos of you, and then you wait again until it's your turn to be interviewed. It can take hours and in this case it got to be around dinner time, yet there was no food in sight. I went on a search for snacks only to find a table piled high with donuts that nobody was daring to go near. I did. I grabbed two donuts, went back to my place in line and scarfed them down, happily, as others eyed me with disbelief.
When it was my turn to be interviewed by a producer, he asked me to tell him the weirdest thing about me. I smiled and recalled a list of my own personal fun facts: I'm born on April Fool's Day, I don't know how to parallel park, but I know how to run away from alligators. He laughed at my answers and after my time was up, he pulled me aside and said, "Thank you for being honest, Jen. I can tell you're a bit of a weirdo and I hope you own that in your real life."
I didn't make it on the show that year. I didn't even get a callback. But I did walk out of there with a big smile on my face, thinking that the producer was right. I need to start owning the things about me that make me unique, whether on first dates or when I'm alone. I also, regrettably, should have gotten that producer's phone number. Not so I could convince him to let me on the show, but to ask him out on a date.
2. Be Honest About Your Reasons
Two years later, when I was 27, I went back for my second audition. This time I steamed the wrinkles out of my clearance-rack dress so it looked more expensive. I waited until I was in line to do my makeup so that it didn't sweat off my face. I even used teeth-whitening toothpaste for 7 days straight to get the coffee stains off my teeth. I showed up at ABC studios an hour earlier than the call time. I felt like a professional auditioner not having to wait in a long line.
When I showed up, I was brought right inside and seated at a table beside other women trying out for the show. I chatted with a few people at my table and I asked each of them why they decided to try out and they all, without realizing it, gave the same answer ― "I want to be famous." It was interesting how honest they were about that.
When they asked my reason, at first I said, "I'm here to really see If I can find love." One girl laughed so hard at that response, water almost leaked out of her nose. "You're totally lying about that." I wasn't.
As I sat waiting for my interview, with eight other women at a round table, I tried to make friends. One woman asked If I wanted a swig of vodka from her flask. I declined. All in all, the people I met there weren't friendly. It felt like everyone was trying to one-up each other in terms of how big they could smile, how loud they could laugh and how cold they could be to the people before or after them in line.
I decided to audition again because I wondered what it would be like to be on a show that was all about competing to find your soulmate. I was also feeling desperate, and when you're feeling desperate, you do nonsensical and illogical things. But the conversations that I had with these women reminded me how important it is, in love or in any decision, to be honest about your reasons. If you're going to hop on dating apps again, or try out for "The Bachelor" again, at least be clear on why you're doing it, so if it doesn't work out, you can have an easier time figuring out what to try next.
Days after my interview for my second audition, I received an email from a producer thanking me for coming out but saying that I wouldn't be moving on to the next round. I emailed back asking for more information as to why I wasn't chosen. I never heard back. I wonder if these producers have a special filter on their email that automatically puts all of us rejects into a spam folder, never to be heard from again. I felt defeated. I felt hopeless. But for some reason, I felt like I had it in me to try out one more time.
When you're super single for a super long time, you give into cliches. Like, "third time's a charm."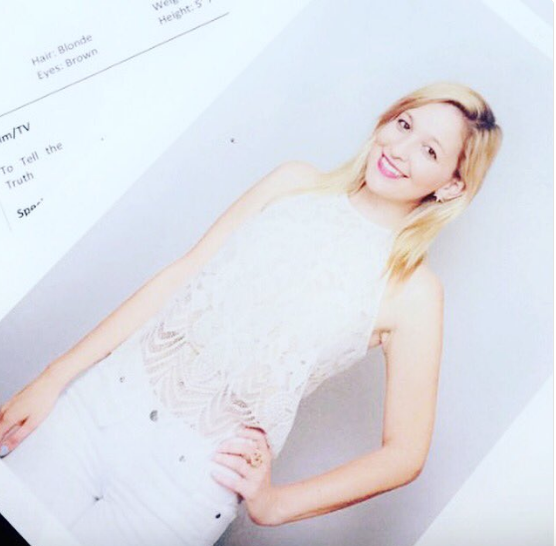 3. Rejection Can Be a Very Beautiful Thing
My third and final time trying out for "The Bachelor" was a lot easier process because this time, they reached out to me. I think it's because they had my information on file and they had seen me around the internet because of my viral business, Bridesmaid for Hire. A producer reached out and asked me to audition by coming to a hotel room at a fancy New York hotel.
When I got there, there wasn't a line of women, there was just me, the producers and a camera. I sat there, explained why I was auditioning again and why I had auditioned in the past, and left there feeling like I was about to finally get the opportunity to go on a show I had spent five years trying to get on.
Days later, the producer emailed me saying that I just didn't make the cut. It was my "third time's a charm" rejection at trying to make it on "The Bachelor" that showed me how not getting what you want, sometimes, can be such a beautiful thing. I watched the show that year (Arie's season) and realized that if I had made it on the cast, I'd have been instantly eliminated because there's no way he and I would have any chemistry. He was a walking snoozefest and I'm looking for a guy that has a personality that can make him the life of the party.
I also learned that getting rejected three times for a show is a lot like getting rejected after a first date. Even if you really feel a connection to the guy, it's just not meant to be. It's best to move on.
Which is exactly what I did, setting my eyes on a new reality show that I wanted to be on, "The Amazing Race." Not so I could find love, but so that I could find myself on a new adventure, all around the world. Perhaps, in the middle of bungee jumping in New Zealand or salsa dancing in Spain, I might meet that special somebody at the least likeliest moment.
Do you have a personal story you'd like to see published on HuffPost? Find out what we're looking for here and send us a pitch!