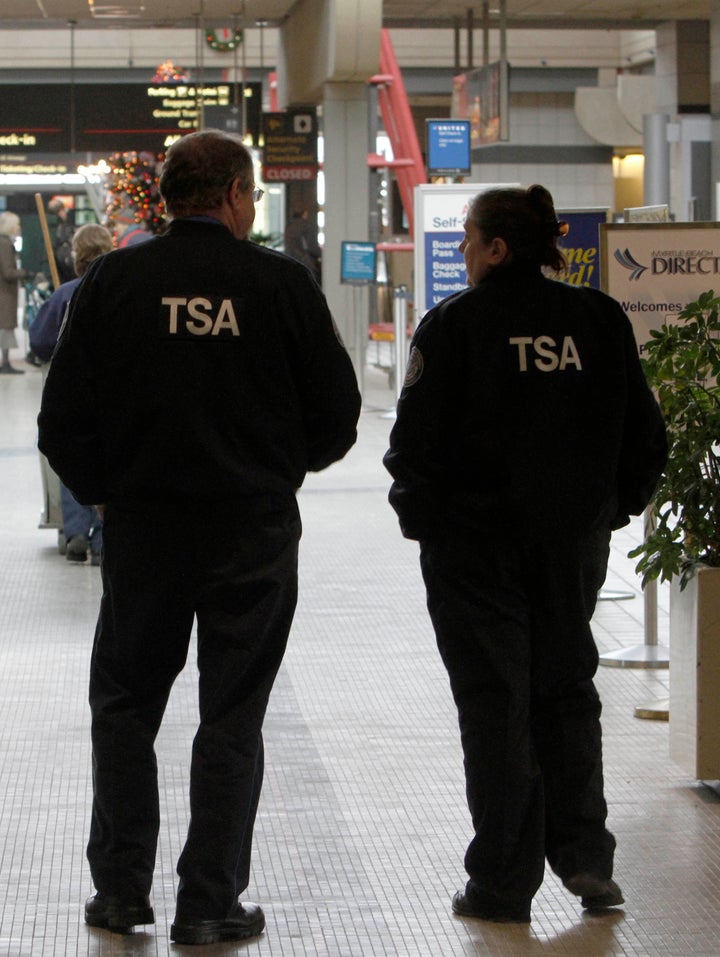 Some workers screening travelers at one major airport may not have been fully screened themselves.
Facing a backlog of background checks, the Transportation Security Administration gave airport employers the ability to hire any workers needed at Atlanta's Hartsfield-Jackson airport, according to a memo obtained by WSBTV Atlanta. The "regulatory relief" affects airports across the country, WSBTV Atlanta reports.
TSA officials said they ultimately resolved the backlog of background checks at the Atlanta airport, but made no mention of whether the situation had been fixed at other airports, according to WSBTV.
Typically, a new TSA hire goes through a variety of background checks. The airport looking to hire a new worker submits their information to the Airport Association of Airport Executives, which processes the background check, according to the TSA website. Then the employee's information is checked against the Terrorist Screening Database. At the same time, the airport conducts its own background check process.
Because of a backup in the request submitted to the Airport Executive Association, TSA allowed airports to hire employees who hadn't fully completed the background check process. Still, all employees ultimately go through the full background check.
"The Transportation Security Administration (TSA) was recently made aware that a newly implemented change to the system used to process airline and airport employee background checks resulted in a delay for requests submitted through the American Association of Airport Executives (AAAE)," TSA said in a statement. "To allow for a continuity of operations, TSA has provided airports and airlines with interim regulatory relief. At no time was security at risk, and all new employees will still undergo identity verification and be subject to watch list matching."
The TSA would not identify which airports have hired screeners without completing background checks.
The agency has come under scrutiny recently for incidents unrelated to the "regulatory relief." The Justice Department has accused some agents at Los Angeles International Airport of accepting bribes to look the other way when passengers transported drugs in their luggage. The DOJ alleges that there were five incidents between February and July 2011.
In addition, one man managed to sneak past a TSA agent to a secure area of Newark Airport earlier this month, according to the Star-Ledger. The incident led the airport to partially evacuate one of its terminals for about an hour.
Related
Popular in the Community