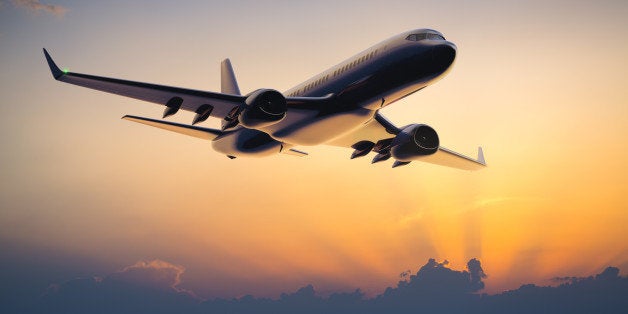 Flight prices are going up -- but it's not the airlines raising fares.
The September 11 Security Fee will be increasing more than 100 percent on Monday, July 21, for domestic and international flights. This fee, which partially helps fund the Transportation Security Administration (TSA), was enacted in the Bipartisan Budget Act of 2013.
Any tickets purchased before July 21 will not be subject to the higher fees, so if you know you'll be taking a trip -- now is the time to buy airfare for travel after July 21.
There are two major changes with the new law. Currently, each "enplanement" (basically a takeoff and landing) cost $2.50 in fees; it will now be $5.60 per flight segment.
Additionally, under the old rules, there had been a $5-per-direction cap (up to two enplanements each way), creating a $10 cap per roundtrip itinerary. But the new rules eliminate the concept of enplanements and the $10 cap.
Here's a breakdown of what the new costs will be versus the old fees. Expect the cost of most nonstop, roundtrip flights to increase $6. And for one-stop flights, the roundtrip fee on these will rise by $1.20, to $11.20 from $10.
For roundtrip nonstop flights within the United States: The roundtrip fee on these will rise to $11.20 from $5.

Example: Roundtrip nonstop flight from Boston to San Diego
Before July 21: Boston Logan (BOS) à San Diego (SAN) à Boston Logan (BOS) results in5 in fees (two enplanements X2.50).
After July 21: BOS à SAN à BOS will be11.20 in fees (two one-way flights x5.60).
Increase in fees:6.20 roundtrip
Since a 2012 Department of Transportation regulation requires fares to be listed including all mandatory taxes and fees, the new fees will be bundled into the price airlines advertise. Airfare prices listed on Travelzoo and other sites will appear slightly higher -- even if the fare is the same.
For most one-stop flights within the United States: The roundtrip fee on these will rise to $11.20 from $10. This is because the one-stop flight will not trigger a second fee, unless the layover is longer than four hours.
Example: Roundtrip one-stop flight from Newark to Phoenix, stopping for two hours in Houston.
Before July 21: Newark (EWR) à Houston (IAH) à Phoenix (PHX) à Houston (IAH) à Newark (EWR) results in10 in fees (four enplanements x2.50)
After July 21: EWR à IAH à PHX à IAH à EWR will be11.20 in fees (two one-way flights x5.60)
Increase in fees:1.20 roundtrip
It gets more complicated with itineraries with longer layovers or stopovers. Previously, if an itinerary was roundtrip, the $10 cap limited the fees. But that is no longer the case.
Any stopover longer than four hours between domestic flights and 12 hours during Alaska, Hawaii and international travel triggers a new $5.60 fee.
For someone living in Atlanta who wanted to make a loop of the country later this summer to visit friends and family and stay overnight in Los Angeles, Seattle and Chicago, fees will add up.
Before July 21: Atlanta (ATL) à Los Angeles (LAX) overnight à Seattle (SEA) overnight à Chicago (ORD) overnight à Atlanta (ATL) is currently10 in fees, because of the cap.
After July 21: ATL à LAX overnight à SEA overnight à ORD overnight à ATL will be22.40 in fees. With the10 cap dropped, the higher fees, and the longer stopovers, each segment triggers the5.60 fee, with four segments totaling22.40 roundtrip.
Increase in fees:12.40 roundtrip
Looking to get the lowest priced fares? Fly.com's search tool provides filters to narrow results using factors like number of stops and departures times, helping fliers save time and money.
-- Andrew Young is the editorial director at Travelzoo and based in New York. Travelzoo has 250 deal experts from around the world who rigorously research, evaluate and test thousands of deals to find those with true value.