A Sikh Canadian politician said he was subjected to inappropriate security screening at an American airport last year — which prompted the Canadian government to contact U.S. authorities for an explanation.
Navdeep Bains, Canada's minister of innovation, science and economic development, revealed to French-language Canadian paper La Presse on Thursday that Transportation Security Administration agents at the Detroit Metropolitan Airport repeatedly asked him to remove his turban, even after he reached his boarding gate. He said he was finally allowed to fly after he showed agents his diplomatic passport.
"I was very frustrated and disappointed that this occurred, but ultimately I was allowed to fly," Bains told The Associated Press. "But it was because of who I was, and that should not be the case. It doesn't matter what your status is and what your position is."
Like many other Sikh men, he wears a turban as a sign of devotion to his faith. He said that when he travels, he tries not to reveal his Cabinet position so that he can see how things go for people who aren't public figures. This was reportedly the first time he was asked to remove his turban while traveling in the U.S.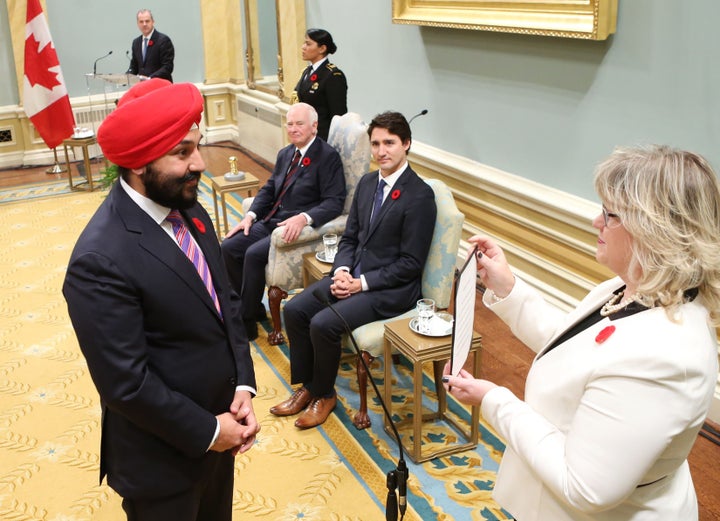 Bains said the episode occurred while he was returning to Toronto in April 2017 after an economic meeting with Michigan's governor and Ohio's lieutenant governor.
Bains told La Presse he was asked to undergo a swab test, an additional security procedure, after he passed through metal detectors at the airport. He said he had no issues with that. But when the officer had trouble with the machine, Bains said, he was asked to remove his turban. He refused.
The security agent ran the swab test again, and when it did not detect anything, he was allowed to proceed to his boarding gate.
But shortly before his flight's departure time, he said, a security agent approached him and tried to take him back to the screening area for more checks. The agent insisted that Bains take his turban off.
He said the agent asked for his name and ID, and it was then that he showed his diplomatic passport. Once the agent realized his identity, he said, he was allowed to board his flight.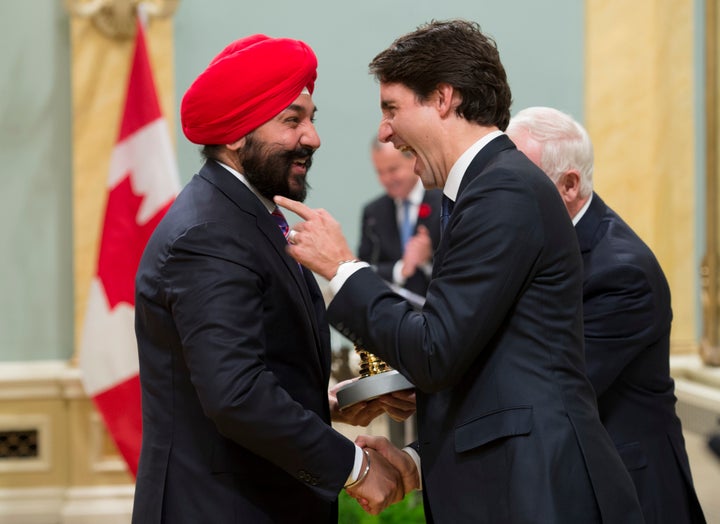 Bains told La Presse what while security is important, "proper process needs to be followed."
"I'm about to embark, and you tell me to take off my turban. But, by knowing my diplomatic status, you tell me that everything is correct? This is not a satisfactory answer," he said.
He added that the security agents were "very insistent and very difficult" throughout the episode.
Canada's foreign minister complained about the incident to officials at the U.S. Homeland Security and Transportation departments, the CBC reported. Bains said he accepted those officials' apologies.
TSA spokesman Mike England told HuffPost that the department reviewed closed-circuit video of the episode and determined that the agent conducting the screening did not follow standard operating procedures. The officer has been given additional training.
"We regret the screening experience did not meet the expectations of Mr. Bains," England wrote in an email.
England said that all travelers wearing head coverings may be subjected to additional security screenings to ensure that prohibited items are not concealed beneath the clothing. He said passengers who are unwilling to remove headwear for religious, medical or other reasons should expect to undergo additional screenings, which may include officer-conducted or self-conducted pat-downs.
"This policy covers all headwear and is not directed at any one particular item or group," he said.
In 2007 the TSA updated its protocols to allow passengers to keep turbans on during security screenings. The agency says on its website that passengers "wearing head coverings, loose fitting or bulky garments" may undergo additional measures, such as a pat-down by an agent of the same gender. If there are unresolved issues, passengers "may ask to remove the head covering in a private screening area."
A spokesperson for the group told HuffPost that according to current TSA rules and regulations, Sikh passengers may pat down their own turbans or refuse to remove their turbans in public.
"The kind of discrimination Canadian Minister Navdeep Bains experienced in a Detroit airport is completely unacceptable," the coalition's legal director, Amrith Kaur, told HuffPost. "Profiling not only stigmatizes communities, but it also makes our nation less safe because it redirects resources away from detecting and preventing actual criminal behavior."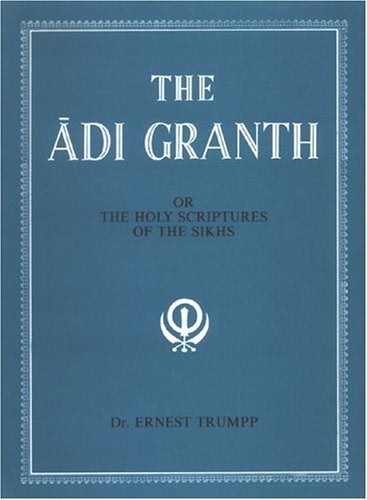 10 Books On The Sikh Faith
Popular in the Community