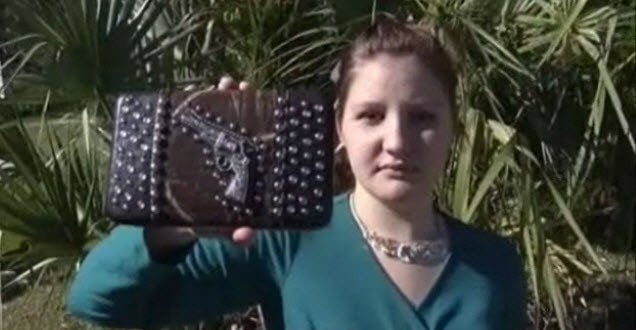 Vanessa Gibbs had no problem getting her Western-themed purse through security at Jacksonville International Airport. But, on her return trip from Norfolk, Virginia, she was told her purse was a federal offense, reports News 4 Jax.
Gibbs, 17, carries the purse, embellished with a faux-gun design, nearly every day.
Agents eventually recognized the gun was fake, but she was told to check the bag or surrender it. The ordeal caused Gibbs to miss her flight and be re-routed to Orlando.
"I carried this from Jacksonville to Norfolk, and I've carried it from Norfolk to Jacksonville," she told the station. "Never once has anyone said anything about it until now."
The TSA still upholds the position that the purse could be considered a replica weapon, which have been prohibited since 2002.