Along with sending the photo of what she said was $75,000 in a suitcase to her 1,700-plus followers, Farbstein even revealed the location of the incident by using the hashtag #RIC for Richmond International Airport.
Farbstein, who has been with the TSA since 2011, is "part of an external media team that works to place positive stories in the media with a focus on the agency's counterterrorism mission," according to profile written in 2013 on the TSA website.
In an interview with The Washington Post, Farbstein refused to answer any questions regarding potential privacy issues, instead telling the Post, "the carry-on bag of the passenger alarmed because of the large unknown bulk in his carry-on bag. When TSA officers opened the bag to determine what had caused the alarm, the money was sitting inside. Quite unusual. TSA alerted the airport police, who were investigating."
Richmond International Airport spokesperson Troy Bell corroborated Farbstein's statements when he spoke with The Huffington Post. Bell said the TSA did indeed alert airport police, who then notified federal agents of the stash of cash. Now, he says, the money becomes part of an asset forfeiture case, which Bell says is not uncommon at airports, but also not an everyday thing.
"If you're traveling with a large amount of cash with no real explanation as to why, it can be seized, which was the case here," he said. As you might expect, the asset forfeiture program that allows police to seize large amounts of cash found on people has long been the subject of intense scrutiny.
Bell said that so far, the money is a part of an "ongoing investigation" and has not been returned to the passenger, though the traveler wasn't issued a citation and was allowed to continue with his journey. And even though Farbstein tweeted out an amount of $75,000, Bell said the money had not even been counted yet, as that's a responsibility left to federal agents.
When asked if he thought the photo was an invasion of the passenger's privacy, Bell said, "We were surprised to see the tweet, simply because we wouldn't take a photo of an ongoing investigation. Would we do the same? No."
The Huffington Post has reached out to both the TSA and Farbstein and will update this post accordingly.

H/T Boarding Area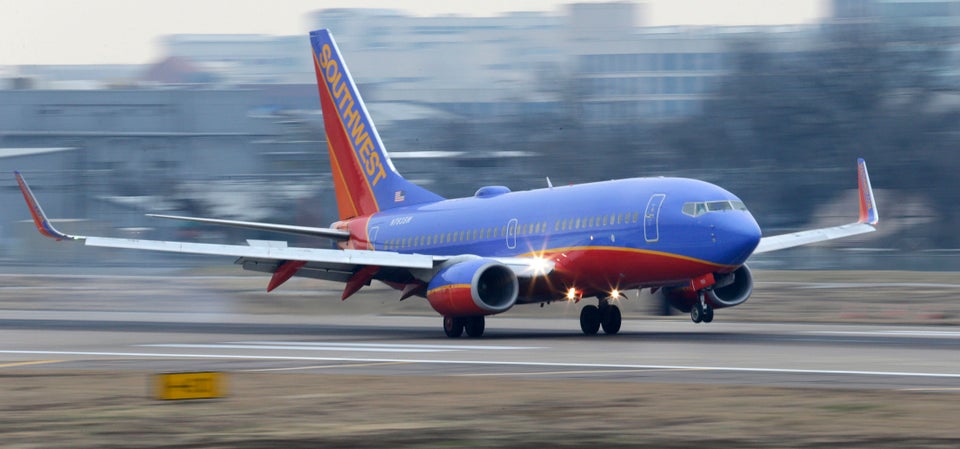 Airlines With Rudest Flight Attendants
Popular in the Community