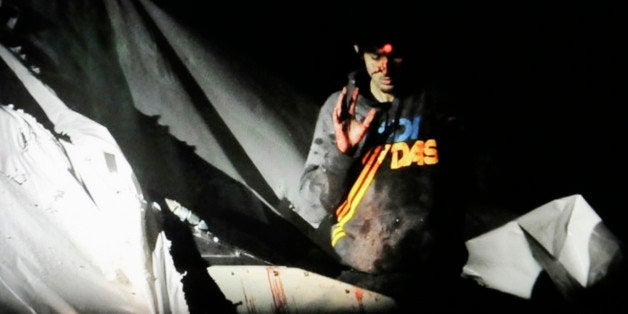 BOSTON — The boat where Dzhokhar Tsarnaev hid for hours in Watertown was damaged by at least 108 bullet holes, according to two repairers who saw it.
A reporter from the Associated Press and one from radio station WBUR, as well as jurors, traveled to an undisclosed South Boston location to see the motorboat where Tsarnaev made his last stand before being captured.
It was known that police had fired at the SlipAwayII before capturing Tsarnaev on April 19, 2013, but the amount of firepower came as a surprise to the journalists who saw it.
"It's impressive to see all those bullet holes," said WBUR's David Boeri in a briefing with other journalists before testimony began Monday in the federal case against Tsarnaev, the accused Boston Marathon bomber.
It was also learned that Tsarnaev had carved a message into wooden boards in the boat.
"Stop killing our innocent civilians," the note said in part.
This was the jurors' one and only chance to examine the boat themselves. They were there for half an hour.
Last week, jurors saw photos of a message that Tsarnaev wrote along panels of the boat.
Security was tight because Tsarnaev was brought to the location. State police, the FBI and US Marshals were on hand, the reporters said.
Tsarnaev sat under a white canopy as jurors looked at the boat and took notes.
"He looked self-conscious at first," Associated Press reporter Denise Lavoie said.
The boat was displayed on a boat trailer which was hauled in on a flatbed truck. A forklift raised jurors in groups of two to peer into the black, red and white boat.
It's expected that the boat's owner who discovered Tsarnaev's hiding place will testify today.
Calling all HuffPost superfans!
Sign up for membership to become a founding member and help shape HuffPost's next chapter