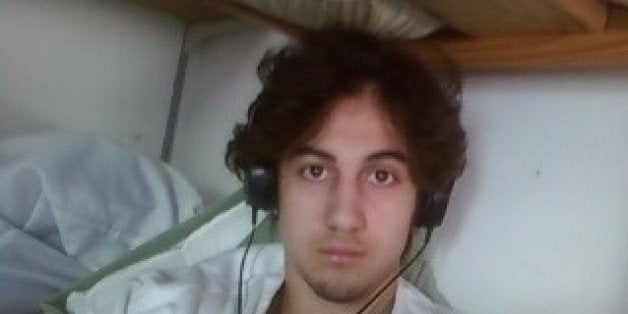 In theory, people in Massachusetts don't favor the death penalty, even for the Boston Marathon bomber. But a new survey suggests that in practice, many might be willing to vote for Dzhokhar Tsarnaev's death.
Tsarnaev was convicted earlier this month of the April 2013 marathon attack, which killed three and wounded another 264, and the shooting of a police officer during his attempted escape. Jurors are now hearing arguments in the penalty phase of the federal trial.
The new poll also asked respondents to imagine what they would do if Tsarnaev's fate rested in their very own hands: "If you were sitting in the jury box and your vote was the difference in the sentencing, could you cast the deciding vote to sentence Tsarnaev to death?" (In Massachusetts, jurors must vote 12-0 for capital punishment. Just one dissenter results in life without parole.)
Despite the overall opposition to the death penalty, 47 percent said that in those circumstances, they would vote yes. Forty-five percent said they would still vote no.
For more on the Suffolk University poll, see here.
Last week, a CNN/ORC poll found that 53 percent of Americans want Tsarnaev sentenced to death after his conviction on 30 charges, including use of a weapon of mass destruction.
In the penalty phase of the trial, the prosecution has portrayed Tsarnaev as a self-taught terrorist who, with his now-deceased brother Tamerlan, carried out a vicious attack on a beloved city tradition. The defense, whose turn starts on Monday, has sought to spare him from the death penalty by arguing that Dzhokhar could not resist Tamerlan, who allegedly planned the attack and forced his younger brother to participate.
The prosecution rested its case Thursday with video showing Denise Richard laying her head on the chest of her 8-year-old son, Martin, as he bled to death in the street following the bomb explosion.
REAL LIFE. REAL NEWS. REAL VOICES.
Help us tell more of the stories that matter from voices that too often remain unheard.
BEFORE YOU GO
PHOTO GALLERY
Boston Bombing Trial Evidence