When the World Goes Mad, We Come Together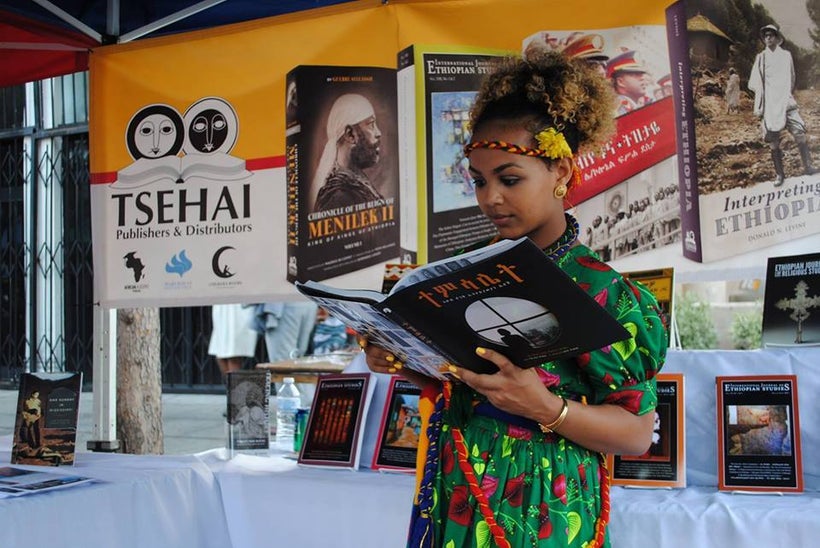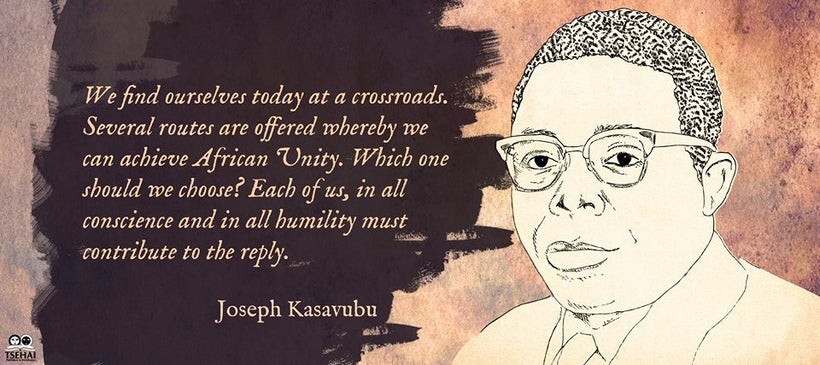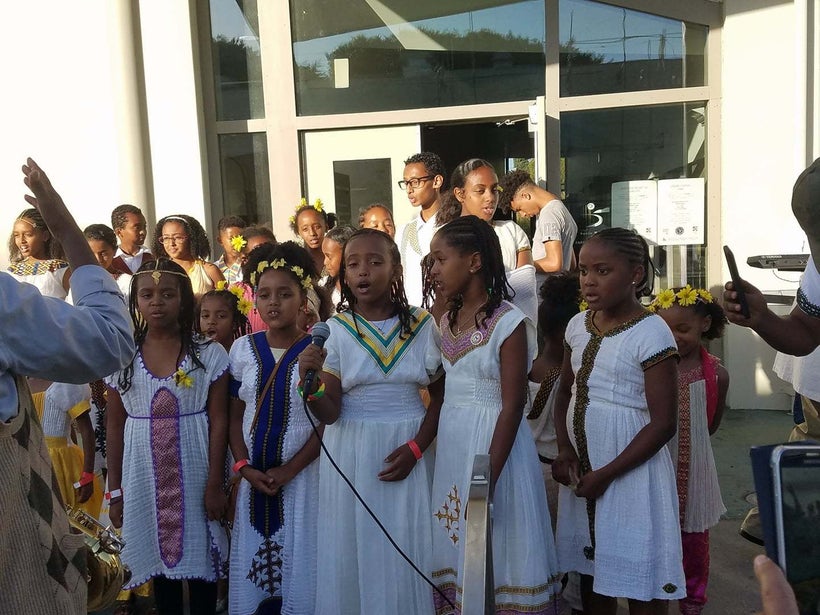 "For the past 20 years, Elias Wondimu and TSEHAI Publishers have built a global reputation for telling quality stories that truly matter. Elias is an uncompromising story-teller and in today's world, people are as hungry for the truth as they are for perspectives they have not previously seen." Collin Leighton Hinds, Director of Development at Loyola Marymount University
Over the weekend, Colin Kaepernick was vaulted to the status of the Muhammad Ali of the 21st Century by the vitriol of a president well healed in the underbelly of American life. Stephen Curry, beloved Oakland hero and "baby faced 3 pt. assassin" became a voice of reasoned calm in the cultural hurricane of America's racial wars. National Football League players, black and white, became metaphysical warriors in the universal battle for true justice and the only freedom. The National Basketball League's Lebron James continues to show himself a champion of the people calling out the "bum" in the White House. The NFL's Roger Goddard and New England Patriots Robert Kraft demonstrated too - they demonstrated that the $1.3 trillion dollar buying power of African American consumer can bend the knee of even billionaires and so-called powerful to the requirements of justice and freedom for all. All of this as a hurricanes Harvey, Irma and Maria remind us all of how fragile we all are and our common humanity, Russia-gate continues to reveal that even high treason is a crime protected by white privilege... for now anyhow... and world nuclear war is threatened by mad men. Yes - it seems to be a mad, mad, mad world.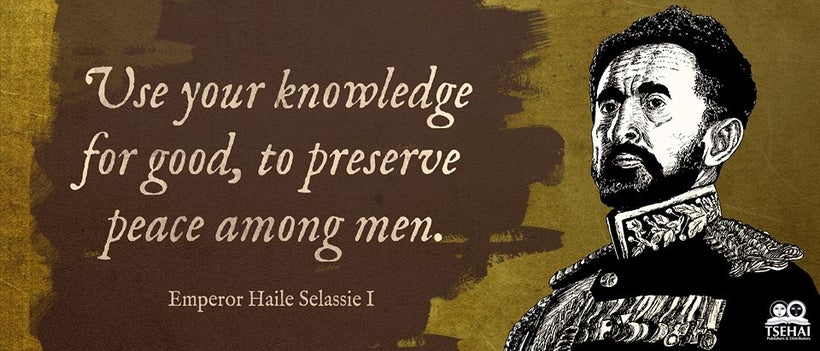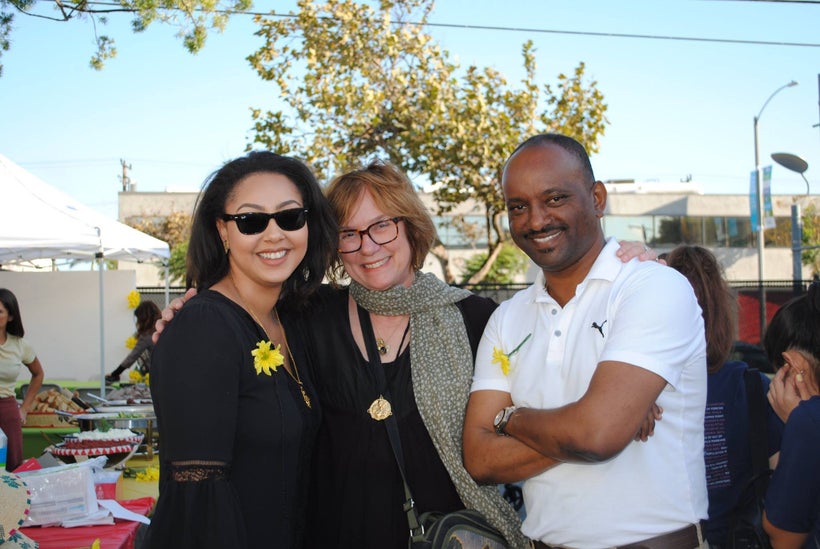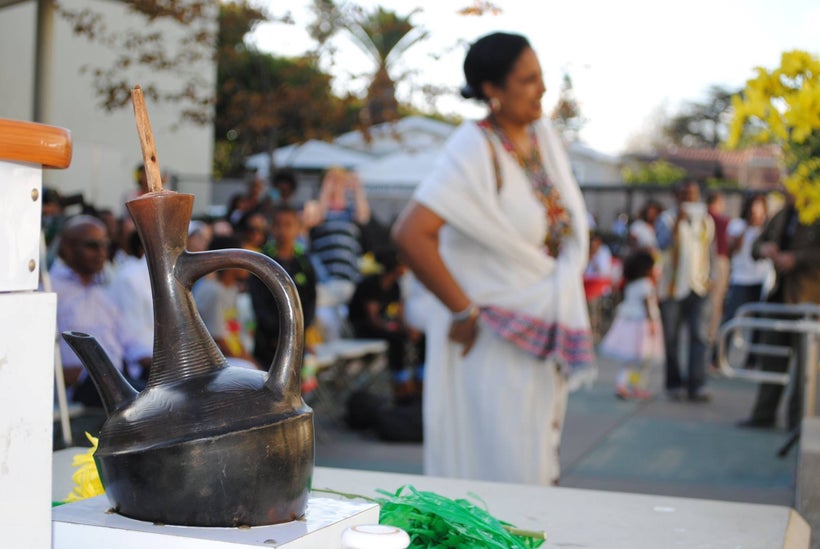 "We actually come together and make it possible for some change by galvanizing. We have power. I do expect us to have that fortitude. Our strength is unquestionable." Abiodun Oyewole of the Last Poets
However, we? We, the people? In order to form a more just society, a more perfect union, in our greatest aspirations, eyes kept firmly on the prize - we came together. Turns out griot and American treasure Abiodun Oyewole of the Last Poets is a seer when he said he saw the people coming together. In Los Angeles at 2200 Virginia Avenue, the Ethiopian Festival celebrated the Ethiopian New Year (it is 2010 on the 13 month calendar there) at a Festival of Harmony. There was dancing, singing, kids running in and out of the nearby park in their Ethiopian traditional suits, lines of traditional foods provided by Messob's Ethiopian Restaurant and culture of the ages with children's fashion shows, timeless jewelry from Mombasa Jewelry, hair braiding and talent shows. And there were books there like Ethiopia During the Derg Years by Tesfeye Dinka, Temsalet (Phenomenal Ethiopian Women), and The Read with Me A to Z: English-Amharic alphabet, the first book published by TSEHAI's Children's book imprint, Chereka Books. If you look at the fliers posted by TSEHAI Publishers you will note this simple message throughout:
Coming together is the beginning, keeping together is progress, and working together is success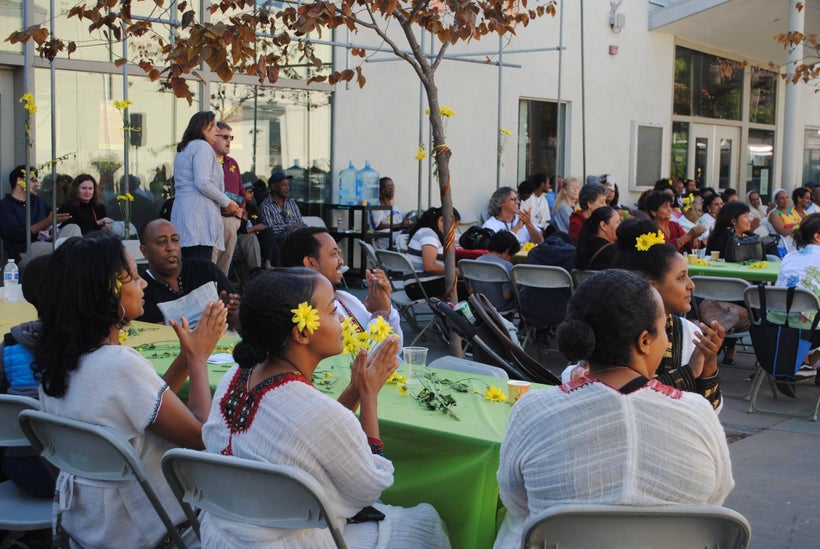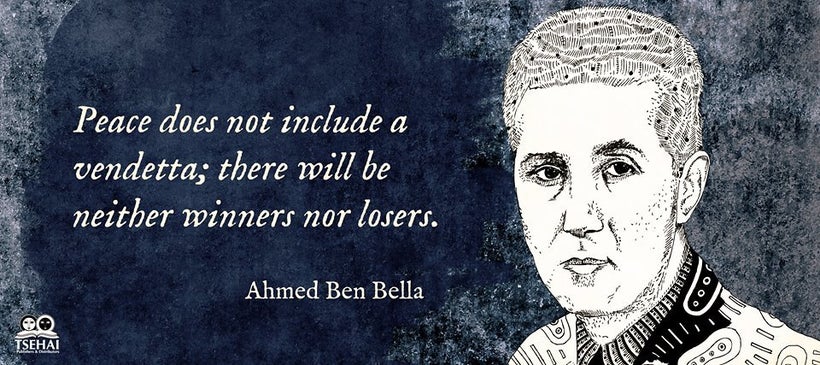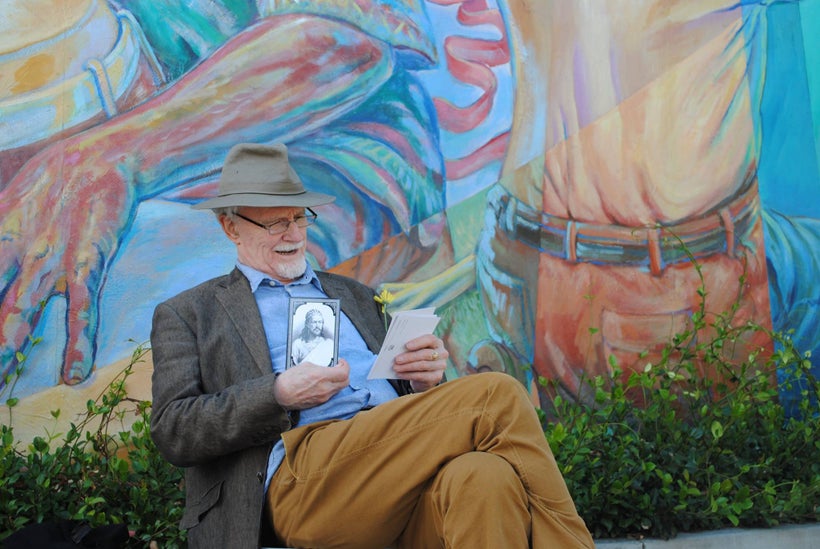 This message of coming together, progress and success, if one considers the seemingly mad, mad, mad times in which we all exist, is really a profound truth, a science or hallmark of leadership at its highest frequency. At the center of it all, a man with a vision and the mandate of ancestors and his people, Elias Wondimu, publisher of TSEHAI Publishers housed at Loyola Marymount University. Books are his chosen tools of peace, community and enrichment. But his vision of solidarity, culture and enrichment by knowledge and wisdom are plain to see.
Collin Leighton Hinds, Director of Development at Loyola Marymount University says of the event and Mr. Elias Wondimu, "For the past 20 years, Elias Wondimu and TSEHAI Publishers have built a global reputation for telling quality stories that truly matter. Elias is an uncompromising story-teller and in today's world, people are as hungry for the truth as they are for perspectives they have not previously seen. This is why Loyola Marymount University is so pleased to have housed TSEHAI for the past 10 years. TSEHAI is an organization led by a visionary who understands the importance of creating space for untold stories and that are both valuable and authentic."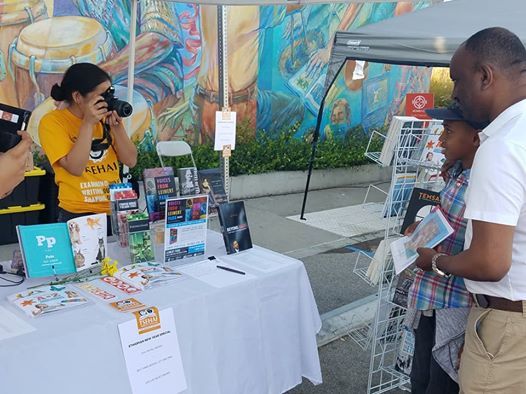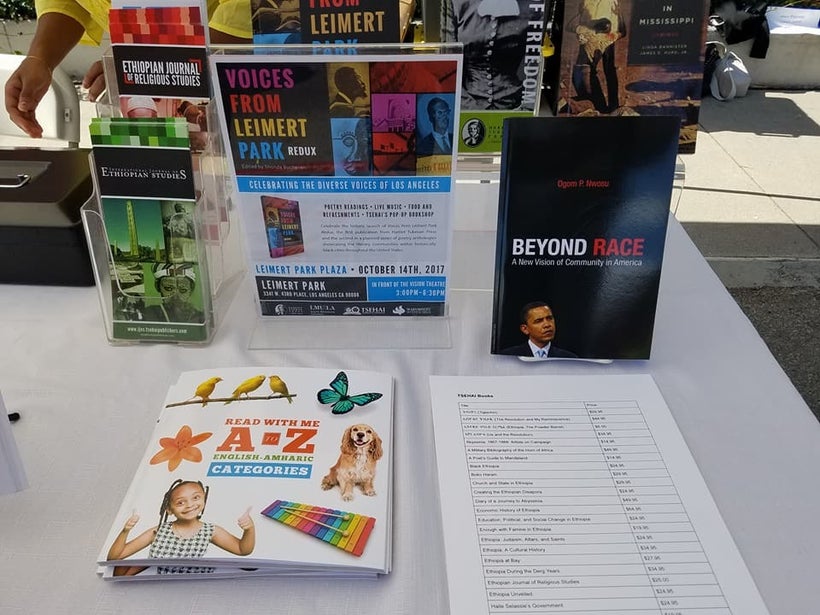 TSEHAI Publishers historic launch of Harriet Tubman Press' first book, "Voices from Leimert Park Redux" will take place in the Leimert Park Community, October 14, from 3-6pm, and it will be a great opportunity for the people of the greater L.A. to come together and celebrate the importance and strength of our voices.
Harriet Tubman was an American abolitionist, humanitarian, and an armed scout and spy for the United States Army during the American Civil War. Harriet Tubman is a great American and one of our first and greatest Civil Rights warriors.
Harriet Tubman Press is an imprint of TSEHAI Publishers, which is the ONLY African or African-American owned press housed at an USA university.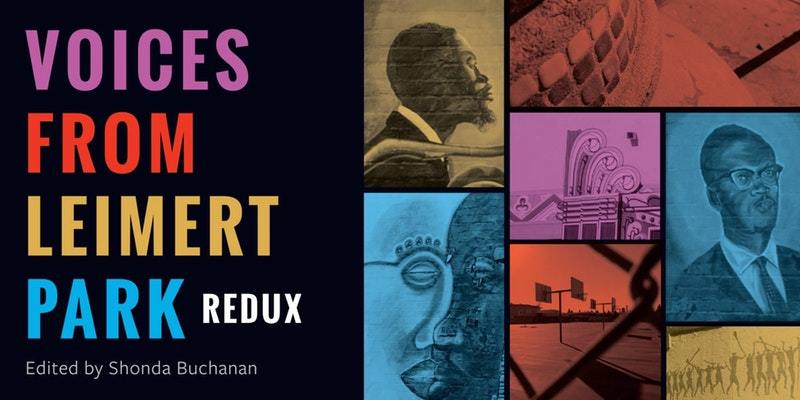 Calling all HuffPost superfans!
Sign up for membership to become a founding member and help shape HuffPost's next chapter
This post was published on the now-closed HuffPost Contributor platform. Contributors control their own work and posted freely to our site. If you need to flag this entry as abusive,
send us an email
.