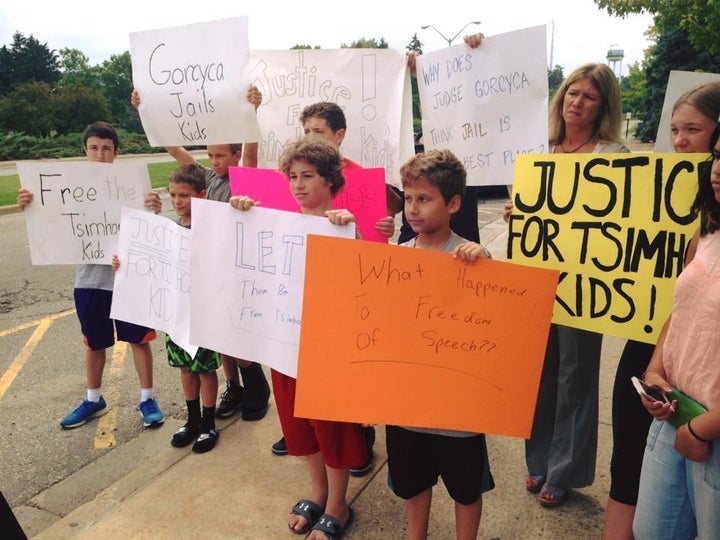 Oakland County Circuit Court Judge Lisa Gorcyca lifted her civil contempt order against the Tsimhoni children, ages 9, 10 and 15, at an emergency hearing Friday, ending their more than two weeks of incarceration at the Children's Village detention center. The judge allowed the kids to immediately be transported to a popular Jewish overnight camp.
"We're really happy she's allowed them to come out and enjoy camp like some of their friends," Lisa Stern, attorney for mother Maya Eibschitz-Tsimhoni, told reporters at the courthouse.
The ruling is the latest twist to a five-year divorce battle between Eibschitz-Tsimhoni and her ex-husband, Omer Tsimhoni. On June 24, Gorcyca found the children in contempt for disobeying her order to have a pleasant lunch with their dad and told them they were "brainwashed," "defiant" and like members of Charles Manson's cult, according to a court transcript. Gorcyca, a family court judge, warned she may extend their detention until they turned 18 if they didn't reconcile with their father.
The judge's order locking up the children provoked public outrage since it was first reported this week by Fox 2 Detroit. One woman at Friday's hearing said her kids, classmates of the Tsimhoni children, had written them letters and picketed for their release.
Gorcyca on Friday defended the punishment. She cited her lifelong dedication to working for children's interests and criticized Fox for starting a "media frenzy" without learning all the facts of the case.
"This was not a punishment. … The court agrees the placement is not ideal," Gorcyca said, noting that no one had offered an alternative solution. "The decision was made so they could be placed in a setting where they would not be emotionally manipulated by their mother. … My intention was [for the children] to receive independent, objective and caring counseling."
A Children's Village staff member told the court that the Tsimhoni children were stable and had shown improvement in counseling sessions. They spent their time interacting with peers, attending summer school, and engaging in activities like hiking and art projects.
Attorneys appointed to represent each child said their clients reported good treatment at Children's Village, but wanted to return home to their mom. The parents' attorneys and the children's court-appointed guardian ad litem, William Lanset, agreed that the children should be taken out of the center.
"The plan has to involve taking them out of Children's Village, but it cannot involve the mother," Lanset told the judge before she ruled. "She damaged these children."
Eibschitz-Tsimhoni currently has custody of the children. Gorcyca and Lanset rebuked the mother for purposely alienated her kids from their father, sabotaging their relationship and visits, missing court dates, and ignoring court orders.
In June, the oldest child told the court he didn't want to spend time with his dad because he was violent and had hit their mother -- an allegation the father denied. Gorcyca said Friday that she had never heard credible evidence of abuse or other wrongdoing by Tsimhoni.
"This father has moved mountains to be part of his children's life," the judge said. Tsimhoni visits Michigan often, but lives and works in Israel. He attended Friday's hearing by phone. His attorney said she would soon be filing a motion for change of custody.
After the hearing, Eibschitz-Tsimhoni objected to complaints about her by Lanset and the judge, and said she has always wanted the children to have a good relationship with their father.
"I've never done anything she said about me," Eibschitz-Tsimhoni said."The only thing I always said to the court is that love comes with love. ... You can't force somebody to love."
Each parent will be allowed supervised visits with the children at camp, and will split the costs. They and their attorneys are making plans for the kids to work with an expert or a program to rebuild their relationship with their father.
Also on The Huffington Post: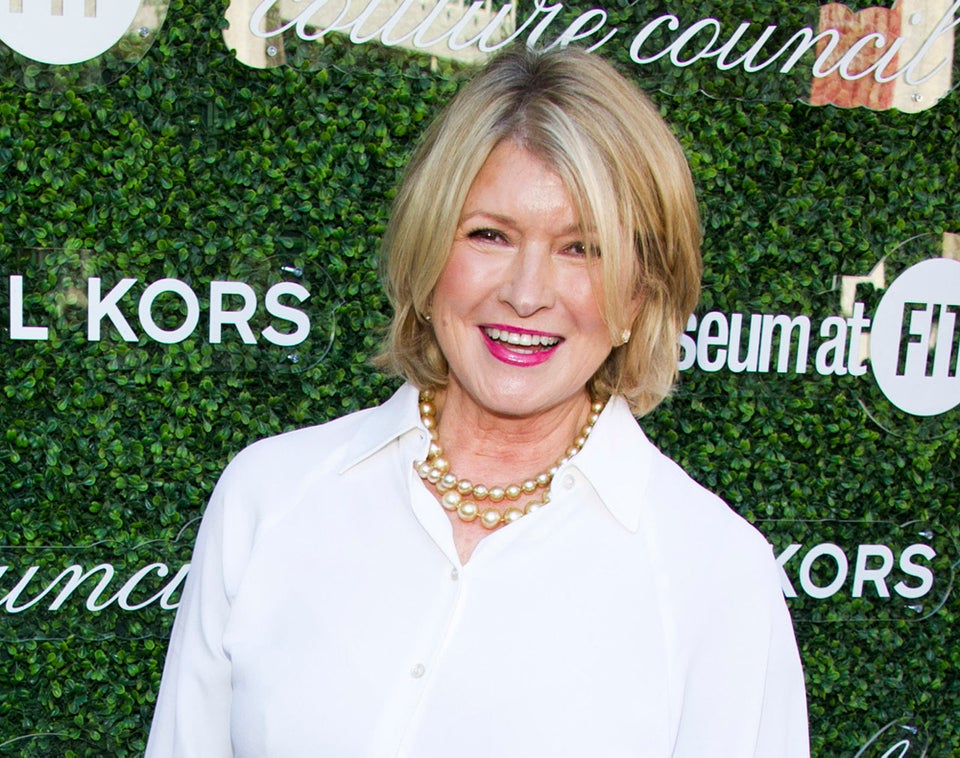 8 Women Whose Divorce Was A Catalyst For Change
Related
Popular in the Community