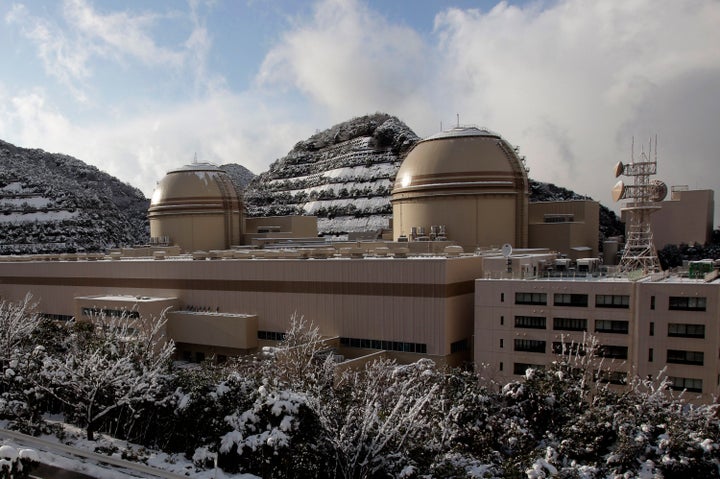 On March 11, 2011, an earthquake off the coast of Japan triggered a massive tsunami that killed more than 19,000 people and left thousands missing. The wave also heavily damaged the Fukushima Daiichi nuclear plant. Shortly after the tragedy, three of the plant's reactors went into meltdown, triggering the largest nuclear disaster after Chernobyl in 1986.
As in many other countries, nuclear energy had been a priority in Japan for decades, according to Reuters. When the tsunami hit, the country had 54 reactors, which provided some 30 percent of the nation's energy. Yet the tragedy at Fukushima spurred debates, both in Japan and in the rest of the world, on the dangers of nuclear power plants.
According to Yukiya Amano, the UN's nuclear energy chief, Fukushima was a "wake-up call." In an interview with Reuters, Amano says measures have been implemented to improve standards.
"I believe nuclear power is safer than before," he told Reuters. Yet he added: "There is nothing like 100 percent."
One year after the disaster at Japan's Fukushima Daiichi, HuffPost World takes a look at the state of nuclear energy around the world. Take a look at the slideshow below to learn more about nuclear plants in Europe, Asia and the Americas.
Read Reuters' full report on the safety of nuclear energy below:
VIENNA, March 9 (Reuters) - Nuclear power is safer than it was a year ago when an earthquake and tsunami hit the area around Japan's Fukushima nuclear plant, the U.N. atomic energy chief said on Friday, but environmental group Greenpeace said no real lessons had been learnt.

In a statement issued ahead of Sunday's first anniversary of the world's worst nuclear crisis since Chernobyl in 1986, Director General Yukiya Amano of the International Atomic Energy Agency (IAEA) said meaningful steps had been taken since Fukushima to strengthen global nuclear safety.

Fukushima was a "wake-up call" and robust measures have been implemented to improve standards, the veteran Japanese diplomat separately told Reuters in an interview.

"I believe nuclear power is safer than before," he said at the U.N. agency's headquarters, adding that countries with atomic reactors are now "much more serious" about such issues.

But he did not rule out the possibility of more nuclear accidents in future: "There is nothing like 100 percent."

In the statement, Amano said: "We know what went wrong and we have a clear course of action to tackle those causes - not only in Japan, but anywhere in the world ... Now we have to keep up the momentum. Complacency can kill."

The Fukushima tragedy was triggered on March 11, 2011, when a powerful undersea earthquake unleashed a tsunami that left 19,000 people dead or missing. It also smashed into the coastal power plant causing a series of catastrophic failures at the facility.

Images of the stricken plant and the enormous devastation the tsunami wrought across Japan shook public confidence in nuclear power and forced the nuclear industry to launch a campaign to defend its safety record.

After Fukushima, Germany, Switzerland and Belgium decided to move away from nuclear power altogether and build up alternative renewable energy sources instead.

Nearly 50 other countries that had been operating, building or planning to construct new nuclear plants continue to rely on nuclear energy, however, even though they face higher costs.

STILL EXPANDING

Amano told Reuters he expected nuclear power to continue expanding but at a slower pace than forecast before Fukushima, saying there would be at least 90 new reactors by 2030 to add to the existing 435 units now operating.

In the U.N. agency's high-level scenario, there would be 350 new reactors, he said. Its lowest forecast still predicted the construction of 90 reactors.

Most of the expansion is taking place in fast-growing Asia, where 44 of the world's 65 reactors now under construction are being built.

The IAEA statement said it recognised last year's accident was a jolt to industry, regulators and governments, but it said much could be done to prevent a repeat.

"It was triggered by a massive force of nature, but it was existing weaknesses of design regarding defence against natural hazards, regulatory oversight, accident management and emergency response that allowed it to unfold as it did," the IAEA said.

Amano added: "Human failings such as these are not unique to Japan ... Countries around the world are searching out the weak links in their own systems and taking action to strengthen them."

But environmental campaign group Greenpeace, which opposes nuclear energy, said that "no real lessons" appeared to have been learnt from Fukushima.

"Industry and politicians around the world quickly (carried out) so called stress tests only to conclude that no single reactor in the world is unsafe and needs to close," said Jan Beranek, head of Greenpeace's nuclear campaign.

"No doubt even Fukushima ... would have passed those tests," he said in an e-mail to Reuters.

The IAEA "even said that the main problem was how to restore public confidence - instead of looking into how to better protect people," Beranek said.

"This must change, or (the) next nuclear disaster is inevitable."

Amano gave a different picture, saying 12 reactors had been "permanently retired" last year as a direct result of Fukushima. (Editing by Andrew Osborn and Robin Pomeroy)
Calling all HuffPost superfans!
Sign up for membership to become a founding member and help shape HuffPost's next chapter
BEFORE YOU GO