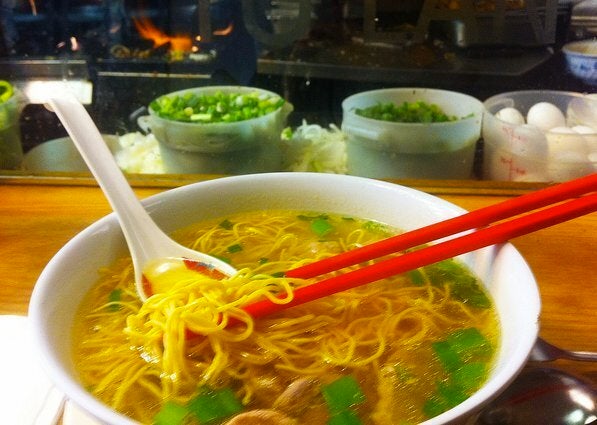 Well, this will be enough to make you lose your appetite.
Tu Lan, the popular Mid-Market Vietnamese restaurant known for its $5 takeout lunches and hearty servings of pho, closed its doors Friday until further notice due to significant health code violations.
The shuttering follows four temporary closures in the past two years due to previous health hazards, the San Francisco Chronicle reported.
Specific violations run the gamut of gross, from failure to bleach cleaning cloths to improper food storage temperatures to families of cockroaches and mice skittering around cooking stations and in dark corners.
"They had eggs sitting out for three days, four days," city health inspector Stephanie Cushing told the Chronicle, adding that employees "weren't washing their hands -- they were scratching themselves and handling food."
Yelp reviews of the eatery expose similar horror stories. "I watched the chef toss in the first ingredients, swoosh them around, and then like a good stir fry cook he had to wait a minute before the next stuff goes in," a scathing post by user Rocky M. read. "During that minute the chef obsessively rubbed every surface of his greasy face, his goatee, his noseholes, his earholes, his lips, his eyes. I carefully watched for a wash in between but he didn't even flinch, smashing his hands deep into bowls of prepped ingredients to toss a fistful into my stir fry. Perhaps Tu Lan is known to be so amazingly tasty because this guy secretes some kind of special sauce from his pores and orifices."
Still, Tu Lan leaves behind a substantially loyal clientele. "Outstanding! The Imperial Rolls are off-the-charts amazing," Yelp user Bryan V. gushed.
"I love this place," added Ashley M. "As I find myself craving pho more days than not, I'm grateful Tu Lan is in the area."
In 2005, Tu Lan was crowned "Best No-Frills Vietnamese Restaurant" by SF Weekly.
Tu Lan isn't the only beloved hole-in-the-wall to shut down for health code violations this year. In April, Chinatown's storied Sam Wo, famous for employing the "world's rudest waiter," closed its doors after the owner refused to adhere to new health and safety upgrades.
Still hungry? Take a look at our picks for the best (still operational) Vietnamese spots in town: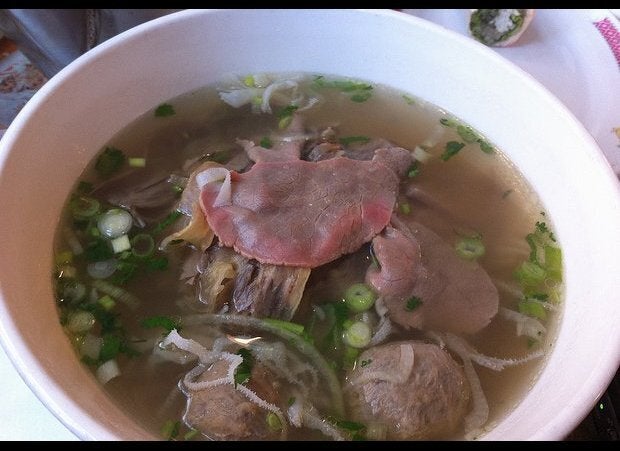 SF's Best Vietnamese Restaurants
Support HuffPost
The Stakes Have Never Been Higher
Related
Popular in the Community