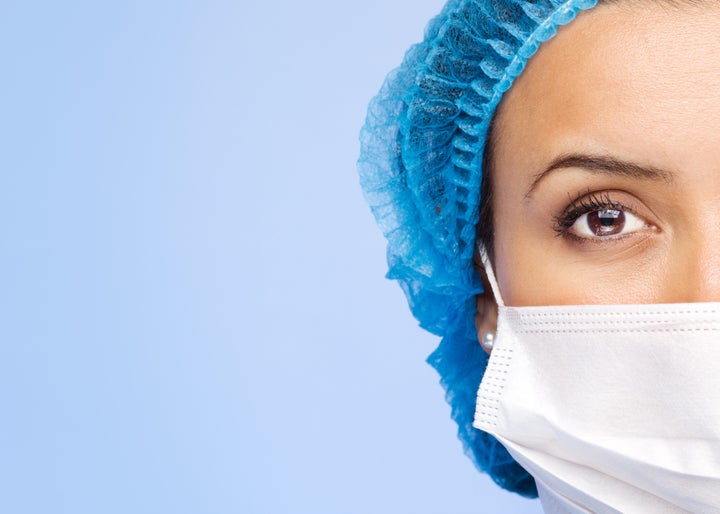 Graciella* waited until she left the clinic before dissolving into tears. "I don't understand how this happened," she weeps, "I just don't understand it." Graciella had gone to the health center early that morning—skipping a day of work that she could ill-afford—with a kernel of hope in her heart. After all, she had spent the last 12 months putting up the fight of her life. When her husband Hector died coughing blood in the hospital, Graciella thought her tears would never dry. TB is so common in the slum where she lives, that when she herself was diagnosed with what her neighbors called "strong TB" (to her face, at least; behind her back, they whispered "killer TB"), she was too numb to cry. But after a little more than a year of taking a daily, painful injection and swallowing more than 17 tablets—some of which made her vomit, turned her skin dark orange, and left her with convulsions that required her to take even more medicine—Graciella had faith she was due for some good news. Thus she was completely unprepared for the shock that washed over her when her doctor announced that Graciella had "failed" treatment. That drug-resistant tuberculosis was still ravaging her body (that the neighbors might have been right when they murmured about "killer TB"). In spite of all she had invested to be rid of this dreadful disease, there it was, marked on her treatment card with a big black X for all to see: Graciella Llaro, FAILED TREATMENT.
"Have the glaring failures that characterize the TB crisis been inappropriately transferred on to those who are least at fault?"
Khanh, too, waited for a softer setting before letting go of her tears. Wrapped in her sister's arms, with her two young children at their feet and her back trembling like a thunderclap, she relayed what had happened at the clinic that day, when she had been told her sons would not be getting any better. "'A whole family of treatment failures', that is what the nurse called us, that is who are" she stammers. Khanh's family had experienced their own difficult journey with TB. She had been diagnosed with the disease during a pregnancy that culminated with a dead child and a divorce. She tried to take her daily treatment, but to do so, she had to queue at the clinic for hours every day just to be handed the tablets. The hunger pangs of her two young sons were impossible to ignore, so she had to skip some days of medicine to work. Even the worried counseling of the clinic nurses—who understood the implication of missing doses but could also empathize with the demands of hungry children—did not prepare her for when she brought the bony boys to the health center and they too were diagnosed with TB. Reduced to begging by day and bargaining by night, Khanh made sure every dose of the medicine was consumed by her precious sons. To no avail. That morning, they were both declared "failures," written in their medical records so everyone would know: Banh and Duong Lam: FAILED TREATMENT.
The word "failed" is so commonly used in the field of TB, it has become a clinical category unto itself. The term is the formal label applied when someone with TB has taken his or her TB medications but is not cured of the disease. It is officially included as an outcome definition in World Health Organization guidelines and it is emblazoned on TB clinical registers and treatment cards everywhere. Marking those who continue to be sick with the word "failure" implies that they themselves, rather than the disease, the practitioners who treat it, and the policy makers who dictate how it should be treated, are to blame for their outcomes. This is especially insidious because many "failures" have done exactly what they have been told them to do, even at great personal cost to themselves and their families.
But should the moniker "failure" be applied to the men, women and children who struggle with this disease? Or have the glaring failures that characterize the global TB crisis been inappropriately transferred on to those who are least at fault?
"The word 'failed' is so commonly used in the field of TB, it has become a clinical category unto itself"
In one year, we will mark the 25th anniversary of the World Health Organization declaring TB a "public health emergency." This quarter century of emergency response has been defined by its failures, as during this time period:
TB has once again become the leading infectious killer of adults, surpassing even HIV, a disease for which there is no cure;

TB has infected 645 million individuals who are at high risk of becoming sick with the disease, almost none of whom are offered effective preventive measures;

TB has sickened more than 200 million people, approximately 37.5 million of whom have died (almost 5,000 a day) even though the disease is treatable; and

Drug-resistant forms of TB continue to emerge and spread via the air, sickening at least 600,000 people each year and infecting 1.2 million more.
These numbers are likely underestimates, since we seem to keep finding more and more "missed cases" of TB every year—in fact in 2016, we failed to even make a diagnosis for four million people living with the disease.
During these same 25 years, few scientific advances have been made in the field of TB, with most individuals getting a TB diagnosis the same way they did in the late 1800s and being treated with the same drug combinations and lengthy regimens developed in the 1970s. It is no wonder that so many individuals with TB are failed by this approach. And while the last five years have seen some important developments with new TB drugs, regimens and diagnostic testing, roll out of these innovations has failed, and they have only been offered to a fraction of the men, women and children affected with TB who need them.
And these people are the ones who have been branded failures?
But TB failures are not confined to the clinics and programs responsible for treating the disease: there have also been no shortage of failures on the part of the larger "TB community" of policy makers, researchers, and public health specialists to respond to this chronic "public health emergency." Recently, the World Health Organization failed to include TB in their list of priority pathogens for which research and development into new drugs is urgently needed, the oversight being explained away by the fact that TB already has its own "dedicated program."
But this program has failed to even control TB and is on track to fail spectacularly in its stated goal to "End TB" in a mere 13 years, no matter how dedicated its staff and proponents may be. In another act of negligence, the WHO recently failed to issue updated treatment guidelines on bedaquiline, the first new TB drug discovered in the last 50 years, noting that recommendations allowing for wider use of the life-saving medication would be reconsidered after late stage clinical trials are completed in four to five years. They also failed to be consistent in how they issue global TB treatment guidelines, since they broadly recommended a shorter, cheaper regimen for the treatment of drug-resistant TB without any clinical trials being done at all.
But the WHO is not the only organization failing in its response to TB. The Global Fund for AIDS, Tuberculosis, and Malaria has failed to provide reasonable transition funding plans for TB programs to sustain—let alone expand—their work in middle- and high-income countries, even though almost all TB programs around the world are relatively poor. The implications of this are that even TB programs in wealthier countries are likely to fail, since sufficient national budgets are rarely allocated to cover those vulnerable to this disease, And those of us tasked with protecting the lives, health and human rights of individuals affected by TB have failed to be ambitious in our service work, with even the boldest groups reaching for the "lowest hanging fruit" by planning anemic programs that may have a modicum of success and assuming—without even asking—that we will not be given funding for the difficult work we all know must be done.
Are we not the ones who should be deemed "failures"?
World TB Day is commemorated annually on March 24th to draw attention to this age-old disease that continues to be a source of immeasurable human suffering. Perhaps World TB Day 2017 would best be marked as a day of reckoning, where those of us who work on TB and those who are worried about (or should be worried about) TB see our activities as cloaked in the collective failure we all bear. Acknowledging such failures is the first step to overcoming them, although for persons like Graciella and Khanh, such acknowledgement comes too late. But if we commit to an honest assessment of where we have fallen short and to holding ourselves accountable for TB's myriad failures, then we may actually be ready to undertake our real work and finally claim success in the global struggle against TB.
This post is part of the 'Tuberculosis Today' series produced by The Huffington Post highlighting the challenges of combatting TB. Tuberculosis is now back in the top ten causes of death globally, and it is the world's leading infectious disease killer despite being curable and preventable.