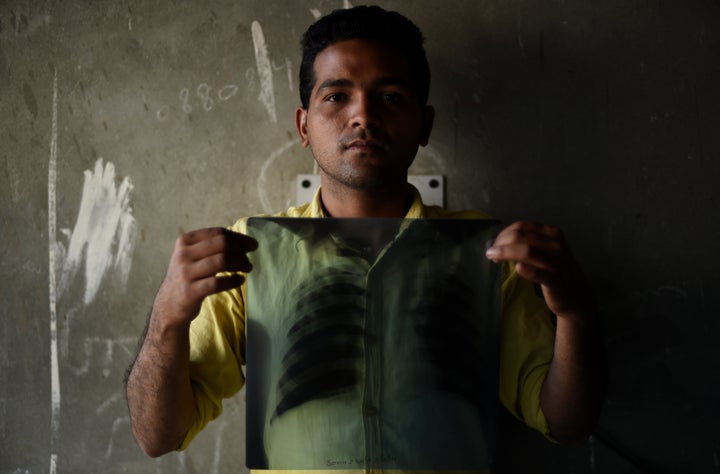 TB follows heart disease, stroke, lower respiratory infections and chronic obstructive pulmonary disease as a top global killer. About 1.7 million people die from TB each year when accounting for co-infections of HIV, and approximately 10.4 million people fell ill with TB in 2016, according to the WHO's latest Global Tuberculosis Report.
This is the third year in a row that TB has been the world's top infectious killer, after surpassing HIV/AIDS in 2015.
While the number of people who died from TB is down by about 100,000 since the release of the 2015 Global Tuberculosis Report last year, experts warn that the decrease is far from enough to meet the WHO goal of eliminating TB by 2030. Obstacles to reaching that goal include a lack of funding and research, detection and treatment gaps, and not enough political commitment, the report states.
"From the data point of view, you don't see major differences from last year. People were expecting more progress in the way countries are facing it," Dr. Mario Raviglione, director of the WHO Global TB Programme, told HuffPost. "You see the burden is remaining fairly high."
Dr. Lucica Ditiu, executive director of the international Stop TB Partnership, told HuffPost that the numbers were "nowhere close to what we should see if we want to go forward." Ditiu said millions more people will continue to die year after year without more progress toward eliminating the disease.
"This is like Groundhog Day ― it's like a curse," she said. "You go to bed, you wake up next year to the same numbers."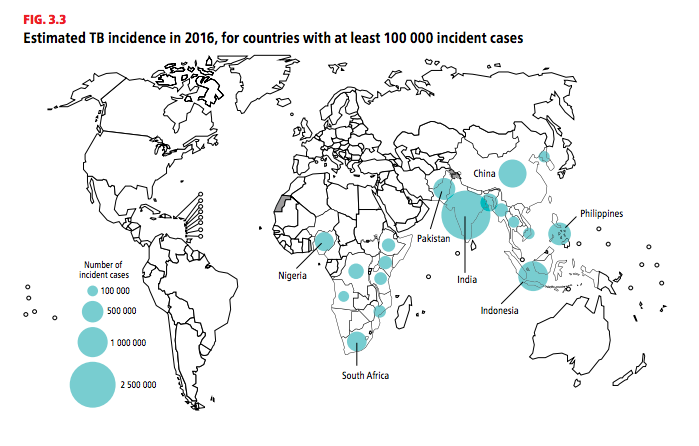 The number of multidrug-resistant tuberculosis cases ― and the number of cases global health systems had been unable to find ― were particularly alarming, Ditiu said.
Tuberculosis accounts for the largest number of antibiotic-resistant deaths globally, and experts fear the problem is spiraling further out of control.
The number of multidrug-resistant TB cases jumped by 10,000, to 490,000, while cases that are resistant to rifampicin, one of the key drugs used to treat TB, also jumped by 10,000, to 110,000.
And the WHO reported that only 129,689 people received treatment for drug-resistant tuberculosis ― which is only about 22 percent of the estimated cases. Those who do not receive treatment will most likely die.
The increase of drug-resistant cases and low treatment rate found in this year's report can only mean an acceleration of transmission, Ditiu said.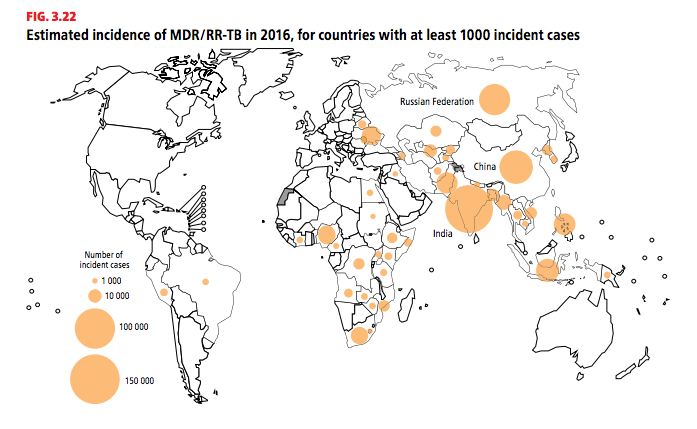 As the report itself says, progress in the fight against TB "is not fast enough to reach targets or to make major headway in closing persistent gaps."
The WHO commitment is "commendable," said Dr. Thomas Frieden, president and CEO of Resolve to Save Lives and a former CDC director. But, he added, "it's going to take a committed global effort, and years of more hard work, to bring an end to this disease."
Dr. Eric Goosby, the U.N. special envoy on tuberculosis, stressed that more advocacy is needed to move the political needle and free up necessary funding to eradicate the disease.
"I think the political will needs to be demanded," he told HuffPost.
Irene Kiok, the acting assistant administrator in USAID's Global Health Bureau, reiterated the U.S. commitment to the cause ― the U.S. is the largest bilateral donor in the fight against TB ― citing a speech by USAID Administrator Mark Green on the importance of combating the disease.
"The progress is much too slow," Kiok said during a press conference introducing the report Monday.
"This is like Groundhog Day ― it's like a curse. You go to bed, you wake up next year to the same numbers."
A bright spot that both Ditiu and Raviglione pointed to was the upcoming ministerial conference focused on fighting TB in Russia ― which Russian President Vladimir Putin will headline next month ― and a high-level U.N. meeting focused on TB next year.
"What is necessary is political commitment, which comes from visibility and an [acceptance] of the problem," Raviglione explained. "It's a big thing, and it's very good that Russia has taken the leadership in paying for it and supporting it, and also a recognition of their own problem."
Russia has one of the worst rates of multidrug resistant-TB in the world, along with India and China, so Raviglione hopes Putin's acknowledgment and ownership of the tuberculosis burden in his country will encourage other global leaders follow suit. Putin will join Indian Prime Minister Narendra Modi as one of the few major global leaders to speak publicly about the need to fight TB.
Ditiu hopes these high-level political meetings will help elevate the issue of tuberculosis' deadly spread so heads of state can finally address it.
"This is a disaster," she said. "When you have a curable disease that takes 6 months [to cure] and treatment can cost 30 dollars, it's a bit unacceptable to be stuck here."
Dr. Isaac Chikwanha, medical adviser for TB, HIV and hepatitis C for the Doctors Without Borders Access Campaign, told HuffPost in a statement that it boils down to one question: "What are we waiting for?"
This story has been updated with additional comments.