We're going to let you in on a little secret: There is more than one way you can tuck in your shirt. We know, groundbreaking.
But all jokes aside, the way you tuck in your shirt can totally change your outfit. Whether you decide to do a front-tuck, a back-tuck or no tuck at all, there is an art to picking the right one, and that depends on what you're wearing and where you're going.
To help you navigate the tucking terrain, we've demonstrated the six ways you can tuck in your shirt and laid out why you'd choose each one:
One of the most flattering tucks, the loose-tuck can conceal a tummy, while still helping to make you look put together.
The most classic of tucks, this will make you look professional and polished.
One of the more popular tucks (especially among the fashion crowd), this tuck is ideal if you want the comfort of a no-tuck and the elegance of the full-tuck. It is also good if you're nervous about the material bunching up too much around your behind.
This tuck is for you if you want to show off your bum and hide your thighs, or if your shirt has a longer hem in the back than in the front.
This is a bit trickier to pull off, but can be a nice option if you want to highlight buttons on your pants or other cool details.
This more casual option is great if you want to hide your tush. Just make sure your top isn't too long.

Check out how these celebs did it: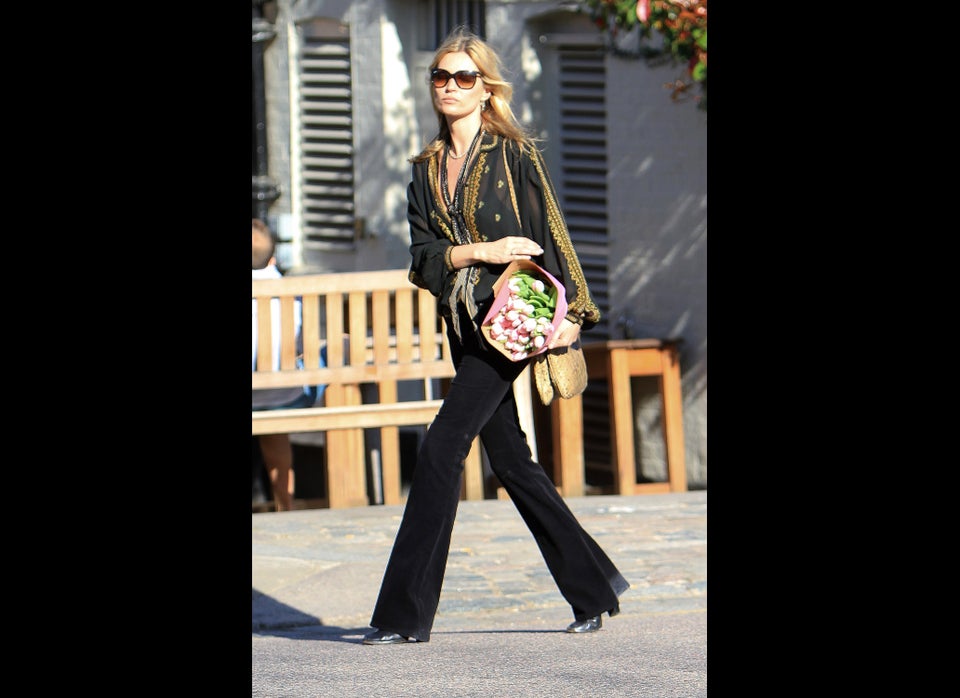 Flare Jeans
Related