"We need to do something to reassure our core audience," then prime-time host Carlson wrote to news anchor Baier. "They're our whole business model."
Carlson, who was fired last week, raised concerns about another Fox News projection that could further alienate viewers after the election.
"We have been pushing for answers," Baier replied, per the Beast. "I have pressed them to slow. And I think they will slow walk Nevada. The votes don't come in until tomorrow."
Carlson said he would wield his influence to delay projections of election results. "Please let me know if they don't seem to be obeying," Carlson wrote. "We could really fuck up a lot of what we've built."
The exchange of texts culled from Dominion Voting Systems' now-settled defamation lawsuit against the network seemed to again spotlight the channel's pandering to its audience of Donald Trump supporters. The network's promotion of Trump's false claims of rigged voting machines resulted in a $787.5 million payout by Fox to settle the suit.
When Carlson told Fox News CEO Suzanne Scott that the network was getting "hammered" by viewers on Arizona, she urged transparency and letting the "data folks defend their decision."
But Carlson still pressed forward in his dialogue with Baier, the texts revealed.
Fox News said in a statement to the Beast that it "stood by the Arizona call despite intense scrutiny."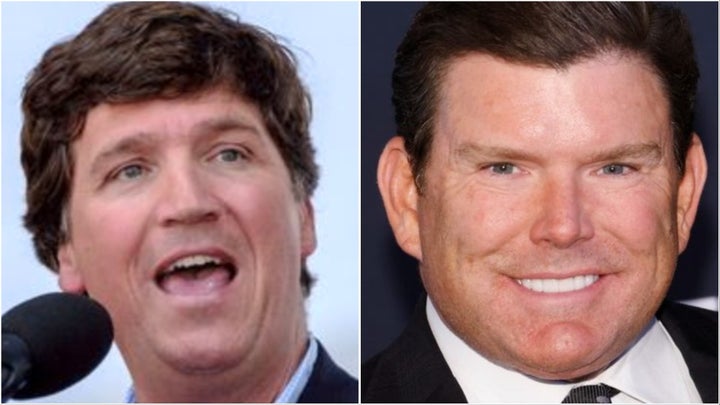 Popular in the Community