"The whole game is people who have no basis for moral superiority sort of impose their moral superiority on you," Carlson said at the Politicon politics convention in Los Angeles over the weekend. "The outrage is so false."
Carlson argued that no one had heard of Khashoggi, a Washington Post columnist, before his disappearance earlier this month, The Hollywood Reporter noted.
"They use [the outrage] to bully you into submission. It's a game. Don't play along," said Carlson. "Just stop lecturing me."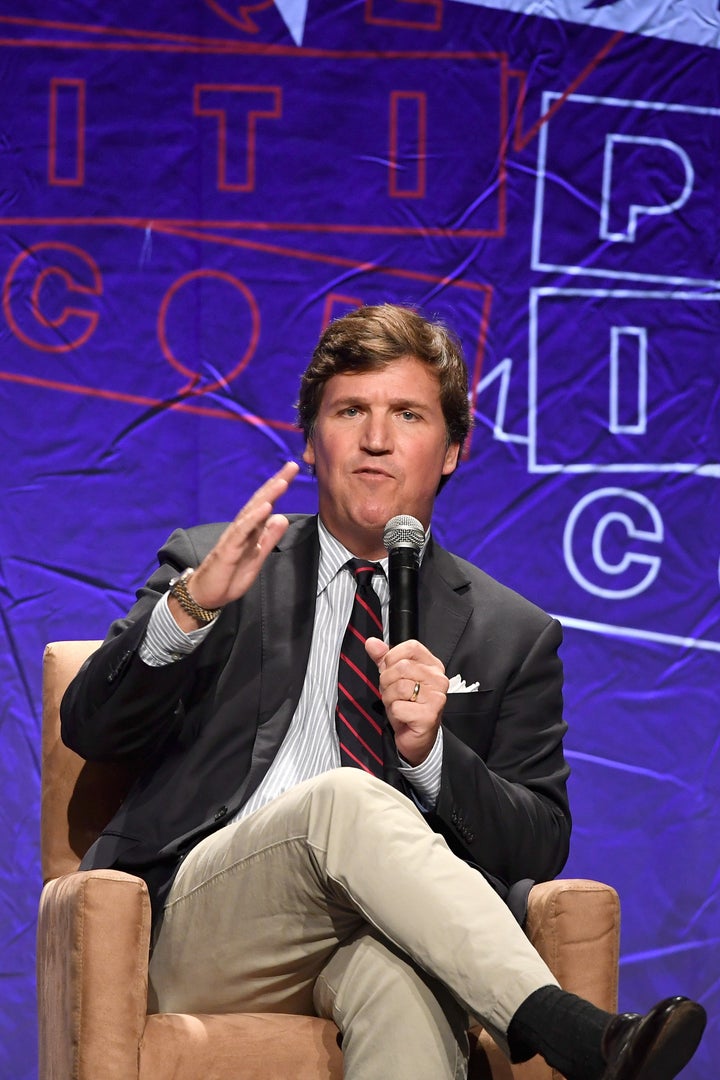 Carlson said on the prime-time Fox News show "Tucker Carlson Tonight" Friday that rising anger over Khashoggi's death was "a stunt." He said the "wave of false posturing on display from our own mindless ruling class" had made the journalist's death into "the most important story in the world."
"But spare us the theatrics now," he said. "It's an international incident hyped and manufactured for domestic political goals."
Khashoggi disappeared on Oct. 2 after entering the Saudi consulate in Istanbul. Saudi Arabia acknowledged in a statement Saturday that he was killed after a discussion turned into a fight. The kingdom later said Khashoggi was strangled in a fistfight involving 15 men sent to confront him.
President Donald Trump said he believes the Saudi story and called the explanation "a good first step" to solving the crisis.
Carlson over the weekend expressed neither sympathy nor surprise at the death of Khashoggi.
"The Saudis, and I don't mean this as a compliment, are acting entirely in character with their character," he said. "That's what they do."
He added that the Saudi kingdom is "a primitive evil theocracy in the desert," and said he is not "pro-Saudi."