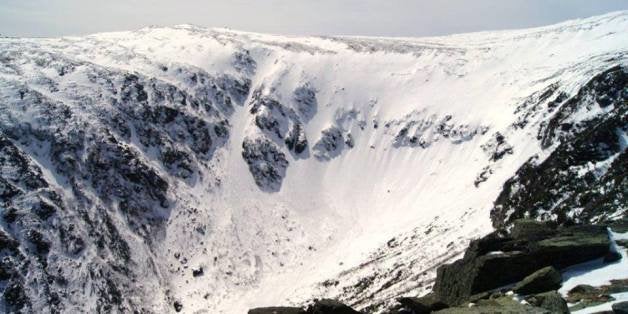 While everyone else is celebrating the weather this time of year, serious skiers are doing the opposite. Spring blossoms and longer days aren't reasons to rejoice, but reasons to despair, because ski season is over. Right?
Not exactly. For expert skiers on the East Coast, there's actually a slope that remains open well into the month of May. It's called Tuckerman Ravine, and while it isn't your average ski experience, it's the last late option for those who can hack it -- and are willing to accept the risks.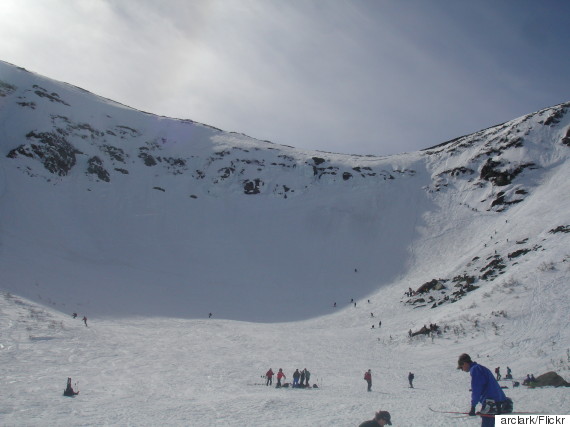 Tuckerman Ravine is located on the east side of New Hampshire's Mount Washington, some 15 miles from the town of Gorham. Getting to the slopes isn't easy, to say nothing of getting down them, but that's part of the fun for expert skiers. There are no ski lifts at "Tucks," as it's affectionately known, so to reach the base of the slope skiers must hike about three miles up a "primitive" trail from a car-accessible mountain pass called Pinkham Notch.
From the base of the ravine, it's another 35 to 40-minute steep hike up the bowl.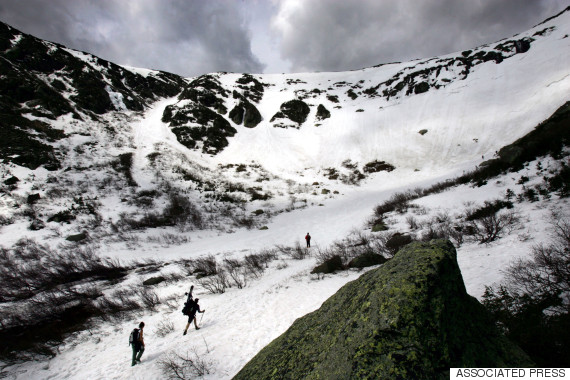 "If you're dropping into the Headwall, people are definitely going to pay attention," New Hampshire local Stacey Rachdorf told Powder Magazine. The legendary run has not only drawn hundreds of visitors, but has also inspired a beer and a book.
Uniquely open late in the season, Tuckerman Ravine attracts some 2,500 expert skiers every spring. For them, "Tucks" in late spring is something of a rite of passage. And it's definitely a journey, but it's much shorter than a trip to the Southern hemisphere.