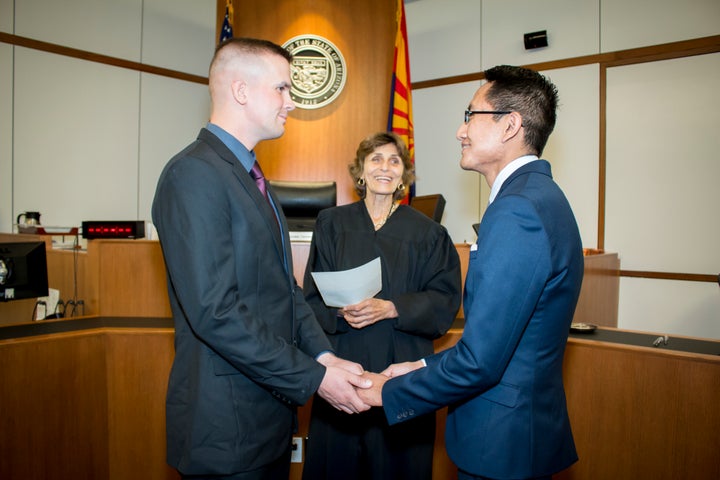 Larrison Beaty-Nez and Davide Beaty-Nez connected on Match.com in 2015. After a couple of weeks of emails back and forth, they decided it was time to meet in person.
For their first date, Davide drove from Sierra Vista, Arizona, to Tucson, Arizona, to have dinner with Larrison.
"We were both nervous, and it was a little awkward," Larrison told HuffPost. "But that date ended with a kiss. We saw each other as much as possible after that and everything just seemed to fall into place. Falling for each other was easy and effortless."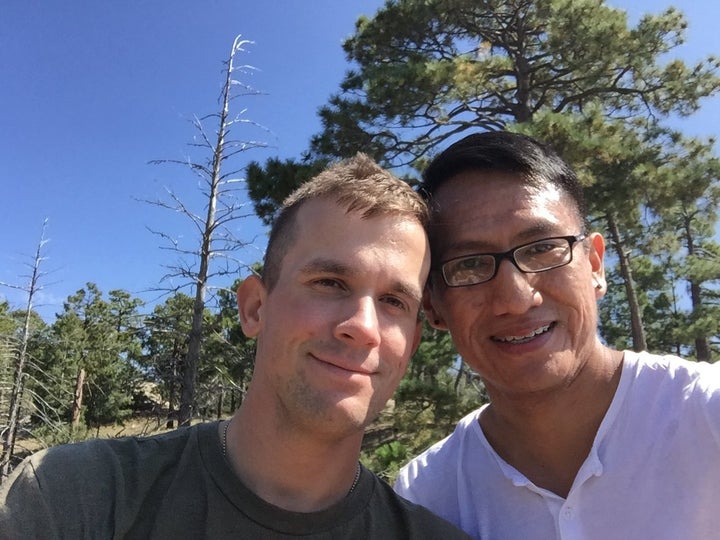 On Nov. 3, 2015, Larrison and Davide tied the knot at Tucson's city hall in front of a few of their friends, after Davide received orders from the Army that required him to move to Colorado on short notice.
"Being married made the whole process easier," Larrison told HuffPost. "The quickest way to get married was through city hall."
The couple now lives Colorado Springs with their pups Riley and Levi.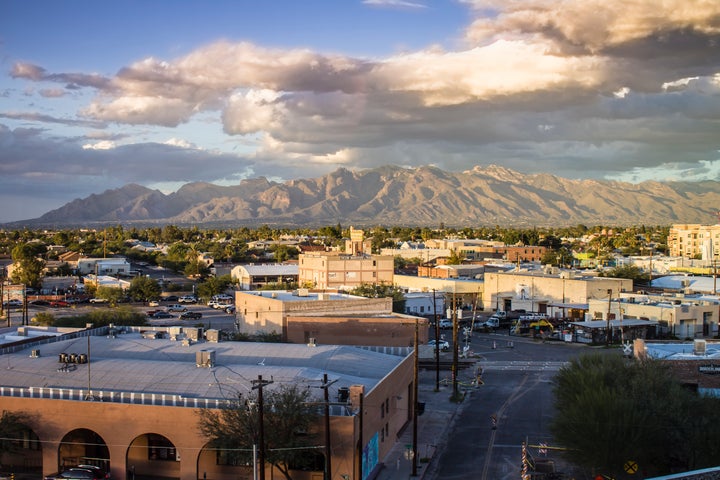 Below, learn more about the couple and their wedding day, captured by Nicci Radhe of Celesteal Photography. And be sure to follow along with us as we profile couples marrying at city halls around the country for HuffPost's Listen To America bus tour.
Larrison Beaty-Nez: Since everything happened quickly, we invited close friends who were able to attend. For me, it was my close friend and for Davide, a few Army buddies.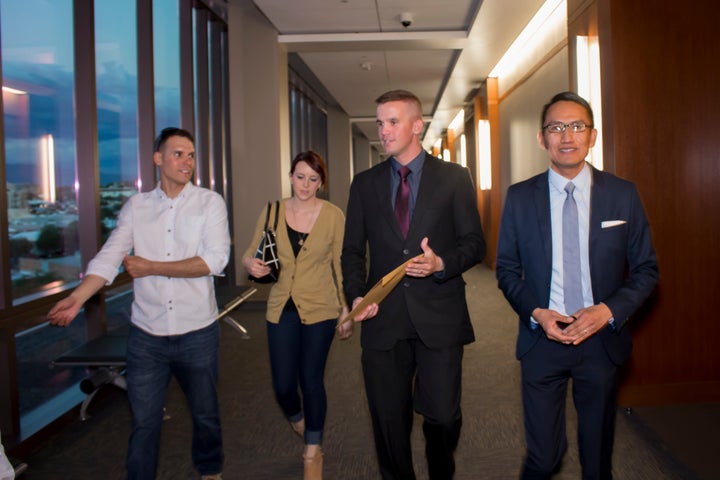 What did you wear and did it have any special significance?
LB: I wore a basic suit from H&M and Davide borrowed one. It was the best we could do with the time given.
What did you do after the ceremony?
LB: We had dinner with friends. But Dave had early morning formation the next day and I had to go to work. We're still planning a proper honeymoon.
What was your favorite part about the wedding day?
LB: My favorite part was probably was dinner afterwards at Proper, together with our respective friends. It felt like our symbolic union was solidified.
DB: The dinner after was great. It was a nice way to relax after the hustle to get things done during the day.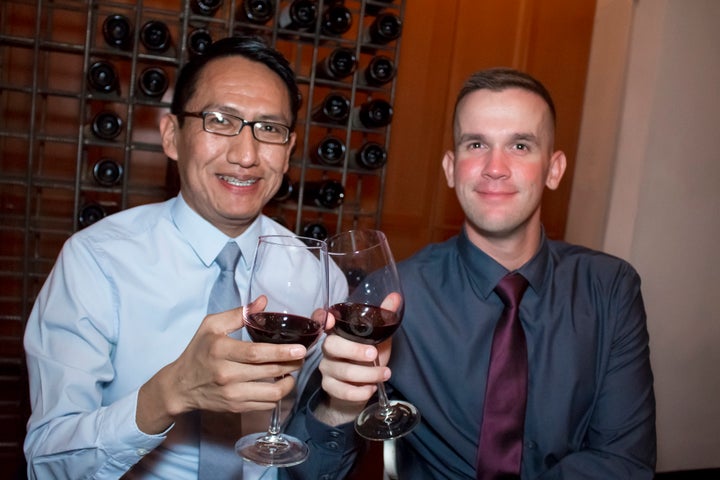 What do you love most about Tucson? What's your ideal date night there?
LB: I love the diversity of Tucson, from the food, people and all the different events. I miss having a great dinner downtown, then meeting up with friends on 4th Ave. and just having a drink to catch up.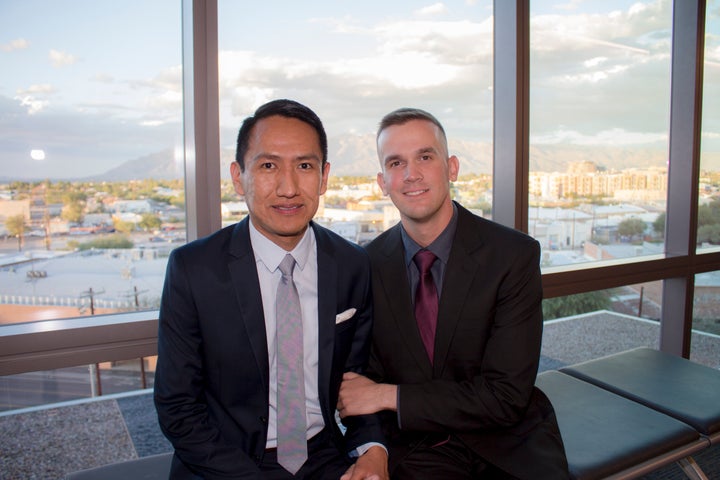 What's one thing you really love about your spouse?
LB: I'm absolutely in love with Dave's spirit and heart. He's a good person down to his core.
DB: Larrison is an intelligent and insightful person. He's compassionate and loving. I always knew I'd marry someone in the medical field because of the type of person it takes.
Below, more images from the couple's wedding day: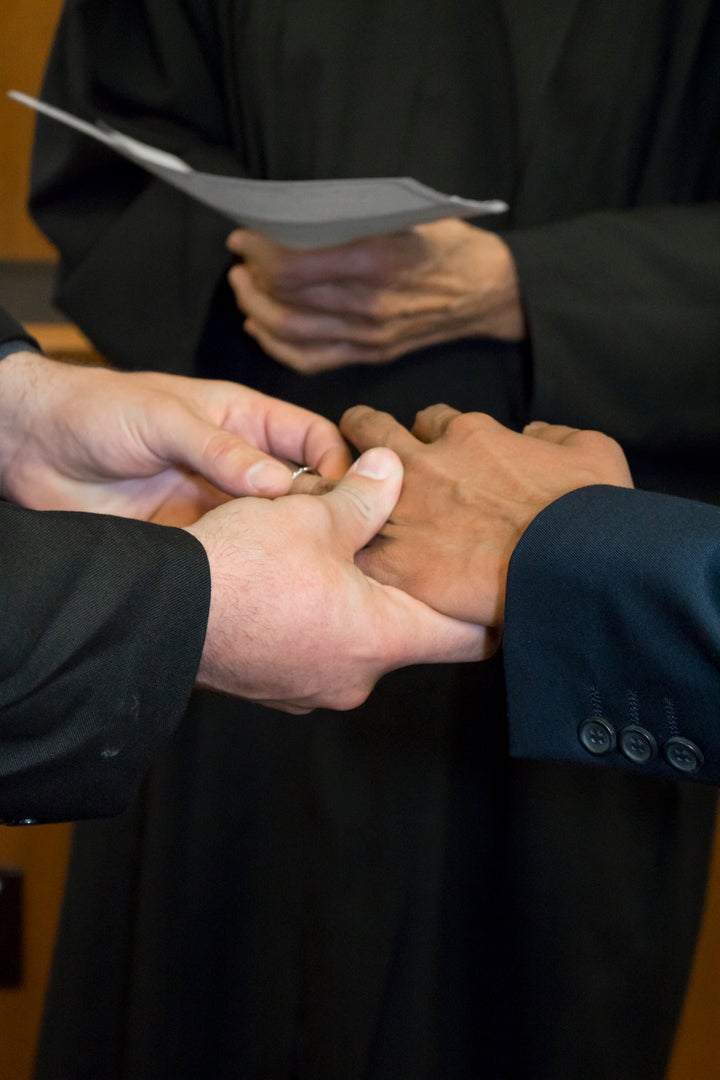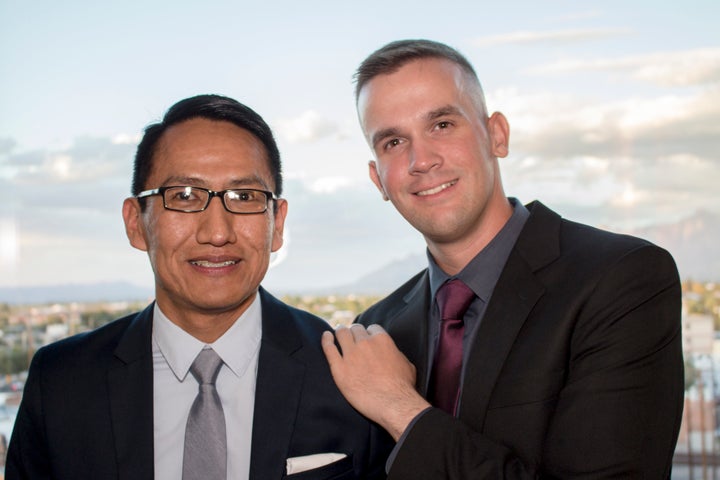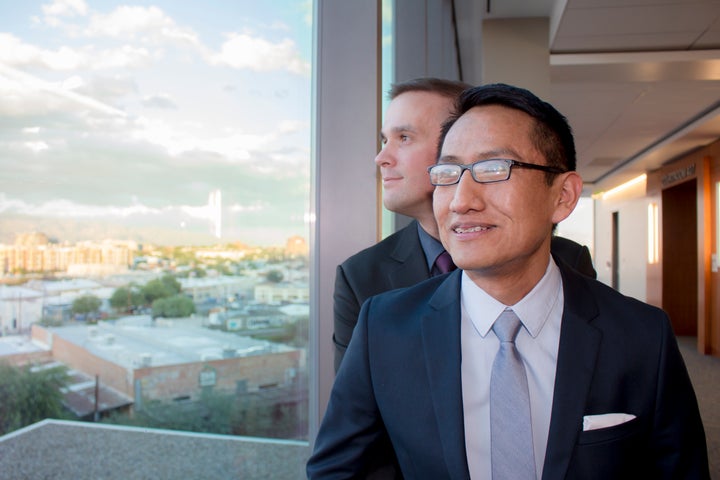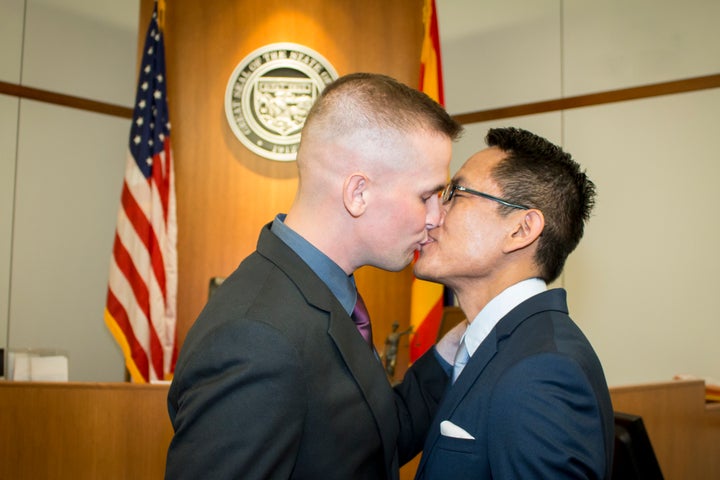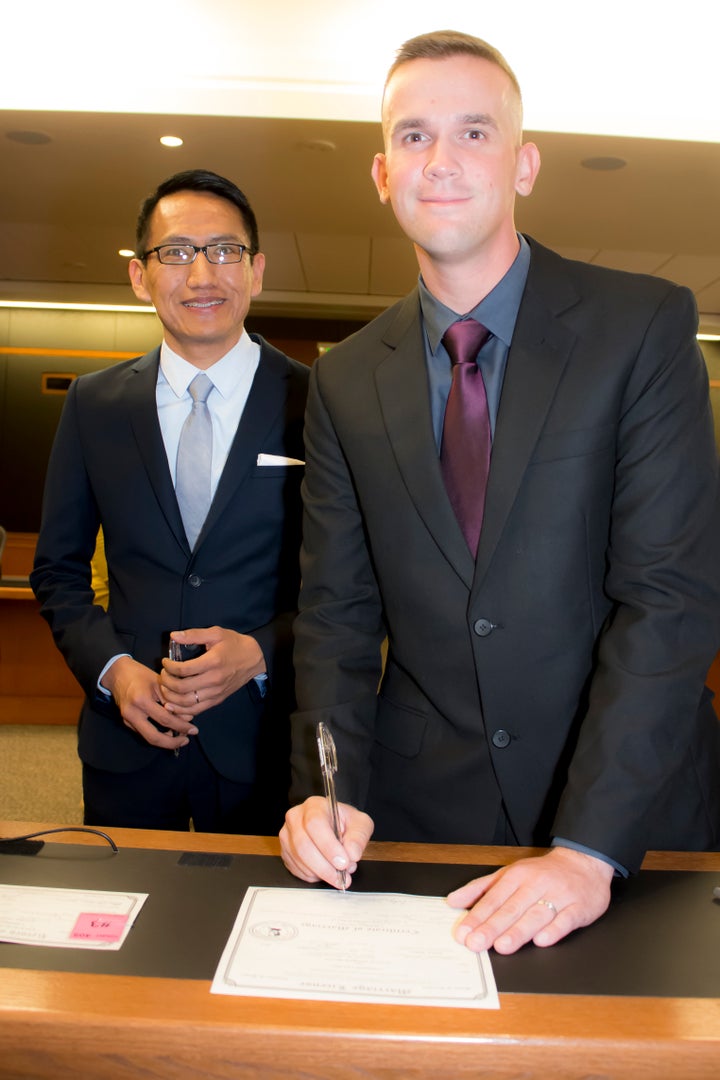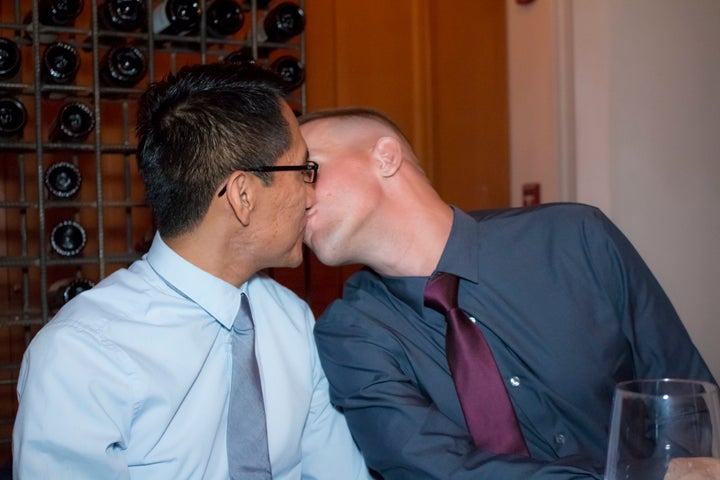 Before You Go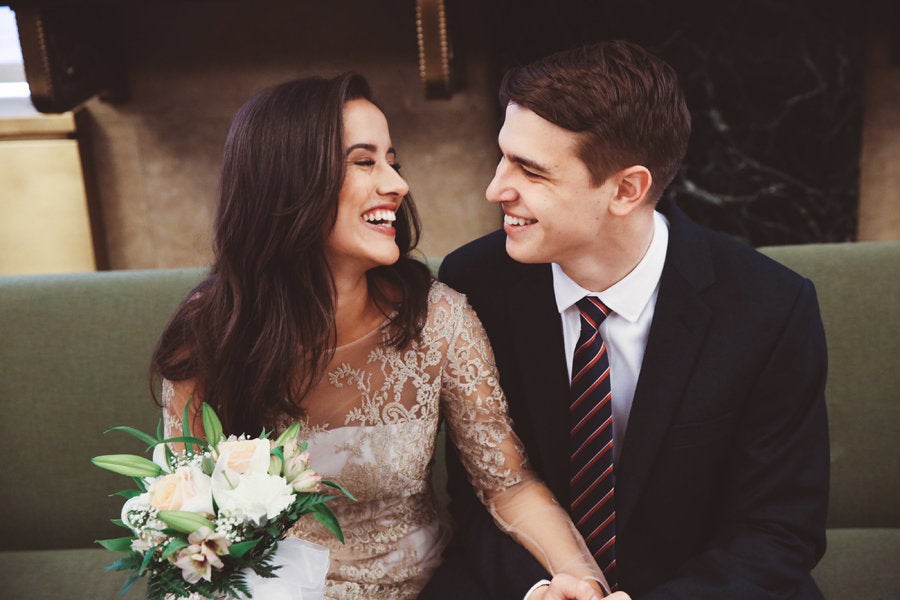 City Hall Wedding Photos