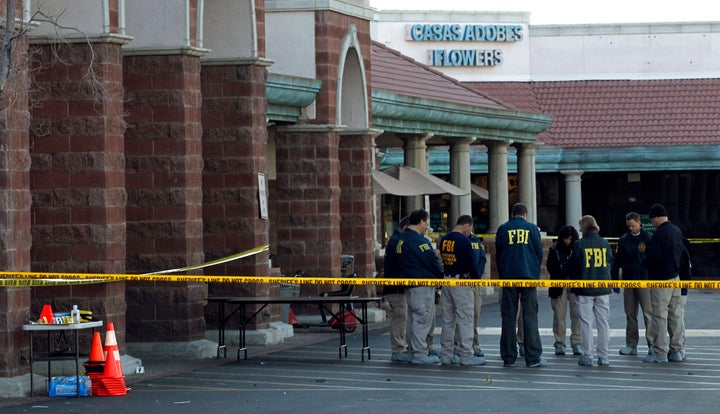 According to the New York Times, believers of the theory, peddled primarily by conspiracy enthusiast Ed Chiarini, claim that the solemn day's events were all part of an elaborate government hoax carried out by Tucson-area actors.
To make these matters additionally upsetting to victims of the shooting, some believers in this movement have taken an aggressive approach in search of evidence to support their theory.
"They tried to get into my home," said the victim, who asked that he not be identified because it might attract more such visitors. "They wanted to know if I had any pictures. They said they didn't believe the event took place."

The victim said that when he pressed the visitors for identification, one of them presented a business card that listed the Texas conspiracy site, which describes the shooting as an exercise conducted by the Department of Homeland Security. Other people connected to the case, including hospital personnel, victims' relatives and possible trial witnesses, have received similar visits or seen their images on the Web site, officials said.
Authorities from Pima County, Arizona, as well as the FBI, are now aware of the site's activity, the Times reports, though a representative from the FBI wouldn't disclose whether an investigation into its actions was underway.
Popular in the Community