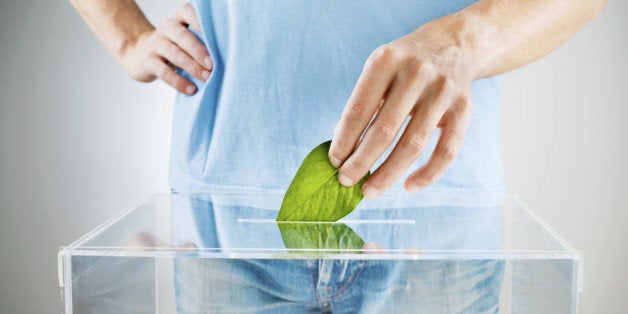 Politicians, pundits and public officials are looking at Tuesday's election results, to parse exactly what messages the voters were sending.
But one clear message was delivered: Americans cherish land and water and want to protect the special places they hold dear. And they sent that message most clearly in three large states -- Florida, New Jersey and California --approving record spending to protect land and water.
Voters approved 35 local and statewide measures, generating a record $13 billion in funding for conservation purposes.
Floridians gave a landslide 75-25 percent approval to a state constitutional amendment which will dedicate $18 billion for conservation and restoration over the next 20 years, the largest single measure ever passed in any state. Half the total -- $9 billion -- is for new land conservation, a figure which makes up the bulk of the $13 billion figure.
In New Jersey, there was another landslide: 65-35 percent passage of a proposal to dedicate $2.15 billion for land conservation over the next two decades, using a portion of existing business taxes collected by the state. New Jersey has a long history of aggressively protecting open space, with a successful state program which dates back to 1961.
California voters approved a $7.5 billion state water bond by 67-33 percent, and the measure includes $1.5 billion for land conservation.
In one way, it was a remarkable election because voters sent such a clear message, and by landslide proportions.
But in another way, it was completely predictable. For decades, my organization has been helping local communities create public spending programs to protect open space, and there has been one consistent theme: voters are willing to tax themselves to to protect special places.
Democratic, Republican and Independent voters may cast their ballots differently when it comes to partisan candidates and other issues, but when land protection is on the ballot, they all agree.
There were several other noteworthy conservation measures on the ballot yesterday:
• Maine -- Voters passed, 65-35 percent, a $10 million bond measure to help pay for infrastructure which would reduce threats to the state's water resources and protect fisheries and habitat for water birds and other aquatic animals.
• Portland, Ore. -- A $68 million bond to repair and maintain the city's parks won 72-28 percent.
• Missoula County, Mont. -- Voters passed 54-46 percent a $42 million bond to build out Fort Missoula Regional Park, expand trails throughout the county, and build and repair neighborhood parks in Missoula.
• Bernalillo County, N.M -- Voters in this county, which includes Albuquerque, gave 72-28 percent approval to a 15-year property tax for open space and natural areas.
• Larimer County, Colo. -- A 25-year sales tax extension to protect natural areas, open space and rivers won 81-19 percent approval by the county's voters, which includes Fort Collins. It is expected to generate more than $10.4 million annually with half to be shared back to the county's 8 municipalities.
Details of local conservation ballots measures dating back to 1988 can be found at www.landvote.org.
Congress returns soon for a lame-duck session to work through unfinished business, including re-authorization of the federal Land and Water Conservation Fund, the federal government's main vehicle for protecting land around the nation, that leverages and matches the very state and local dollars for conservation so consistently approved by voters. The 50-year-old LWCF program is about to expire and Congress needs to reauthorize it.
American voters strongly support land conservation, and Congress should, too.
Calling all HuffPost superfans!
Sign up for membership to become a founding member and help shape HuffPost's next chapter