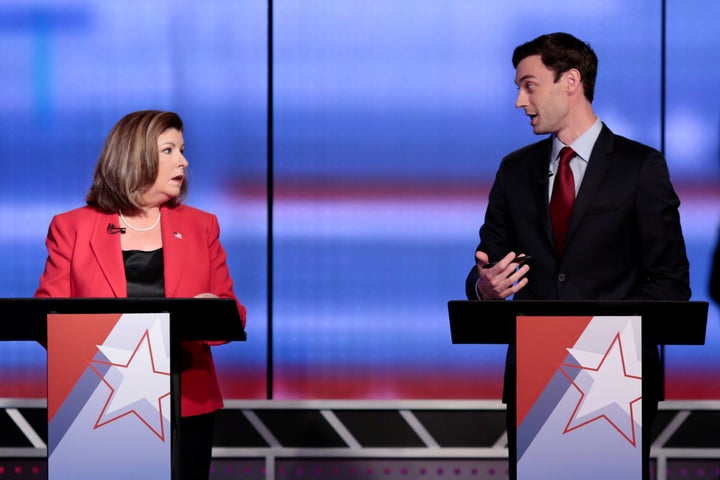 TOP STORIES
(And want to get The Morning Email each weekday? Sign up here.
THESE TECH TITANS MET WITH PRESIDENT DONALD TRUMP And their faces say it all. [HuffPost]
OTTO WARMBIER, UVA STUDENT DETAINED BY NORTH KOREA, HAS DIED Warmbier died Monday after being returned from a 17-month imprisonment by the country. His family and friends remembered him as someone with the "biggest heart of anyone." The travel company that took Warmbier to North Korea will no longer take Americans into the country. And Sen. John McCain said, "Let us state the facts plainly: Otto Warmbier, an American citizen, was murdered by the Kim Jong Un regime." [HuffPost]
WHY THE SUPREME COURT DECIDED TO HEAR THIS POTENTIALLY MONUMENTAL GERRYMANDERING CASE Out of Wisconsin. [HuffPost]
DEMOCRATS PROTESTED REPUBLICAN HEALTH CARE SECRECY MONDAY Through a series of floor motions, inquiries and lengthy speeches. [Reuters]
PAUL RYAN PROMISES TO GET TAX REFORM DONE THIS YEAR A move that could become consequential in the midterms. [Reuters]
SEAN SPICER'S DAYS AS PRESS SECRETARY ARE REPORTEDLY NUMBERED However, reports say he would be moving to a strategy role in the White House. [HuffPost]
WHAT'S BREWING
AUTOPSY SHOWS CARRIE FISHER HAD COCAINE IN HER SYSTEM Along with traces of heroin and MDMA before her death. [HuffPost]
UNDERSTANDING THE POTENTIAL LINK BETWEEN FEVERS DURING PREGNANCY AND AUTISM According to new research, having a fever during pregnancy could raise the risk of having a child with autism spectrum disorder by 34 percent. [HuffPost]
SITTING ON YOUR COUCH? One look at this photo of Michelle Obama doing a plank should get you moving. [HuffPost]
BALTIMORE'S TOP DOCTOR: WHY DON'T WE TREAT GUN VIOLENCE LIKE A PUBLIC HEALTH CRISIS? "In the same way that we wouldn't hesitate to talk to individuals about Ebola, about measles, about heart disease ― those are also health conditions that are affecting our patients and potentially could be taking their lives. Gun violence is such an issue as well." [HuffPost]
WHY CAN'T ALL YOUR FAVORITE CHILD STARS BE FRIENDS? Turns out Josh Peck and Drake Bell aren't so close anymore. [HuffPost]
SO MUCH FOR THE BENEFITS OF COCONUT OIL The latest health fad darling has a lot of saturated fat. [HuffPost]
BEFORE YOU GO
REAL LIFE. REAL NEWS. REAL VOICES.
Help us tell more of the stories that matter from voices that too often remain unheard.