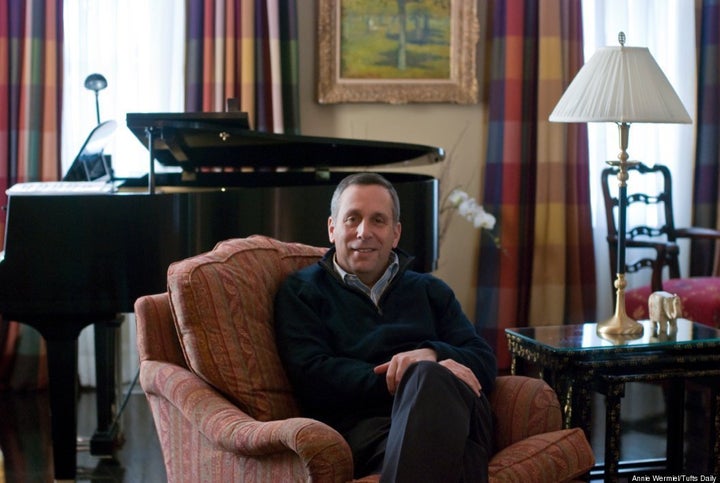 So he embarked upon an uncommon activity by college president standards: calling the offending students into his office, one by one, for a chat.
The Boston Globe explains:
During the 15 minutes in his office, Bacow resists scolding the students, who are already embarrassed that their behavior has caught the attention of the university president. Instead, he implores them to learn from their mistakes.

"My goal is not to make them feel crummy and bring them to tears,'' Bacow said. "My goal is to make them feel they were lucky, that they need to change their behavior and that they need to be a part of the larger solution. I try to talk to them like I would talk with my own kid.''
Every Monday, Bacow surveys university police reports and sends students with reported alcohol-related infractions a "terse" e-mail telling them to contact his assistant to schedule an appointment. His initiative stems from an incident during his time at MIT, when a student died after a night of binge drinking. "I remember meeting with his parents, I remember meeting with his friends who were drinking with him on the night that he consumed to excess, and it's not an experience I want to go through again," Bacow told the Tufts Daily.
There's no telling if Bacow's contact with students is having an impact on the school's drinking culture. But anecdotal evidence indicates most don't want to disappoint Bacow, whom one student described as being "like the father of the school."
Bacow, for his part, remains realistic about the effects of his approach. "This is not a problem that anyone is going to solve," he told the Globe. "It's a condition that needs to be managed."
What's your take? Do you think Bacow's approach is helpful or hurtful? Join the discussion in the comments section.
Popular in the Community