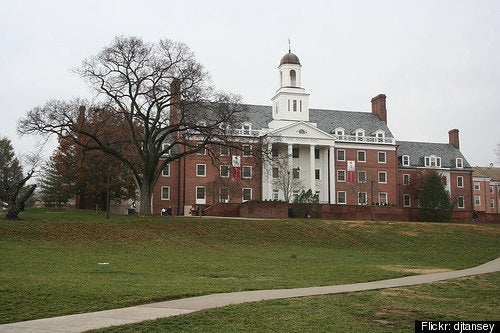 Three of the country's prominent universities are hiking their prices.
The University of Virginia's tuition is set for a double-digit rise, according to the Washington Post:
[U Va's] Board of Visitors this week considers a hike of $956, or nearly 10 percent, according to a wire report. Based on current tuition and fees, that takes the total to $10,826 for entering students and $10,636 for returning students.

Rates would rise by $1,900 to nearly $34,000 for out-of-state students
Virginia Tech's tuition has already been increased by 9.7 percent.
University of Kentucky officials almost unanimously voted for a 6 percent tuition hike this week, though UK President Lee T. Todd Jr. told the Lexington Herald-Ledger that the school remains less expensive than the universities of Michigan, Minnesota and Pittsburgh.
And the University of Maryland will implement a 3 percent increase next year in the hopes of generating nearly $40 million in revenue.
Is your school raising tuition?
Related
Popular in the Community