WASHINGTON -- Members of the Tulalip Tribes in Washington state have received threats since one of its members, Jaylen Fryberg, killed two of his classmates at Marysville-Pilchuck High School last week.
Fryberg, 15, was from a prominent Tulalip family. On Friday, he shot five of his classmates in the school cafeteria before taking his own life. Most of the victims were Native American as well; two of them were his cousins, who are still recovering from their wounds.
On Wednesday, the Tulalip Tribes released a statement denouncing the shooting and revealing that some Native children have been threatened since the tragic event.
"Schools in the Marysville School District have received threats," read the statement. "While some have been directed at Native children, we are concerned for the safety of all of the children. Many of our kids are fearful to return to school, and some parents are reluctant to send them."
"The Tulalip Tribes denounce the horrific actions of Jaylen Fryberg, who took the lives of two of his classmates and grievously injured three others," it added. "All of the young people he attacked were his friends, and two were his cousins. Parents and children alike are struggling to understand what caused him to act in such a manner. Even though we may never know why, there can be no justification for taking the lives of others. These were the acts of an individual, not a family, not a tribe."
When asked for more details about the threats, Tulalip Tribes spokeswoman Francesca Hillery told The Huffington Post, "One of the most concrete things that we were thinking about when we wrote that was the fact that at that time...the high school students here were very worried and scared because there was a threat that was investigated by the Tulalip police. It turned out to be unsubstantiated, thankfully. But even threats that turn out to be unsubstantiated are affecting the children and parents because people are just on edge and worried."
Aaron Toso, a spokesman for the Marysville School District, told the Los Angeles Times that school officials were aware of some of the threats.
"There have been threats made, and any threat is taken seriously and looked into, and we've found that there have not been any substantiated threats," he said.
As The Seattle Times noted, "while the circumstances leading to the shooting remain murky, there's little to suggest that Jaylen's cultural heritage was in any way a driving factor. Friends and Jaylen's postings on social media suggest instead he was worked up over a girl."
This article was updated after publication with a comment from a spokeswoman for the Tulalip Tribes.
Before You Go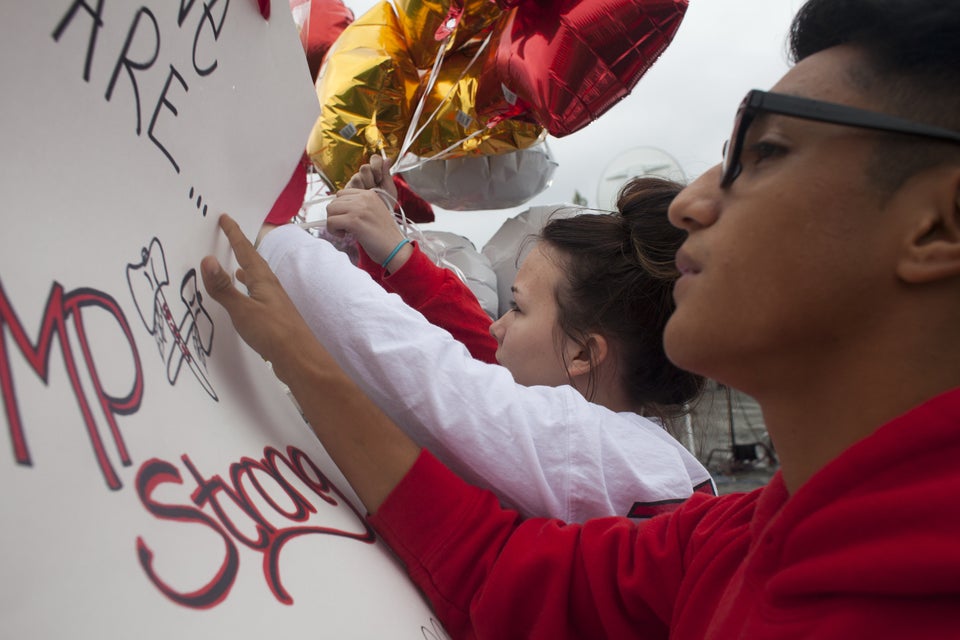 Marysville-Pilchuck High School Shooting
Popular in the Community