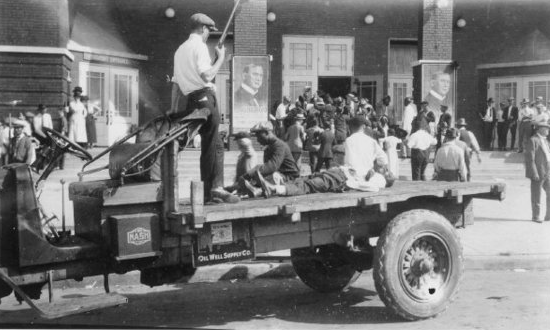 On June 1, 1921, chaos erupted in the Greenwood district of downtown Tulsa, Oklahoma, a segregated area at the time which was widely known as the "Black Wall Street." Anger ensued among the city's white residents after rumors began to spread of an encounter a young black man, Dick Rowland, had with a white woman, Sarah Page, just two days prior. Details on the exact moments that led up to the riot vary, however, an archived article in The Chicago Tribune recounts one retelling:
On May 30, 1921, a 19-year-old black shoeshine man named Dick Rowland entered the Drexel building downtown to use the segregated restroom. While approaching the elevator, which apparently hadn't stopped evenly with the floor, Rowland tripped and fell on the operator, a 17-year-old white girl named Sarah Page. The girl screamed, drawing the attention of onlookers who yelled "rape."
Chaos continued over the next 12 hours or so, according to reports, and flames engulfed many parts of the black-occupied areas of Greenwood. White rioters ransacked the town as they went on a shooting and looting rampage attacking its black residents. The violence later prompted the state's governor to declare martial law and bring in the National Guard. The riot ceased within 24 hours and left the city in ruins. Initial reports say over 800 people were injured and around 35 people died, although a more recent investigation into the case by the Tulsa Race Riot Commission claims close to 300 people were killed.
Over time, the riot became a historical event largely overlooked among Oklahoma's school history books and lessons. Now, some local residents demand that the reality of and repercussions from the riot be better explored in schools across the state, and beyond. Plus, more crucial details from the riot continue to emerge and help to shed more light on the horrific acts of violence that took place on that day. The Smithsonian obtained a newly-discovered 10-page document on May 27, that tells a striking eye-witness account of the massacre.
"I could see planes circling in mid-air. They grew in number and hummed, darted and dipped low. I could hear something like hail falling upon the top of my office building," wrote Buck Colbert Franklin, a distinguished black attorney who died in 1960 and is the father of prominent historian John Hope Franklin. "Down East Archer, I saw the old Mid-Way hotel on fire, burning from its top, and then another and another and another building began to burn from their top."
In effort to revisit and resurface this heinous part of history, we've rounded up photos that help to better portray some of the most dreadful acts of violence cast against black lives during the Tulsa race riot less than a century ago.
Before You Go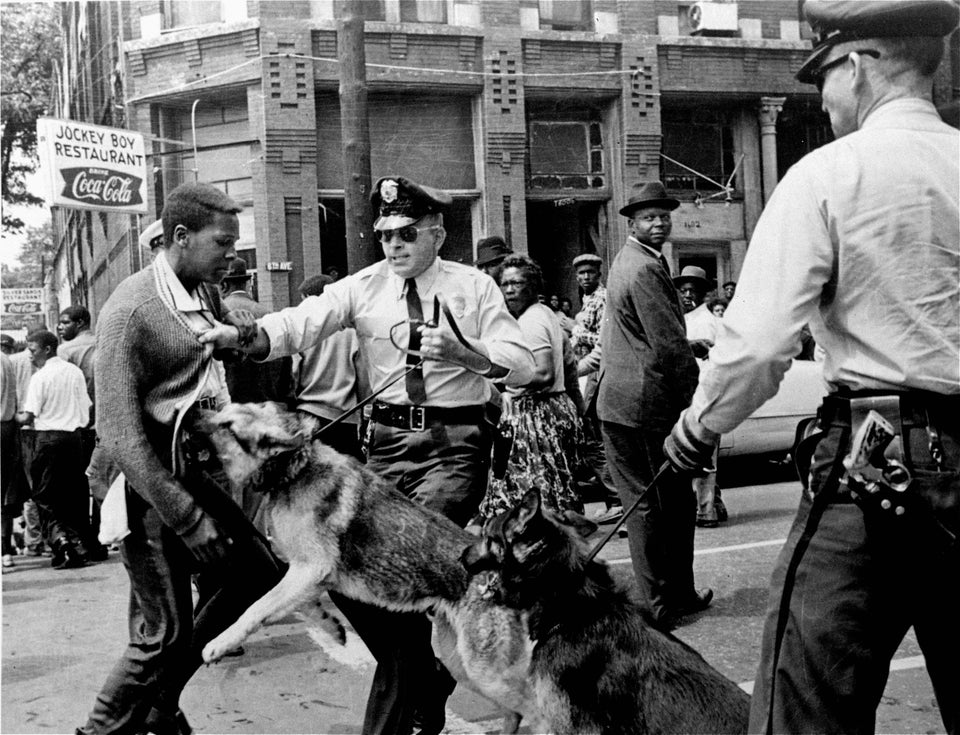 Powerful Photos Of Black History
Popular in the Community