Between July 1998 and November 1999, two well-regarded archeologists, known for their investigation of mass graves around the world, turned up in a cemetery just south and east of downtown Tulsa's mostly black Greenwood district.
They were there for several reasons, paramount among them, to verify a hunch that the bodies of an estimated 300 victims of the 1921 Tulsa Race Riot -- the worst in American History at the time -- didn't just disappear into thin air. After all, they had an eyewitness account, books written about the riot and historical documents pointing out that some of Tulsa's most prominent citizens took part in not only the riot, but also the cover-up. They just needed to dig up a little more truth in order to satisfactorily bury the past.
The state commission investigating the riot had said "yes", but the city said "no" and the rumored mass grave -- as well as the history it contained -- was never unearthed. "If poetry is the little myth we make, history is the big myth we live, and in our living, constantly remake," said the late poet Robert Penn Warren. He could have very well had Tulsa in mind. Although Tulsa consistently tries mightily to keep its past deep underground, more and more information keeps surfacing.
On September 1, This Land Press, an alternative newspaper in Oklahoma, will publish "The Nightmare of Dreamland," an account of yet another one of Tulsa's historical myths only now being remade. Exhaustively researched, "The Nightmare of Dreamland" unveils the racist past of W. Tate Brady, who was not only one of Tulsa's founding fathers and major landowners, but also a prominent Klansman and orchestrator of the Tulsa Race Riot.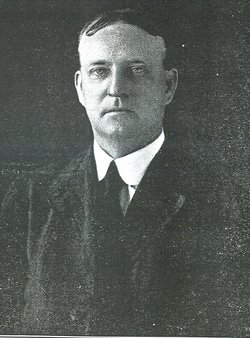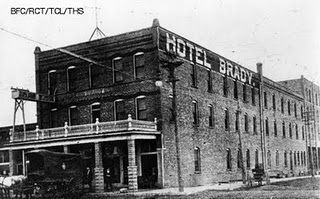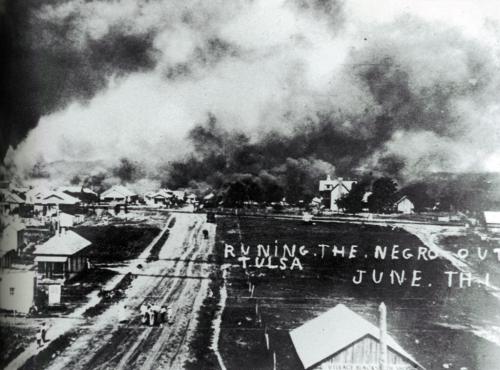 "Historians might minimize Tate Brady's negative impact on Tulsa, claiming that he was simply acting in accord with the values and beliefs of the period, but Brady was no ordinary man," said Michael Mason, the founder and publisher of This Land. "He was a skilled businessman, and unfortunately, used his talents and assets to bring the Klan and the Southern mindset to Tulsa. Without Brady's help, it's likely that the Klan would've had a much less significant role in Oklahoma."
Thanks to efforts from such publications as This Land, the American record that touts the pioneering spirit of men like Brady is slowly being rewritten to include the preemptive subjugation, bigotry and ultimately, retribution toward blacks during post-Reconstruction, the Industrial Revolution and the emergence of World War I. And though scholars often consider the cultural and sociological context of the time period -- they take pains to point out those who stepped down on the right side of history. In Tulsa, Tate Brady didn't.
Born in Forest City, Missouri, in 1870 to a Confederate War veteran and his wife, Wyatt Tate Brady came to Tulsa in 1890 and on January 18, 1898, signed the charter that established Tulsa as an officially incorporated city. "Indian and white man, Jew and Gentile, Catholic and Protestant, we worked together side by side, and shoulder to shoulder, and under these conditions, the 'Tulsa Spirit' was born, and has lived, and God grant that it never dies," Brady wrote shortly before the Red Fork oil field was discovered west of Tulsa in 1901, bringing the city to the world's economic stage. As "Tulsey Town" swelled with oil wildcatters and their "roughnecks," Brady opened the Brady Hotel -- the first hotel in Tulsa with baths -- and set about securing his investment.
By the early 1920s, extralegal violence, including lynchings, had spread throughout the state and had even gained a quiet acceptance among law enforcement, politicians, and business leaders. The influence of the Ku Klux Klan, which was closely tied to the Sons of Confederacy in which Brady was actively involved, also grew steadily -- along with the hotel baron's own prominence and wealth. On the night of May 31, 1921, as mayhem broke out in Greenwood and buildings caught fire just two blocks from the Hotel Brady, Brady and a number of other white men volunteered for guard duty. During his watch, Brady reported "five dead negroes," though he never gave a statement regarding their ultimate end.
The following week, the Chamber of Commerce appointed Brady to the Tulsa Real Estate Exchange Commission. Ultimately tasked with assessing and rectifying the damage from the riot -- estimated at $1.5 million -- the Exchange recommended a plan to relocate black Tulsans further north and east, and created new building requirements that gave commercial property precedence over destroyed homes formerly owned by black Tulsans.
Accusations of land-grabbing tormented Brady; in 1924, he publicly issued a $1,000 reward to anyone who could prove that he benefitted from the Tulsa Race Riot. A year later, in debt and having lost his heir in a car accident, Brady shot himself in the head while sitting at his kitchen table that overlooked the city he built.
"Tulsa needs to address the fact that they have an entire area of town named in honor of a person who was an architect of the nation's worst race riot," Mason said.
"The story of Tulsa parallels the story of America, condensed into a period of about fifty years. By bringing attention to our history, we offer our communities the opportunity to not only heal, but also to protect themselves against future incidents." To that end, This Land has organized "Revisiting Brady" a symposium to discuss the impact of Tate Brady and the recent findings on September 15 at OSU-Tulsa, a college in the Greenwood district.
The writer and social commentator, Sinclair Lewis, upon receiving the Nobel Prize in 1930, said "in America most of us -- not readers alone, but even writers -- are still afraid of any literature which is not a glorification of everything American, a glorification of our faults as well as our virtues." America remains "the most contradictory, the most depressing, the most stirring, of any land in the world today." Eighty years later, nothing truer could be said of a city that still exemplifies that American dream.

Calling all HuffPost superfans!
Sign up for membership to become a founding member and help shape HuffPost's next chapter