Rep. Tulsi Gabbard (D-Hawaii) claims she was disinvited from Tuesday's Democratic presidential debate after arguing that the party should hold more debates in the 2016 election season.
Gabbard, who is vice chair of the Democratic National Committee, says her chief of staff spoke to DNC Chair Debbie Wasserman Schultz's (D-Fla.) chief of staff regarding the congresswoman's attendance at the debate, according to a New York Times report published Monday. The Hawaii Democrat claims the message came a day after she appeared on MSNBC calling for more debates than the six currently scheduled. (Gabbard and her co-vice chair, former Minneapolis Mayor R.T. Rybak, previously pushed for more debates in a statement last month.)
"More and more people on the ground from states across the country are calling for more debates, are wanting to have this transparency and this greater engagement in our democratic process," Gabbard told MSNBC's Steve Kornacki on Oct. 5. "We've gotta have more opportunity for people to present their vision for our country, their plans and to be held accountable for the positions that they're taking and the path they'd like to take our country on."
"When I signed up to be vice chair of the DNC, no one told me I would be relinquishing my freedom of speech and checking it at the door," the congresswoman told the Times.
The Times article did not elaborate on the content of the email allegedly sent to Gabbard. The DNC, however, disputes Gabbard's characterization.
"All that was asked of Ms. Gabbard's staff was to prioritize our candidates and this important opportunity they have to introduce themselves to the American people," DNC press secretary Holly Shulman said in a statement Monday. "The focus of the debate in Nevada as well as the other debates and forums in the coming weeks should be on the candidates who will take the stage, and their vision to move America forward."
Gabbard's office did not immediately return a request for comment.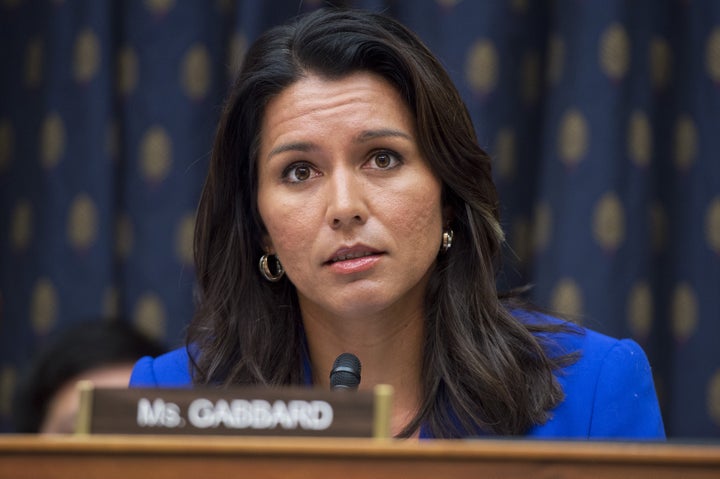 Wasserman Schultz has insisted she is not interested in adding more debates to the 2016 schedule.
Asked on Monday about the controversy, Sanders' campaign manager Jeff Weaver told CNN he could help Gabbard out.
"If she needs a ticket, have her give me a call," he said. "I think we have a couple. We can give her one."
UPDATE: Oct. 13 -- Wasserman Schultz disputed Gabbard's claims during a Tuesday interview with MSNBC's Andrea Mitchell.
"She says that you said she can't come," Mitchell said.
"That is simply not the case," Wasserman Schultz replied. "What we said, as my staff communicated to her staff, is that she needed to focus on the issues and make a commitment to do that, and in fact, she said yesterday in a news interview that if she came, she would be a distraction and so she chose not to come."
Gabbard spoke with CNN's Wolf Blitzer Monday, reiterating that "the prevailing message of that was that because I continued to call for more debates, that I should not go to the debate there in Las Vegas."
Gabbard added that she wouldn't be taking up Sanders' campaign's offer of a debate ticket.
"I think if I were to do that, this would turn into a political conversation rather than a conversation about our principles," she said.
Correction: An earlier version of this story misidentified the staffer that sent Gabbard's chief of staff an email as Wasserman Schultz's press secretary. The story also incorrectly said the conversation regarding Gabbard's attendance occurred over email.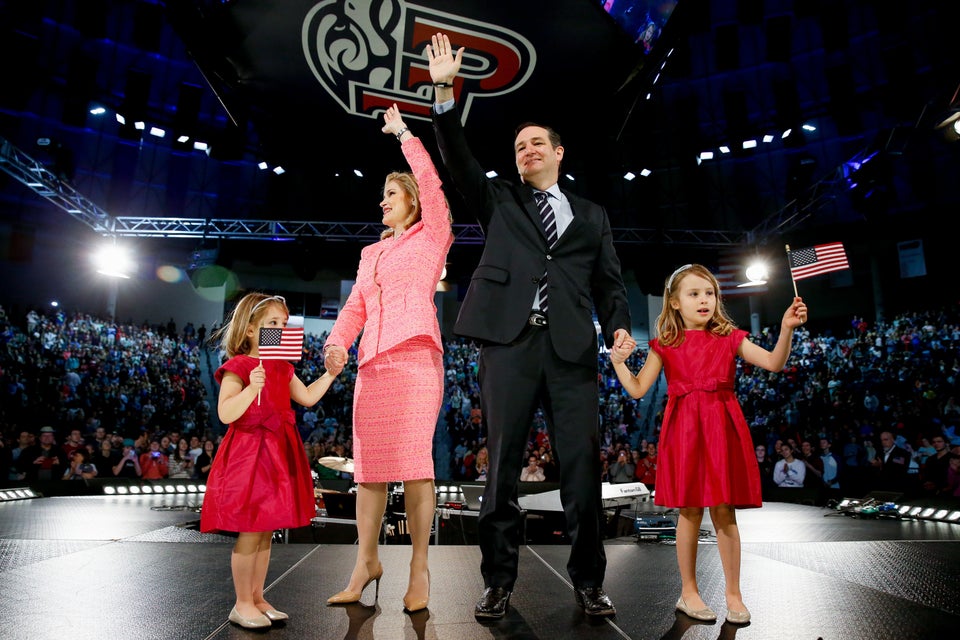 Declared 2016 Presidential Candidates
Support HuffPost
The Stakes Have Never Been Higher
Popular in the Community