When you enter this New Mexico city during the holiday season, you might get an awesome greeting -- Wild West style.
For the past 20 years, the Albuquerque Metropolitan Arroyo Flood Control Authority (AMAFCA) has put smiles on drivers' faces with a giant "snowman" that's made with an unusual component, common in the area -- tumbleweed. The 13-foot decoration stands along Interstate 40, generating honks from delighted commuters every day.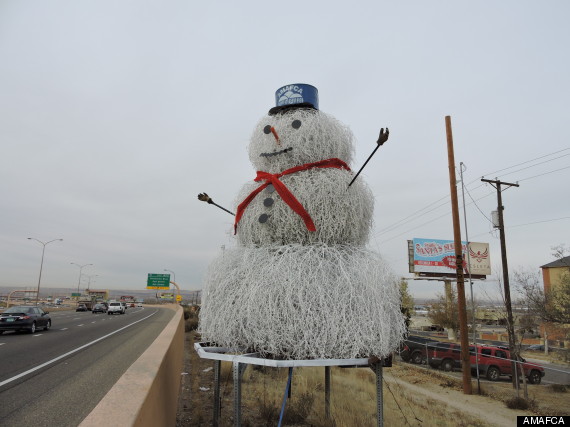 "The first time I saw it, I didn't believe what I saw -- a tumbleweed snowman," Ronnie Carrillo, an Albuquerque resident, told Fox News. "But now this is our holiday icon."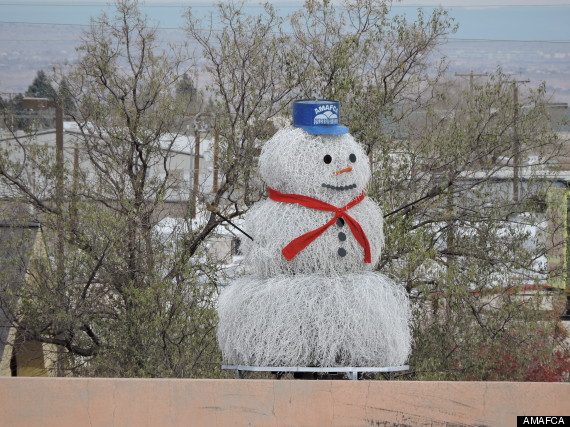 While some say the snowman started as a joke, the tradition has turned into a pretty serious affair, with a great deal of effort going into its creation, Jeffrey S. Willis of AMAFCA told The Huffington Post in an email.
The AMAFCA crew aims to create a bigger decoration each year, collecting the largest tumbleweeds they're able to find growing in their flood-control facilities. The department welder, James Moya, then creates the structure that supports the friendly giant.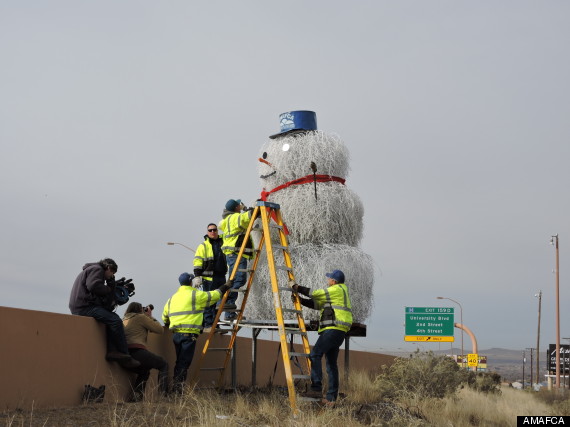 And though Albuquerque only receives an average annual snowfall of less than 10 inches, Willis told HuffPost that the tumbleweed snowman has proved that you don't need any flurries to have some winter fun.
Related
Popular in the Community