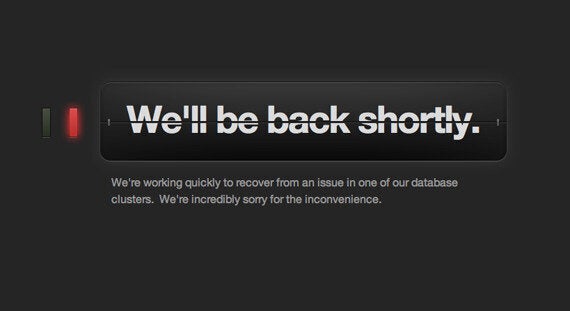 UPDATE 5:58PM ET: Tumblr says that the site will be back up soon.
"The recovering database cluster is online and healthy. We're incrementally opening up access to blogs while monitoring performance," Tumblr tweeted.
Earlier in the day, the official Tumblr account wrote on Twitter, "This has been a slow and painful recovery, but we're almost through. We'll have more info to share as soon as we can post to our blog again."--UPDATE 4:48PM ET: Tumblr's error message promised that the blogging service would be "back shortly." Hours later, the site is still down.
It's been almost 24 hours that the site has been inaccessible. Users have taken to Twitter to grumble about the service issues--see their reactions here.--Tumblr has been down for 13 hours and counting.
The blogging service apologized for the outage via its Twitter feed (@Tumblr) on Sunday evening, tweeting, "We're working quickly to recover from a major issue in one of our database clusters. We're incredibly sorry for the inconvenience."
As of Monday morning, the service is still not up and running. How has the outage affected you? (If at all?) Weigh in below.
Here's the error message we're seeing on Tumblr.com: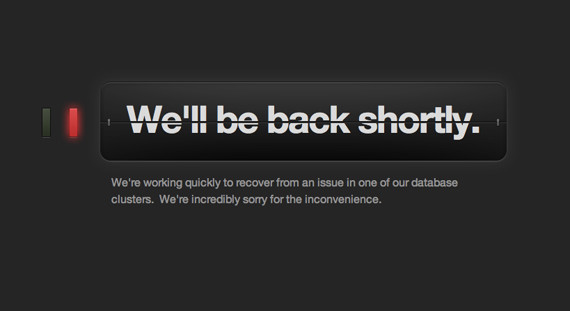 Popular in the Community