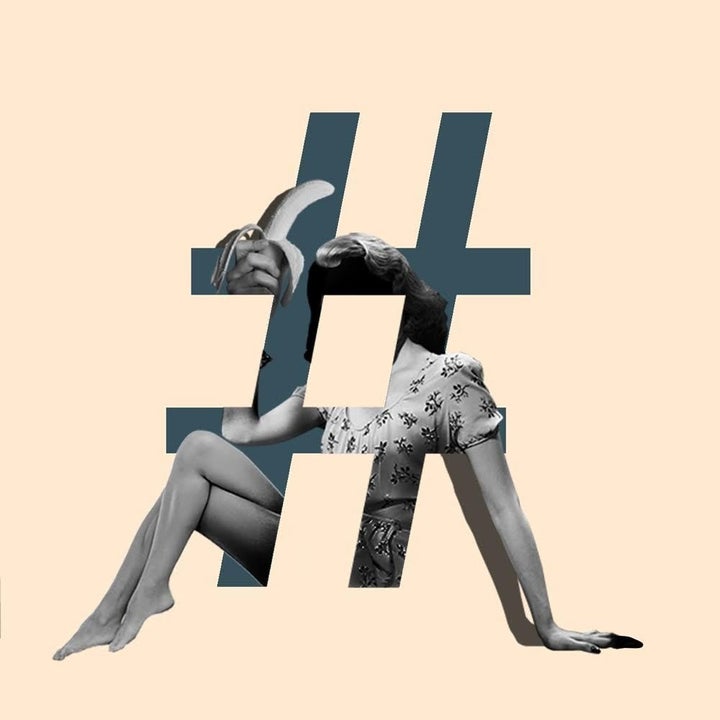 A woman is laying on a bed, legs spread, slowly touching herself. She's well lit, still partially clothed, sucking on something phallic, while a man ― the viewer can only see the back of his head ― sits on the edge of the bed watching her. He is in no way the focus, she is. And she is enjoying herself.
The clip loops over and over and over again, and it could go on forever. The image is mesmerizing. Explicit. Hot. This is the type of porn people can get off to on Tumblr.
Or, rather, used to be able to get off to on Tumblr.
On Monday, Dec. 3, Tumblr announced that it would be formally banning all adult content ("images, videos, or GIFs that show real-life human genitals or female-presenting nipples") from its platform. (Tumblr and HuffPost share a parent company, Oath.) This marks the end of an era for the social media platform, after years in which curated pornography and erotica that centered women and women's desires had been quietly allowed to flourish.
"Tumblr allowed us all, women especially, to curate our own visual sexual stimuli," said Elle Chase, a Certified Sexual Educator who used to run a blog called Lady Cheeky. (When I first interviewed her in late 2015, her Tumblr had more than 140,000 followers.) "We had agency over what type of porn we wanted to consume because Tumblr gave us the freedom to express our tastes in whatever pastiche we found arousing."
In a statement posted to the Tumblr blog just days after Apple had removed the Tumblr app from its store, CEO Jeff D'Onofrio sidestepped concerns about the loss of adult content on the platform by pointing to other websites that produce and distribute sexualized content. "There are no shortage of sites on the internet that feature adult content," D'Onofrio wrote. "We will leave it to them and focus our efforts on creating the most welcoming environment possible for our community."
"[Tumblr] was the only place for us to go to see people that looked like us having enjoyable sex and see our community represented in ways that mainstream porn tends to steer toward the cis, white, heterosexual male gaze."
But speak to any of the people who have spent years sharing and consuming adult content on Tumblr, and you quickly find that this statement fundamentally misses the point of what consumers believe made sexual content on Tumblr so unique, and so deeply important.
Tumblr allowed women and non-binary people to be the architects of their own sexuality online, instead of objects. It was already a welcoming environment for its community, and now that community is getting pushed out.
Unlike a massive vortex of pop-up pornography like Pornhub or YouPorn, Tumblr offered women a way to have a more selective and curated sexual experience. Users could filter the content they wanted to see through hashtags like #S&M, #h0rny, #fck, #domination, and choose to consume their sexualized content in various forms ― a titillating GIF here, a photograph there, a video clip followed by an erotic story. Rather than a constant assault on the senses by way of well-hung men ramming their way into lithe, hairless women, Tumblr gave users the chance to, as Chase put it, "perhaps recognize themselves in those blogs."
That recognition is key. The women I spoke to when I first reported on Tumblr porn all told me that exploring their sexuality and desires by way of Tumblr felt accessible in a way other websites specifically created for porn did not. They saw people on Tumblr who looked like them, who could have been them; people with stretch marks and people of various gender expressions who seemed to really enjoy their sex lives. Tumblr blogs like Lady Cheeky, Porn 4 Ladies, Naked Couples and Girls Love Sex Too regularly posted clips and photos of women of various body shapes and sizes ― like a sensual glamour shot of a naked woman fully vamping with a full face of makeup, her tattoos and belly rolls unabashedly on display, as if to say, "You want to fuck me, and I know it, and I love it."
"For underrepresented communities like, BDSM, queer, kinky, non-binary, trans, fat folks," said Chase, "[Tumblr] was the only place for us to go to see people that looked like us having enjoyable sex and see our community represented in ways that mainstream porn tends to steer toward the cis, white, heterosexual male gaze."
And since more than half of Tumblr's users are women, it follows that women used the platform, not just to originate and produce explicit content, but to curate and share it with other women and non-binary people. Mainstream pornography is still largely coded as the domain of men and male desire. Tumblr provided something different ― a space in which women could essentially greenlight and endorse sexual and sensual content for other women.
For some young women, Tumblr simply felt like a space they were allowed to have some ownership over. As 22-year-old college student Delany put it to me in 2016: "It's a nice way to share porn without it being weird."
Women and other marginalized individuals are often tacitly and overtly taught that their desires do not matter, or worse, should be a source of shame. Internet users who want variety that Pornhub might not be able to offer still have sites like Literotica, Beautiful Agony, XConfessions and Queerporn.tv. But Tumblr's new policy shuts down one more space where that stigma was being challenged, one sexy GIF at a time.
Popular in the Community