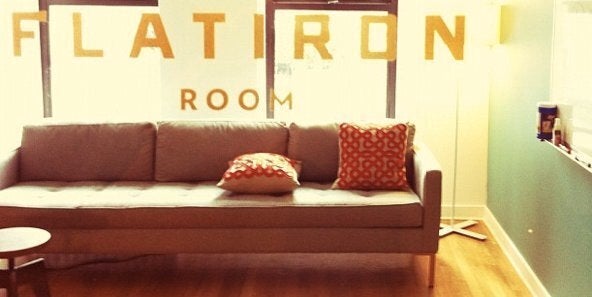 Tumblr is housed nine floors up in an unassuming Flatiron building. The zen-like space has mid-century modern furniture and just-so industrial lighting. Dozens of engineers and designers toil in a space dotted with original artwork, all of it from members of the tumblr community. The influence of Tumblr users on the company is clear throughout: in addition to the art, longtime users are regularly invited to join the David Karp-led rallies each Friday afternoon which include wind-down beers.
The company's added two incredible perks for 2012. Sherpaa, the text and email focused on-demand health plan, and our favorite, the referral program where employees get a funded adventure for each referral hire. The high water mark for adventure's been set: one prolific referrer combined a few prizes and took the entire company to Medieval Times(!).
But it's neither the office space nor the clever perks that make Tumblr such an of-the-moment place to work: it's the people. Each Tumblr staffer has their own (or many of their own) Tumblelog. With a cast and crew made up of an accidental Victorianist, a dinosaur enthusiast, a socially awkward Yankees fan, an urban farmer, a hard core knitter and the infamous ex-show dog Tommy the Pom (and his handler), there's little chance Tumblr isn't one of the most interesting places to work in NYC.
Now go forth (and send us your GPOY).
Related
Popular in the Community