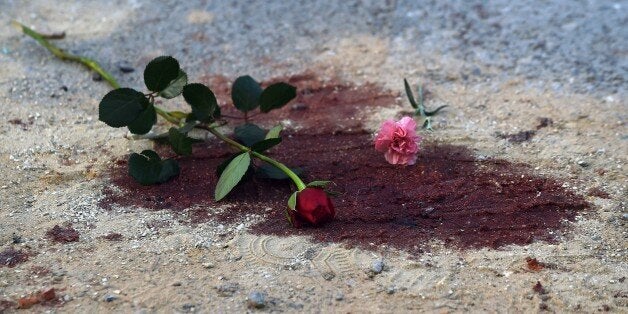 On Wednesday, Tunisia, a country enriched by 3,000 years of history and celebrating a newfound freedom, was struck at its core -- the capital city of Tunis. This soil, of gatherings and of civilizations, this hospitable and tolerant soil, was transformed into a battlefield where freedom and obscurantism came face to face with each other.
This isn't the first terrorist attack that Tunisia has fallen victim to since the 2011 revolution, which overthrew the regime of dictatorial leader Zine El Abidine Ben Ali. In fact, Tunisia is hardly the only country that has been the target of these barbaric acts. Even so, this attack is sadly unique, because it affects several nations at once. Families from around the world are grieving now, sharing the same pain in this face of this horror. I think of that cleaning lady who woke up early to make it to work without knowing that she would never return home to her family. I think of those unconcerned and happy cruise ship passengers eager to visit the museum, not knowing that they would never leave it, and I think of the policeman who carried out his duty to the very end.
Solidarity is more necessary than ever when we're faced with this pain. Today I am not just "Charlie" or "Bardo." I am against terrorism. I am against barbarians. I am against these assassins. I am also speaking out against the French magazine Liberation, which chose this headline to illustrate the tragedy: "It's Over Tunisia. . ." No! Tunisia is not finished and neither is democracy, whether it be ancient or nascent. Our democracies will conquer these barbarians. Let's stop all the talk and do something about it!
PHOTO GALLERY
Museum Attack
Calling all HuffPost superfans!
Sign up for membership to become a founding member and help shape HuffPost's next chapter