TUNIS, Dec 22 (Reuters) - Veteran politician Beji Caid Essebsi has won Tunisia's first free presidential election, official results showed on Monday, the final step in a transition to democracy after an uprising that ousted autocrat Zine El-Abidine Ben Ali in 2011.
But rioting broke out in one southern city, with police firing teargas to disperse hundreds of youths who burned tires and blocked streets to demonstrate against the victory of an official from Ben Ali's old guard.
Essebsi beat rival and incumbent Moncef Marzouki with 55.68 percent of the vote against 44.32 percent, the results showed.
A former official in Ben Ali's one-party administration, he has recast himself as a technocrat and his secular Call for Tunisia party profited from the backlash against the country's first post-revolt Islamist government, which many voters blamed for turmoil after 2011.
Protests erupted in Hamma after Essebsi declared victory in Sunday's run-off.
"Hundreds of angry youths upset over Essebsi's victory declaration set fire to tires in the streets of the city while police fired teargas and arrested several youths," Hamma resident Ammar Giloufi said.
"All shops are closed. They are chanting 'No to the old regime'."
Another resident told Reuters protesters had tried to storm a police station, but had been driven back by teargas. Local police officials could not immediately be contacted.
Critics of Essebsi, an 88-year-old former parliamentary speaker under Ben Ali, see his return as a setback for the 2011 uprising that ousted the veteran ruler and put the North African country on the road to full democracy, with a new constitution and free parliamentary and presidential elections.
The Tunisian uprising also inspired the Arab Spring revolts across North Africa and the Middle East.
As frontrunner, Essebsi dismissed critics who said victory for him would mark a return of the old guard. He argued that he was the technocrat Tunisia needed following three messy years of an Islamist-led coalition government.
Marzouki, who had sought refuge in France during the Ben Ali era, painted a potential Essebsi presidency as a reverse for the "Jasmine Revolution" that forced the former autocrat to flee into exile. (Editing by Patrick Markey and Angus MacSwan)
Before You Go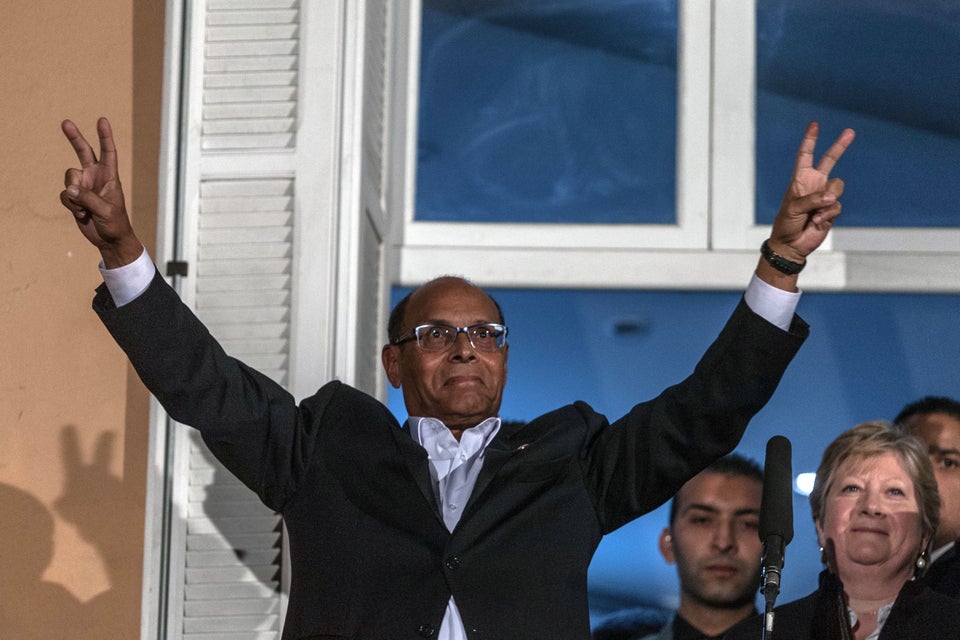 Elections In Tunisia
Popular in the Community