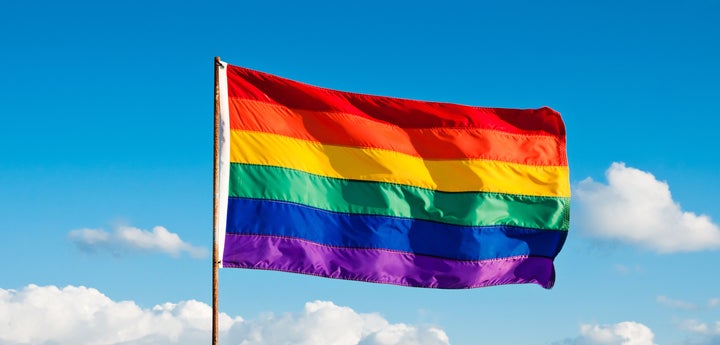 Six teens were handed three-year prison sentences earlier this month by a court in Kairouan, Tunisia, under a draconian law that criminalizes gay relationships. The group, aged between 18 and 19, has also been banned from the city for five years.
The ban "would come into effect after they served their prison sentence," their lawyer Boutheina Karkni told HuffPost Tunisia.
The youths were arrested in Rakkada University's residence hall on homosexuality charges, under Article 230 of the Penal Code.
One of the convicted men was sentenced to a further six months in prison under Article 226 of the Penal Code, which criminalizes offenses to public decency. Karkni explained that videos found on his computer prompted this additional penalty.
Amnesty International has described the ruling as "a shocking example of deep-rooted state sanctioned discrimination against [lesbian, gay, bisexual, transexual and intersex] people in the country."
The human rights organization echoes the sentiments of LGBT activists in Tunisia, who are calling for Article 230, which criminalizes consensual "sodomy," to be repealed.
"After the anal exams there is banishment from a city for Tunisian homosexuals, a return to the Middle Ages," says Hedi Sahly, vice president of the Shams Association, an association working for the decriminalization of homosexuality. (Sahly has fled Tunisia after receiving death threats.)
The Shams group joined with local activist groups on Dec. 10, which is International Human Rights Day, to protest the ongoing discrimination against Tunisia's LGBT community.
Like the six jailed students, Marwen, whose case caused a huge stir, was forced to undergo an anal exam, according to a statement from his lawyer Fadoua Braham.
Anal exams, which are carried out by doctors, are "reprehensible" says Wahid Ferchichi, a law expert and president of the Association for the Defense of Individual Rights.
"Doctors took an oath to respect the physical and moral integrity of their patients," he says, "and so to submit someone to an anal exam, even when it is ordered by the court, is against the ethical code of doctors. They should refrain from doing it."
Ferchichi denounces Tunisia's anti-gay law calling it "outdated," "oppressive" and one that "paves the way for all kinds of abuse."
He says that Article 230 gives a judge the power to resort to extreme measures, such as banning Tunisians from entering certain cities, "as long as he considers that these measures are necessary in order to protect society."
"These measures thwart the civic and political rights of the person," Ferchichi says. "As the Penal Code has never been amended, they're upheld. This indicates a jurisdictional policy centered on vengeance."
This post first appeared on HuffPost Tunisia. It has been translated into English and edited for clarity.
Related
Popular in the Community