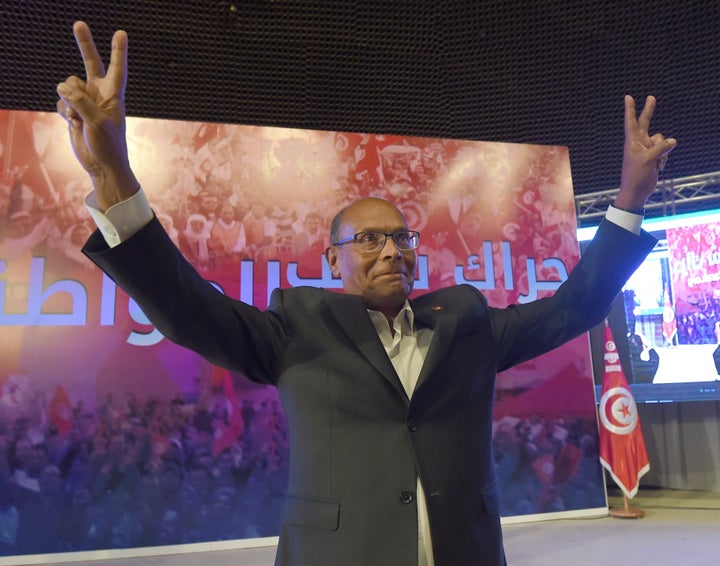 Veteran human rights activist and former Tunisian President Moncef Marzouki has voiced his support for the nuclear deal struck between Iran and six world powers. 
"I am happy with this deal because it snubs the looming ghost of war," Marzouki told HuffPost Arabi in an exclusive interview last week. "I have been personally haunted by the idea of another war that would further complicate matters."
But while favoring diplomacy over a potential conflict, Marzouki warned against Iranian expansion in the region. 
"Despite my affinity for the Iranian people, and my appreciation for Persian culture, I think that it is Iran's duty to respect Arab sovereignty, and acknowledge that it does not have any role to play in our Arab world," he added.
"It must respect the sovereignty and independence of Syria, Iraq, Lebanon, Yemen, and have a peaceful relationship with them, far away from conquest and domination," Marzouki said, listing countries in which Iran is either openly or surreptitiously involved in conflicts.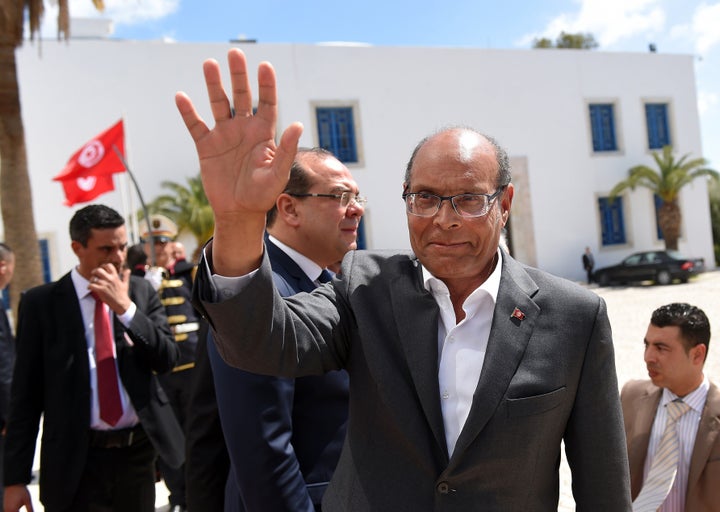 In the wide-ranging interview with HuffPost Arabi, The Huffington Post international edition that launched Monday, Marzouki weighed in on a number of political problems facing the Middle East and North Africa. Calling for a cessation of sectarian violence in Iraq and Yemen, the former president urged for something of a sea change in the region as a whole.
 "There needs to be a cultural-political movement within Arab societies that is based on justice and equality among different sects, and refuses discrimination," Marzouki said. 
Marzouki, 70, is a former dissident who was forced into exile in France during the rule of Tunisia's former dictator Zine El Abidine Ben. As interim president following Tunisia's revolution in 2011, he presided over the nation's transition to democracy before losing the presidency to Mohamed Beji Caid Essebsi in a 2014 election.
As the lone somewhat-success story of the Arab Spring revolutions, Tunisia has sought to find a balance of security and freedoms in the face of rising regional instability and a spate of recent terror attacks.  
Over the weekend, Tunisian parliament overwhelmingly passed a new anti-terror law after high-profile Islamic State militant attacks on tourist targets in past months. Rights groups voiced concern that the laws could be used to stifle freedoms, giving the fragile state the power to crack down on dissent.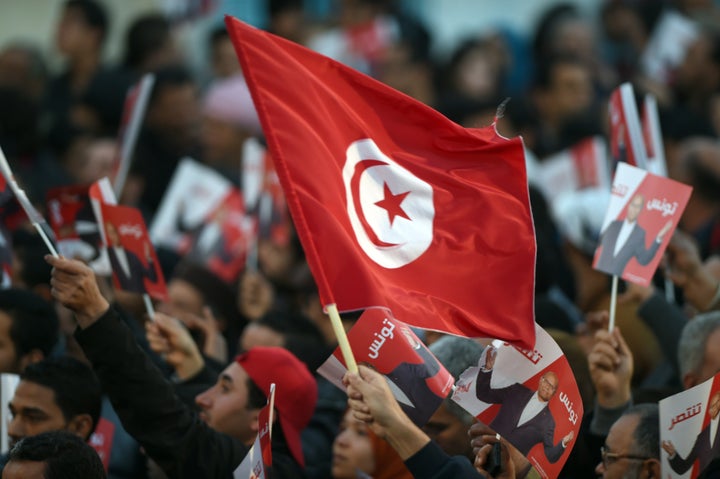 Marzouki lamented other post-revolution nations' descent into either conflict or authoritarian rule, with special regard to Egypt, which he said was important to him "as a thinker and intellectual."
"We have seen the military regime in Egypt slip steadfastly towards violence," he told HuffPost Arabi.
Marzouki also warned that there would be huge implications if the state goes through with executing former president and Muslim Brotherhood leader Mohamed Morsi.
"All signs point to the outbreak of violence if, God forbid, the death penalty on President Mohamed Morsi was carried out. There would be repercussions in the entire region, and that would be the greatest gift to ISIS and other extremists," he said.
 Marzouki said he was devoting a thorough effort into trying to stir up international pressure on the Egyptian government to stop Morsi's sentence.
"I wrote to the pope and Ban Ki Moon, as the two most influential personalities in the world. I am almost certain that they will intervene," he said. "And let me once again call on all forces who appreciate peace for the region to wholeheartedly intervene -- be it the U.S. or European administrations -- to put an end to this vicious foolishness."
PHOTO GALLERY
Tunisia Resort Attack
Calling all HuffPost superfans!
Sign up for membership to become a founding member and help shape HuffPost's next chapter