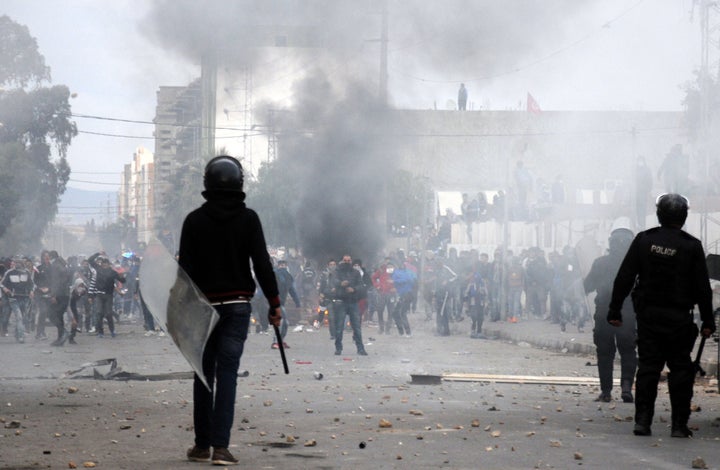 His death took place five years almost to the day after another unemployed man named Mohamed Bouazizi set himself ablaze, sparking a revolution in Tunisia that inspired uprisings across the Middle East.
As in 2011, protests over Yahyaoui's death this week quickly spread into towns and cities around the country, with young people expressing frustration and despair at the economic and political situation in the country.
Here's what's behind the unrest.
What are people protesting about?
Unemployment. Before the 2011 revolution, when Tunisians took to the streets to demand political freedoms and economic opportunities, the country's unemployment stood at 13 percent, according to the World Bank. Now, it is 15.2 percent, and Tunisians are back in the streets chanting "Work, freedom and dignity."
The situation is particularly bad for young college graduates. Unemployment among university graduates stood at 32 percent in 2011 and remained above average at 19.9 percent in 2015, per the World Bank. Meanwhile, unemployment among youth between 15 and 24 years old is nearly 40 percent.
Further, there are stark disparities in wealth between the country's urban and coastal areas and its arid interior, towards the Algerian border. This is where Yahyaoui's town of Kasserine is located, in a region where the unemployment rate nears 30 percent. The neighboring region of Sidi Bouzid, where Bouazizi killed himself, is similarly mired in poverty. These are the disadvantaged neighborhoods where the 2011 revolution first started.
"No matter who runs the country, Tunisia has suffered from the unequal distribution of wealth," University of Paris political science professor Khattar Abou Diab told Voice of America. "People have won more freedom since the 2011 revolution, but want more concrete items like food and jobs."
How did things get worse since the revolution?
While the Tunisian revolution ousted autocratic President Zine al-Abidine Ben Ali and set the country on a bumpy road to democracy, the increase in political freedom has not been matched by strong economic growth.
Tunisian political parties have participated in peaceful democratic elections and created a new constitution, but they have also been plagued by infighting and political squabbles. Many Tunisians out on the streets this week accuse the government of neglecting inclusive economic development and of failing to shake off the corruption ingrained after decades of authoritarianism.
"My son is a victim of corruption, marginalization and broken promises," Othman Yahyaoui, the father of the man electrocuted in Kasserine, told Agence France-Presse. "As long as nepotism continues, others will die like him."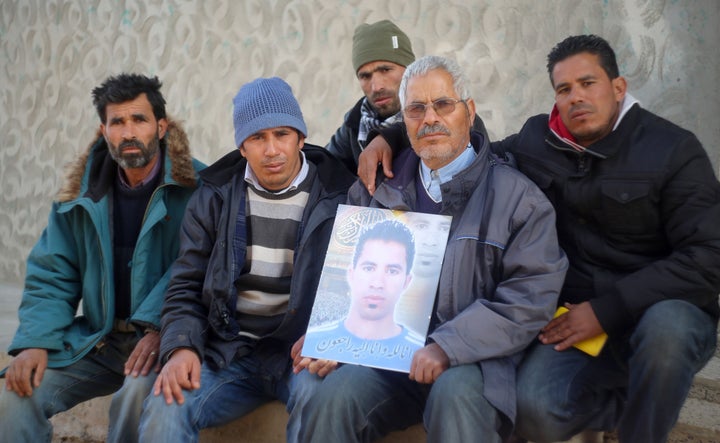 What is the government doing about the protests?
Tunisia's president, Beji Caid Essebsi, said Friday he understood where the protesters were coming from. The government has promised to boost economic growth in areas like Kasserine, although some of the details remain unclear. France on Friday pledged 1 billion euros ($1.1 billion) in aid to Tunisia over the next five years.
At the same time, the Tunisian president blamed "dirty hands" for stoking violence at the protests -- comments that some experts said had troubling echoes of authoritarian leaders' response to the Arab Spring. "This is not a good sign, because it implies he is not addressing the real cause. He is blaming outside forces," Cambridge University lecturer Roxanne Farmanfarmaian told Al Jazeera English.
Tunisian Prime Minister Habib Essid on Saturday warned there was "no magic wand" to solve unemployment and urged people to be patient. The premier also blamed people who want to "destroy the democratic transition" for taking advantage of the protests and vowed that Tunisian democracy would be preserved "whatever the cost." 
PHOTO GALLERY
Discover Tunisia's Heritage Through Pictures
REAL LIFE. REAL NEWS. REAL VOICES.
Help us tell more of the stories that matter from voices that too often remain unheard.