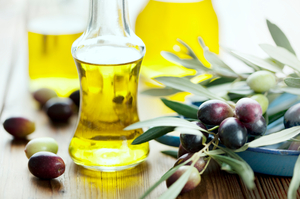 What country do you think is the second largest olive oil producer this year? It's Tunisia! That's right. While the olive crop in other countries declined, Tunisia's crop was abundant. The remarkable climb to become the world's second largest olive oil producing nation, second only to Spain, is a huge accomplishment. Many of these olive oils are created by artisan producers. These craftsmen create the delicate flavors of their olive oils by using methods steeped in ancient traditions. These secrets are what creates a superior product.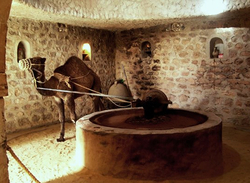 Historically, Tunisian Olive Oil has been a hidden treasure. It has been exported to more well-known olive oil producing countries and bottled under many recognizable brands. Today, consumers around the world can enjoy "a taste of Tunisia's Liquid Gold!" Nowadays the olive oil is bottled, labeled and shipped with pride directly from Tunisia. Olive cultivation and olive oil production play a vital role in the social and economic life of Tunisia.
Although this country that has had its share of political turmoil lately, I found all this positive press about their thriving olive oil production to be very intriguing.
The mighty olive tree seems to always offer a sign of hope. And in the case of Tunisia it has offered not only hope but a form of national pride.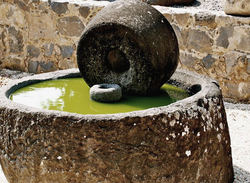 Captivating? Absolutely! So much so that when I was asked to attend the Annual Tunisian Olive Oil Awards Ceremony, held on April 15th - 18th of this year, I was tempted to go. Unfortunately, prior commitments kept me from attending this event, but two wonderful colleagues of mine Janis Grover and Esther Psarakis, partners of the New Jersey based Foodpreneur Boot Camp, made the journey and reported back to me about their experience.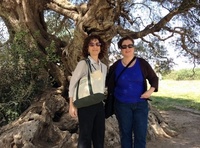 Janis and Esther joined specialty food professionals and journalists from Europe, Asia, South America, Canada and the United States to explore the olive oil industry, visit groves and enjoy the cuisine of Tunisia. Chefs prepared award-winning recipes that combined harissa, couscous, lamb, fish and grilled vegetables into fragrant combinations. North Africa is a culinary hub which helps to foster the passionate rise of Tunisian Olive Oil.
The highlight of the tour was the olive oil competition. Artisan producers competed against large scale manufacturers to craft delicate flavors from the two primary Tunisian olive varieties, Chetoui and Chemleli. Ten producers submitted the best of their harvest. Then came the exciting part! Certified olive oil tasters judged each oil for flavor, aroma, and color in order to select the best of the season. Awards were presented by Tunisia's Prime Minister surrounded by tight security, reflecting the historical and political importance of olive oil. The winners for 2014 were El Jazira, an artisan producer, El Barka, presenting a regional specialty and Ulysse, a more commercial producer whose olive oil is well-known for its very delicate and innovative combination of flavors.
Tunisia is well on the way to worldwide olive oil recognition. A strong commitment driven by passion and persistence will win the race every time. In the case of Tunisia, the country has struck liquid gold!
I want to thank Janis and Esther for their report on the Annual Tunisian Olive Oil Awards Ceremony. You can learn more about them at www.foodpreneur.com

Related