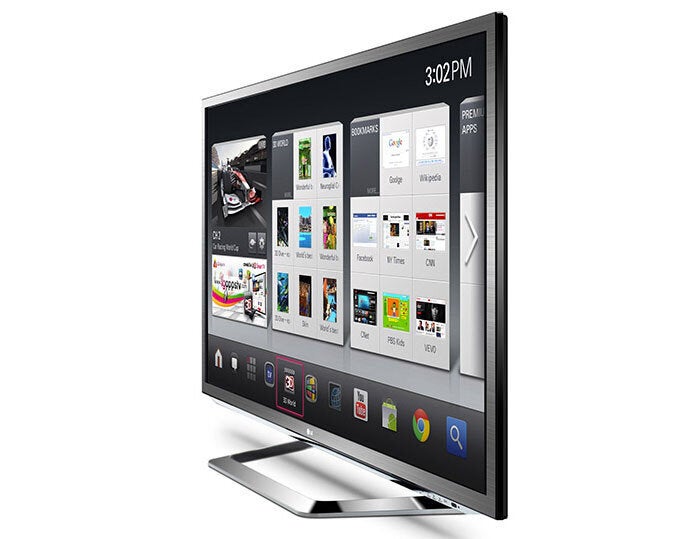 Over a year ago activist/blogger Slim Amamou created a lot of buzz as the youngest cabinet minister in the post-revolution transitional Tunisian government that promised to reform the country after decades of corrupt dictatorial rule.
Today, he's worried the regime that replaced that cabinet, after the ouster of president Zine El Abdine Ben Ali, is heading down a dangerous path of stricter controls on the media, and score settling with rivals to maintain control.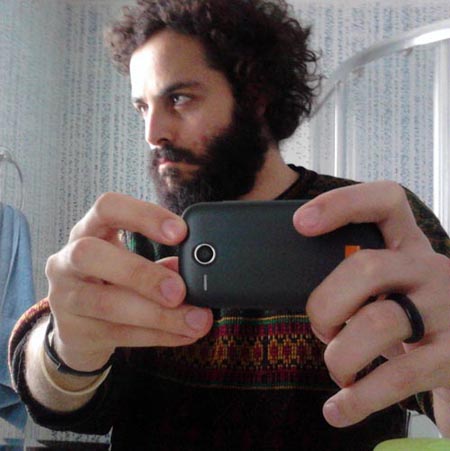 Slim Amamou (courtesy of Amamou)
"The current interim government and the Islamist (Annahda) party behind it are very much into strategy," he told me in an email. "They are focusing on undermining the other powers around to stay in power."
Amamou, who refers to himself as a member of the Pirate Party, also fears the media -- which, after years of repression began breathing a bit -- is being targeted, and that those in power would succeed in muzzling them at some point.
"But the hope is that it would happen soon enough that the people would notice the difference and the government gets dropped because of that," he added.
He's not the only one to complain about government activity. Longtime activist Sami Ben Gharbia, founder of the news portal Nawaat was equally acerbic.
"Tunisian ministers are suffering from post traumatic stress disorder. They've been jailed, tortured, exiled. They need therapy not power," he tweeted about current officials who were aping their former tormentors.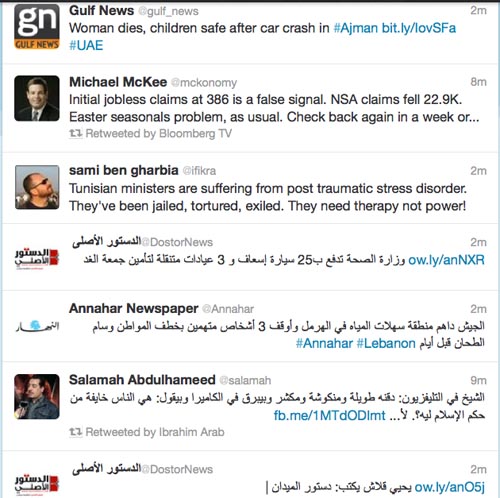 Screen shot of Sami Ben Gharbia tweet slamming current cabinet ministers
IFEX-TMG said Ghazi Beji and Jabeur Mejri had been sentenced to over seven years in prison for posting online manuscripts critical of Islam -- which included caricatures of a naked Prophet Mohammed -- and added that the cartoons came on the heels of an official announcement that March 13 would be marked as the national day for Internet freedom.
"All new dictatorships go hand-in-hand with squashing freedom of expression," said journalist/blogger/activist Emna Ben Jemaa. "Annahda's technique from the outset was to seem politically untouchable, and in its statements to try to push one group of citizens to exert pressure ... what we now call militias."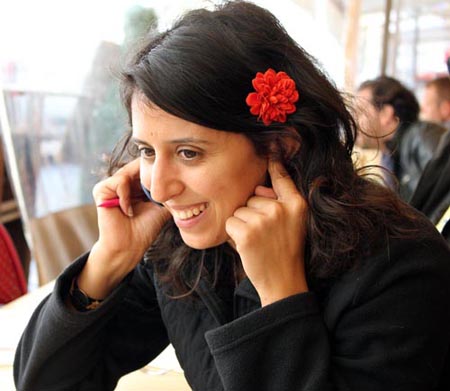 Emna Ben Jemaa (courtesy of Ben Jemaa)
Ben Jemaa said the government used the police to attack journalists and new media outlets to unleash its official wrath against reporters by defaming those who don't toe the line.
"I know what self-censorship is," she said recalling the Ben Ali years, noting that the current government is pushing journalists to exercise the same restraints as they had in the past.
On April 11, the New York-based Committee to Protect Journalists (CPJ) urged Tunisian authorities to investigate attacks against journalists covering a Martyrs' Day protest in the capital Tunis.
"We are deeply troubled that journalists are still being beaten for doing their job more than a year after the overthrow of Zine El Abidine Ben Ali's regime," said CPJ Deputy Director Robert Mahoney.
The CPJ said blogger Fatma Riahi who works for the private broadcaster Nessma TV, was beaten by security forces and taken to hospital for fractures to her hand and shoulder
On April 18, Nawaat posted a 4:57-minute video on YouTube of protesters gathering on the main Habib Bourguiba Avenue to stage a peaceful demonstration they dubbed "Tunisia Reads."
Protesters sat on sidewalks, in cafés and on street benches reading newspapers, books and the Muslim holy book, the Qoran, during daylight hours and into the night to show their unity and solidarity.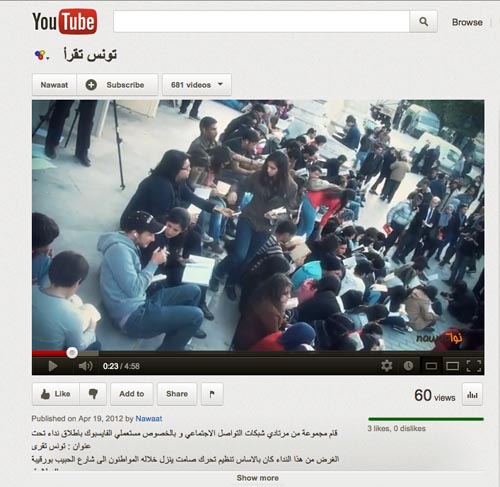 Screen shot of YouTube video "Tunisia Reads" protest
In June 2005, press freedom watchdog Reporters Without Borders published a report entitled "You Have No Rights Here, But Welcome to Tunisia."
The organization criticized the police state that existed under Ben Ali and admitted its delegation had to conceal the true purpose of its mission to enter the country, but, true to form, was under constant surveillance by Tunisian police and intelligence services.
On a post-revolution visit to Tunis, I was struck by the changes and how one could actually access the Internet, tweet, blog and get news of the outside world, which was difficult years earlier when I'd visited under the Ben Ali regime.
Pent up frustrations could be seen in graffiti on the walls of former palaces owned by Ben Ali and his entourage.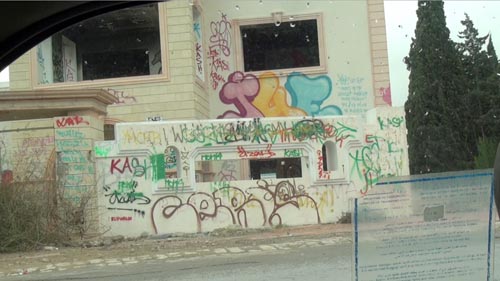 Ben Ali relative's defaced palace walls (Abu-Fadil)
Journalist/activist Kamel Labidi, who spent years in exile, was back helping update and upgrade his country's media laws, as head of the Instance Nationale pour la Reforme de L'Information et de la Communication (INRIC).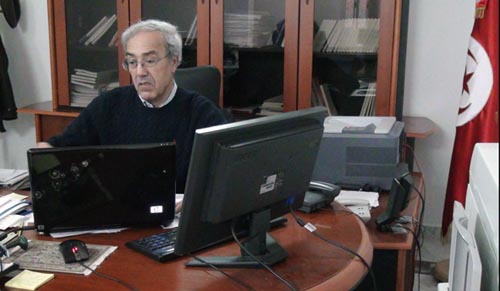 Kamel Labidi (Abu-Fadil)
"I was given a mandate to prepare a report on ways to reform media and communications," he said of his appointment.
But countless journalists have said they were unhappy with the slow pace of media reforms.
"That commission was made by the previous government," said Slim Amamou of INRIC. "It has been bypassed by the current government and Kamel Labidi expressed concerns about what the government is trying to do to the media."
Related
Popular in the Community